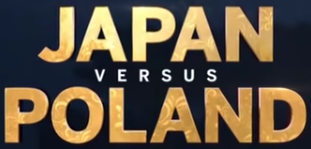 This is the last day of the first round
for this world cup Russia 2018.
So far amazing games.
Saudi Arabia did win a match against Egypt.
This post is all about Japan and Poland.
I guess Japan has better player than Poland.
I di not expect Poland to miss round of 16.


Not bad for the Japanese team, one win, one draw, one loss.
Anyway you are in the second phase.
They have to sharpen their attack.


Poland could have done better.
They won against Japan.
It was too late.
Congrats to Poland for coming to World Cup
and give us some good football.
Congrats to Japan for advancing.
Next match will be against Belgium.
It will be fantastic match.
HIGHLIGHT