Lately if you have the opportunity to watch any football from Russia,
so far this is the game.
WHY? WHY?
Germany did pass the first phase.
Messi is persona non grata.
Christiano I think he is done.
He is the reason I like Real.
It will be Neymar match to seal the deal.
Brasil has too many great players
to push Mexico to a nice game.
Too early to tell if Marcelo will play.
This is the moment why we all watch this sport.
It should be easy for Brasil to win it all.
EASY ,EASY.
The style of play for Mexico favored a lot Brasil.
Less than 2 hours to go.
By the way MLS is still going strong despite the World Cup.
I hardly watch any game cause I do not like their style of play.
Hopefully they will retain young players and like they are doing it
big star players to flourish the game.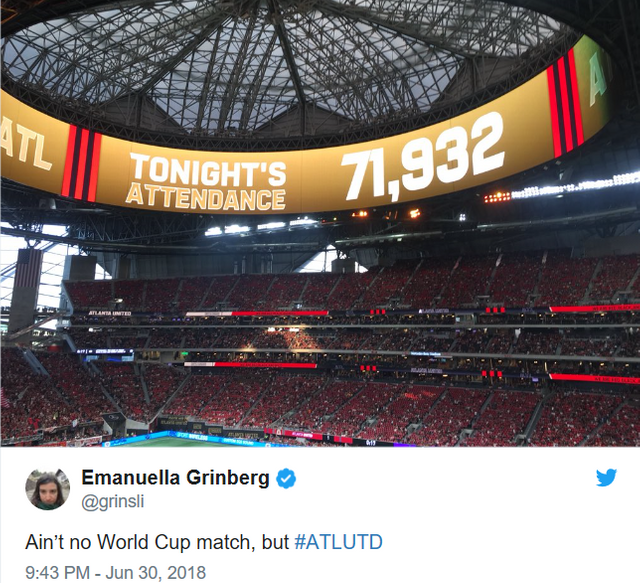 courtesy
It shows the next world cup in the US
will have more attendance than this one.
People loves sport in the US.
Way too many sport to follow.
Let's see how Neymar understand this match.
Keep on postin'
"""""""""""""""""""""""""""

""""""""""""""""""""""""""""""""""