WeCan.dev Code-of-Conduct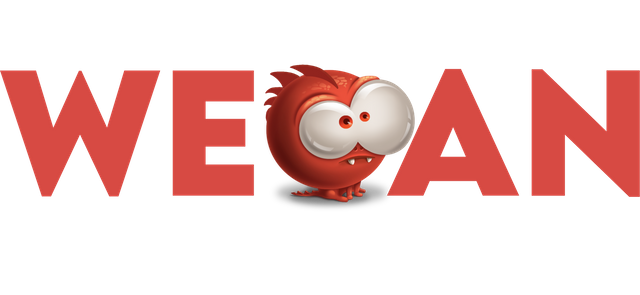 Mission
An initial mission of WECAN is to empower WAX DAPPs developers to achieve more by effectively providing the Block Producer services necessary to support thousands of commercial-scale decentralized applications (DApps).
Also as a full-stack blockchain games development company, we have a clear vision of the needs of DApps developers which require not only an agile enterprise-scale infrastructure solution but also a mature operational structure to govern, monitor, maintain and manage the WAX blockchain. We have all the knowledge and resources to provide them with stable and secure functioning.
Values
WECAN believes in big ideas that bring real changes. Our team is united in the trust that decentralization is the shortest way to a more equitable world. Together we are able to reach our common goal. Our major values as a team member and service provider are:
Trust

Reliability

Mutual Aid

Vision and Action
Transparency
WECAN Dev Pte. Ltd. is a registered company in Singapore. WECAN will aim to make itself available to any reasonable request from WAX community groups.
Cooperation
We recognize that successfully running and governing an WAX.IO based blockchain is a community effort. WECAN is open to cooperation and is eager to support development of the WAX ecosystem and community education initiatives.
Constitution
WECAN will support and defend the guidelines and governance set by the WAX.IO Constitution. We defend the rights of the WAX Community and the WAX token holders; and will not comply with any forbidden requests.
Position on Dividends
WECAN are fundamentally against the practice of paying dividends to token holders in exchange for their vote as we believe this will significantly negatively impact the growth of the WAX ecosystem.
Professional Integrity
The WECAN team are 10+ year career professionals with fine community and industry reputations. Our reputation as a company that our partners and users can trust is our most valuable asset, and it is up to all of us to make sure that we continually earn that trust. For us, this means conducting ourselves and representing WAX stakeholders in a professional, respectful, honest, and ethical manner.
Commitment
WECAN is committed to the success of the WAXIO platform with a diverse team of full and part-time members as well as Community team members all sharing the common goal of growing the ecosystem and platform adoption by meeting the technical, organizational, and legal demands of WAX block producers.
We believe that strong and reliable services contributed by all the participants of WAX structure are what make the ecosystem prosper and grow.
Independence
Although running and governing a WAX.IO based blockchain will be a cooperative effort, it's important for the decentralized nature of the WAX blockchain governance mechanisms that WECAN is not influenced by a vested interest and is free from any constraints that would prevent it from taking the correct and proper course of action. WECAN will take any necessary steps to maintain that independence.
WECAN believes that block producers are the foundation of the WAX.IO blockchain, and the success of each DAPP developed within the ecosystem depends on the stable functioning of each of the BPs.
We promise to grant our contribution to the common cause of creating strong, secure, and reliable space for WAX developers.