Although he survived the crash he was killed in ground combat, Moscow said.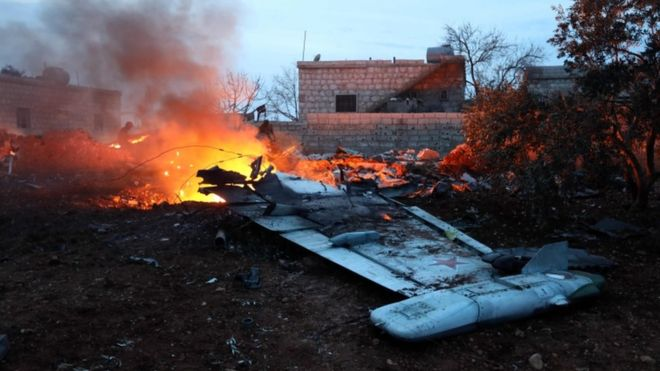 Wreckage of the Sukhoi-25
According to reports, the Russian defense ministry said the pilot had ejected into an area controlled by the Jihadist Hayat Tahrir al-Sham alliance.
Hayat Tahrir al-Sham, formerly linked to al-Qaeda took credit for shooting down the Sukhoi-25.
Back in December, the Syrian Government launched a major offensive attack.
Over the last 24 hour, there has been dozens of Russian air strikes. According to monitor groups.
The defense ministry said it was making all possible efforts to retrieve the body.