#WalkWithMe 4 - Birthday Celebration with Special Kids
Two months ago we had A Birthday Celebration Like Never Before and this can be termed as the second episode of that celebration.
My younger nephew just turned 5 a few days ago and as usual the proud parents started with their birthday celebration preparations. They have been celebrating birthdays of their kids at 'Bal Sadan' (which is a government supported support home for orphan/poor kids) since their first child was born. And when the second kid arrived, they made it a two time affair annually to share their happiness with special kids of 'Bal Sadan'
It started with a community prayer followed by community lunch at a neighborhood temple. Almost two hundred people turned up at the temple. Community lunch was prepared and cooked by all the people who had gathered there to be a part of this event. Everybody chipped in, in one way or another. Even the birthday kid participated by folding mats and putting them in their place after we wrapped up everything.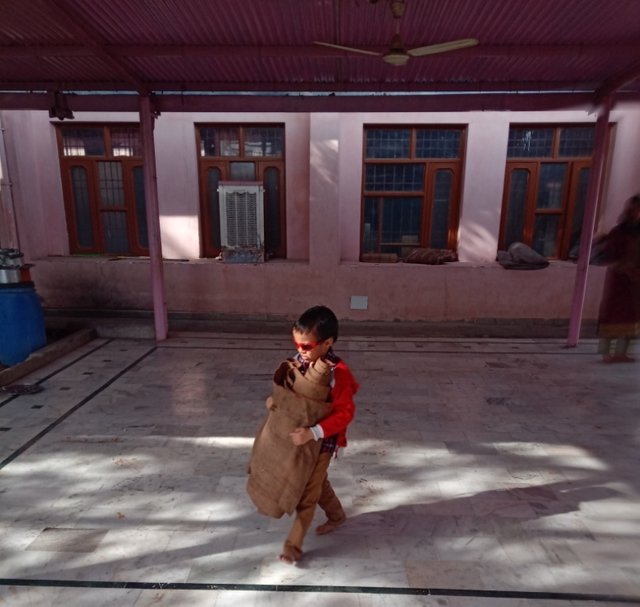 Birthday Boy Folding Mats
---
I assumed the charge of bananas and within 15 minutes I had taken good care of over 5 dozens of bananas that were to be served to little kids who had come from a nearby rural dwelling.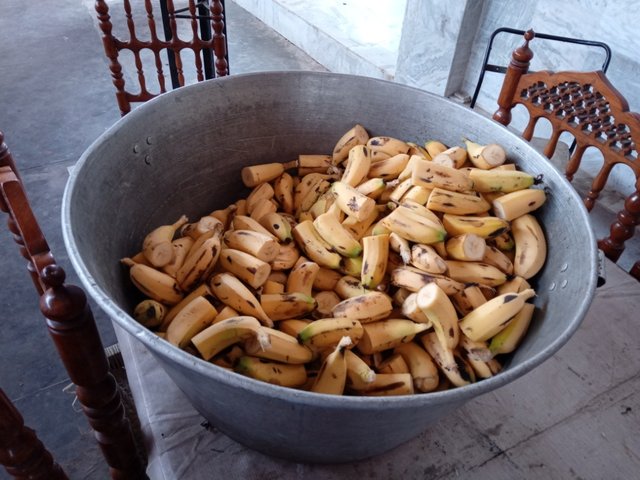 Bananas - Sorted in 15 Minutes
---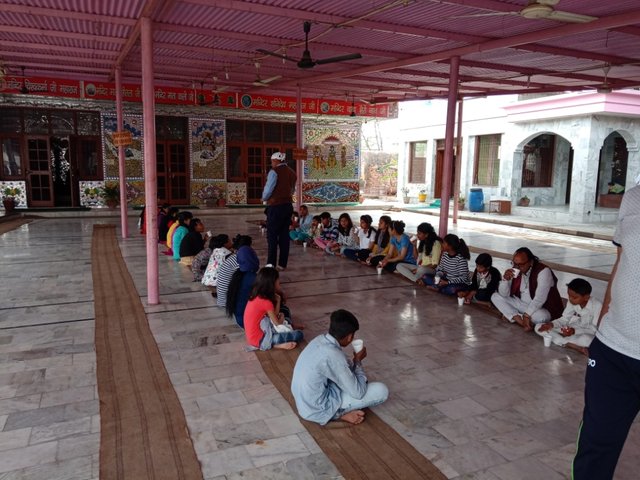 Lunch to be Served
---
After we got done with community lunch, we headed towards Bal Sadan for 'their' annual celebrations. But there was a catch. We were granted only a break time of 45 minutes because final exams of almost all the kids were just round the corner. March being the end of the academic year, February is when kids get into the 'war mode' for their final exams. So unlike last time, there wasn't much dancing or singing involved but it was a pleasant experience for all the kids as well as for us.
Who wouldn't want a pineapple cake break amidst the tension and stress that usually follows our exams.
The birthday boy was little confused as to why no one was dancing or singing on his birthday :D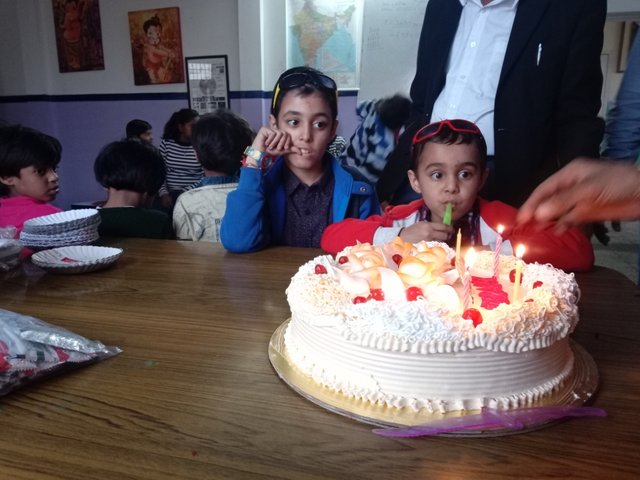 ---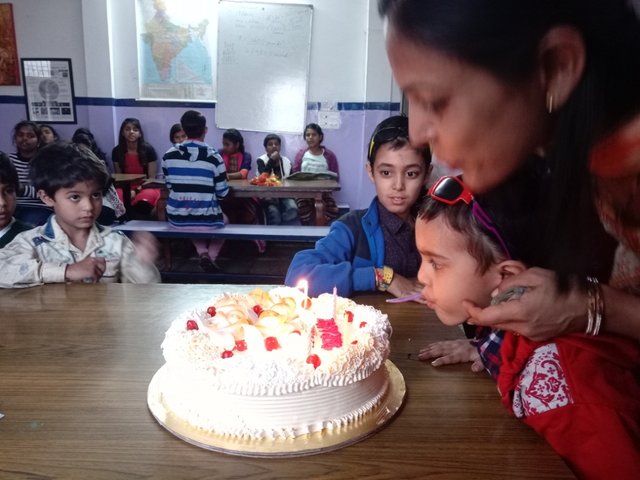 You can see little kids in the background who actually wanted to dance and scream but couldn't do so because the Warden was standing close by :D