The trip saw the green atmosphere wrapped by palm trees, and also the panorama of the universe.
Green leaf color is believed by sebahagian former people can make eyes brighter, and can make the atmosphere becomes more positive, natural panorama always display freshness to far from air atmosphere pollution becomes more able to be enjoyed by the brain, the color can also be a nonverbal connecting tool so it can captured instantly.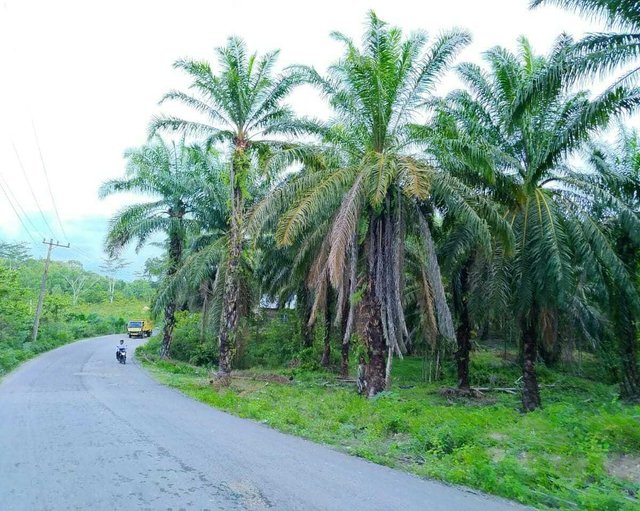 The river water that surrounds the palm tree is also part of the beauty of the universe, but there is little that is lacking, that is, unclean river water, not as usual.
Being at an altitude has its own pleasure, which is like being on a cloud.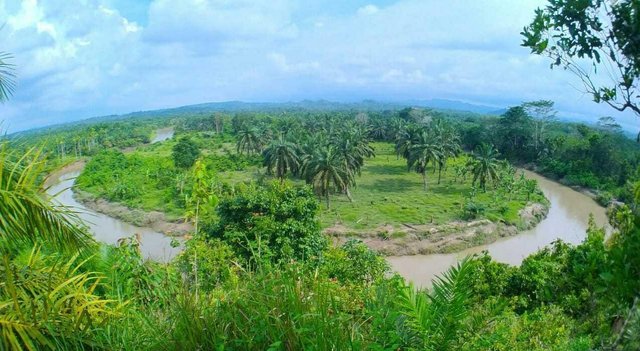 And this is a straight river when photographed closer without using a panoramic camera method.
And I really enjoy it.