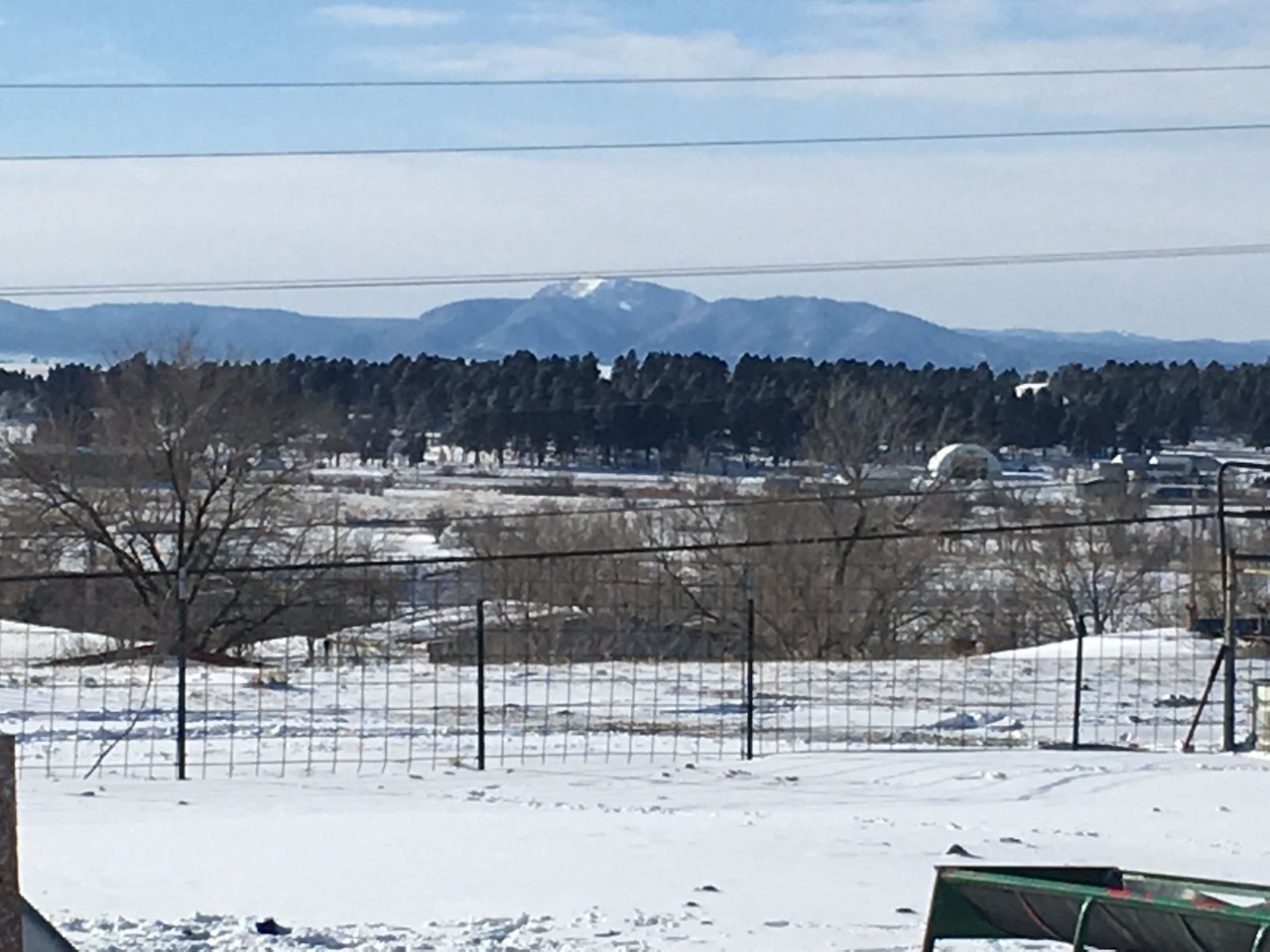 I had to go do chores for my son and daughter Inlaw today. So here is my walkwithme part 2. This first pic is of crow peak . The same mountain I showed you a picture of from my home earlier today.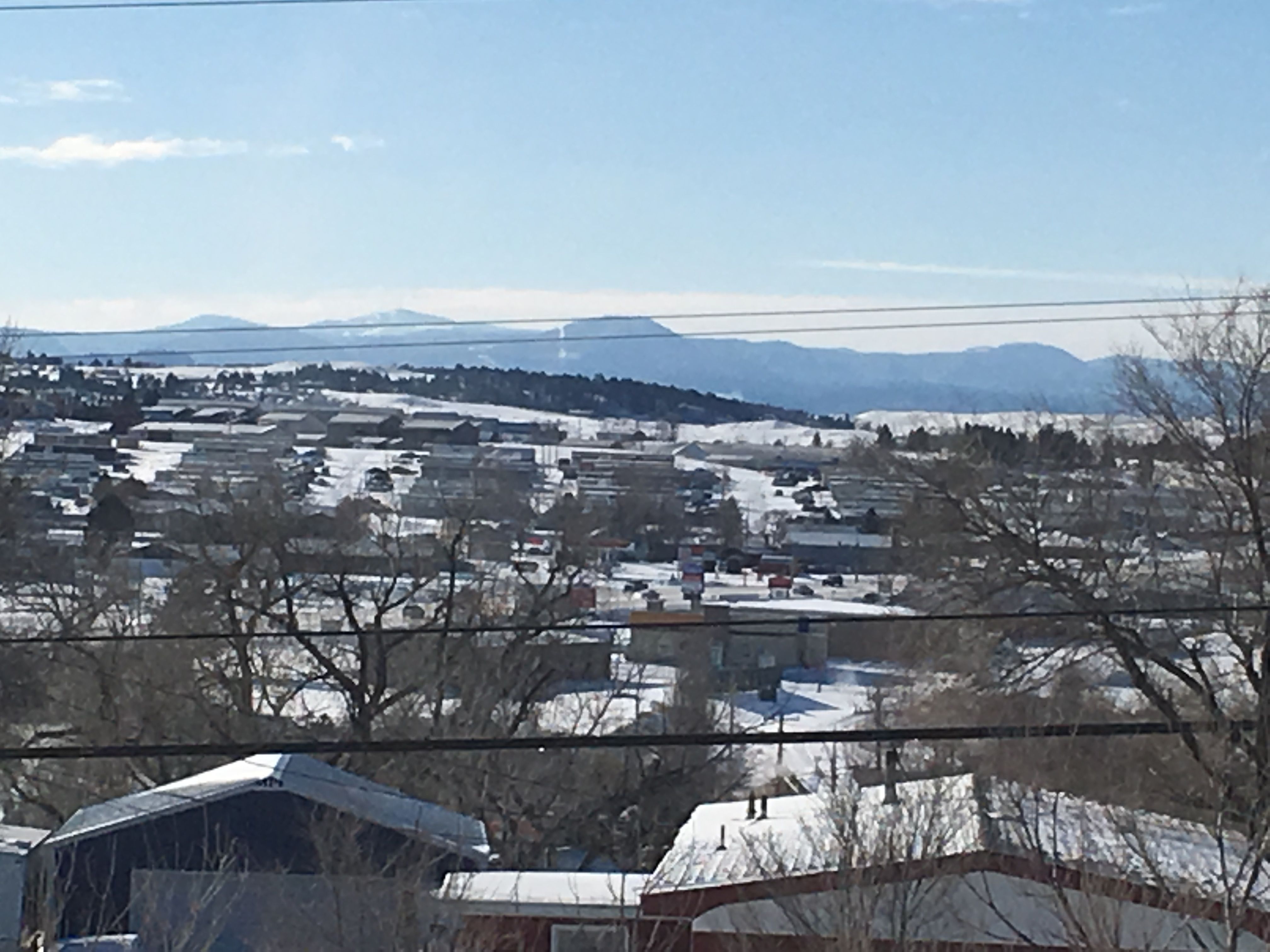 Here is another pic of the black hills off in the distance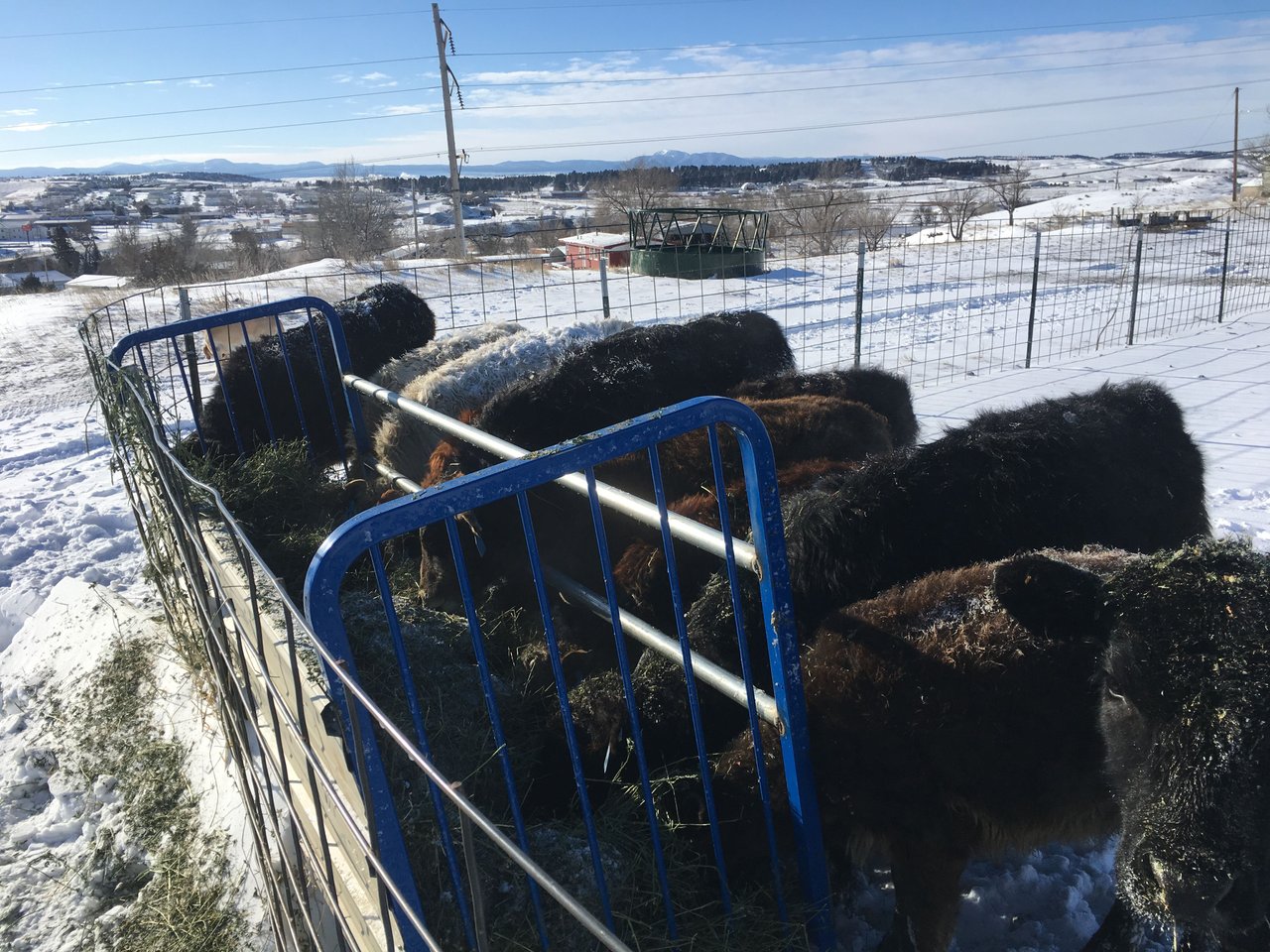 Here is a pic of the calves I came to feed. All good and hungry this morning.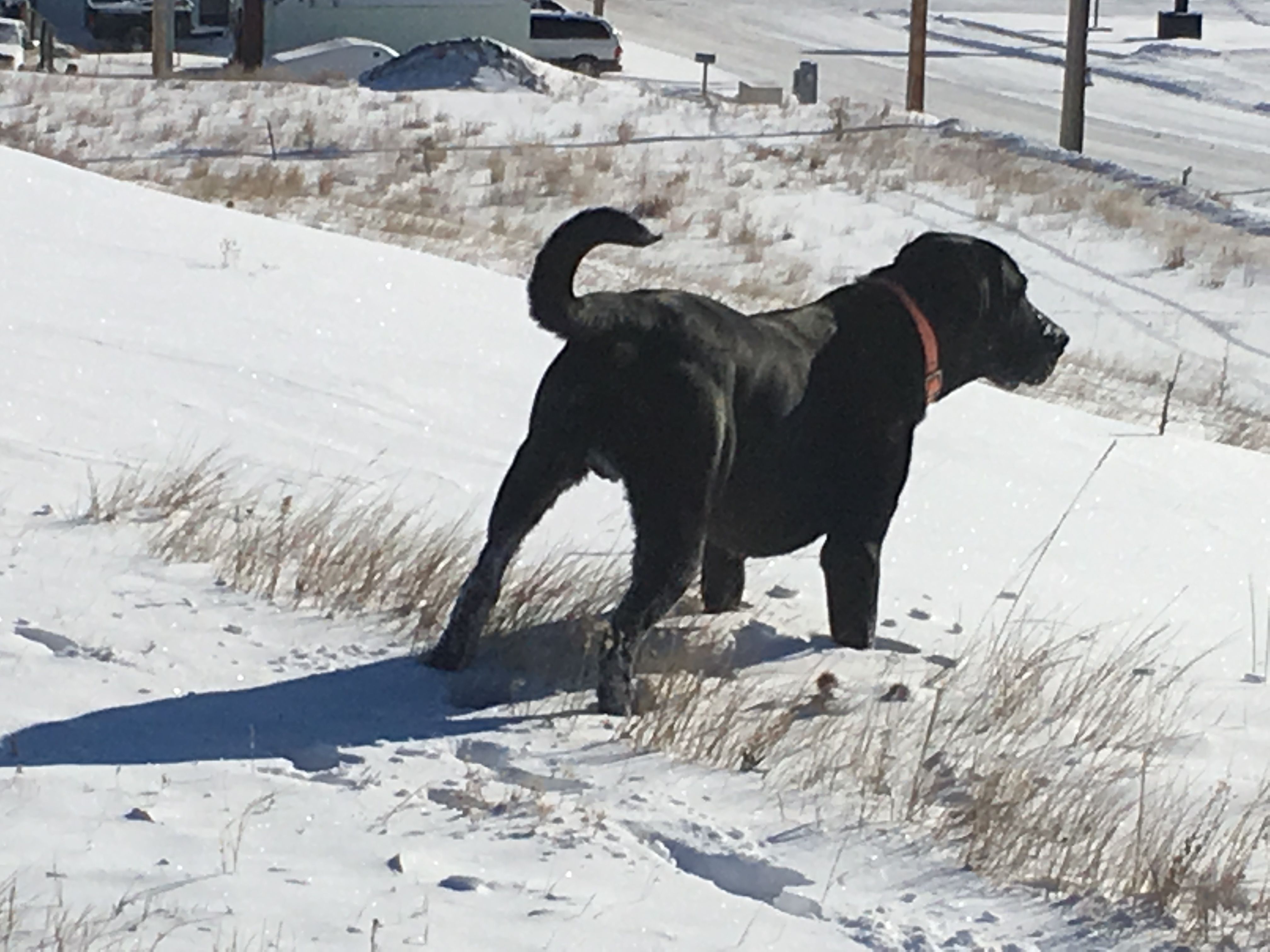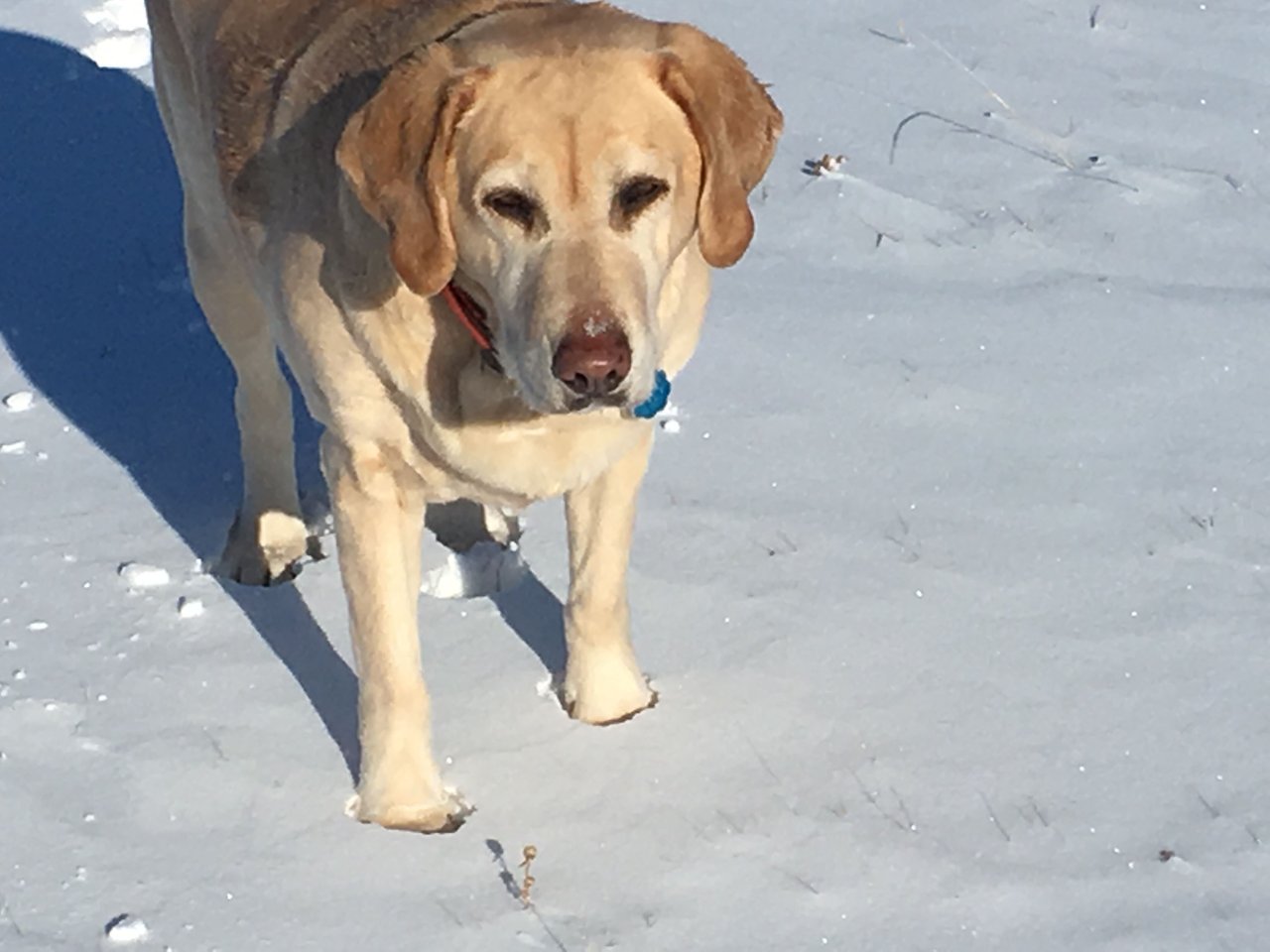 Dogs were loving the sunshine and the snow.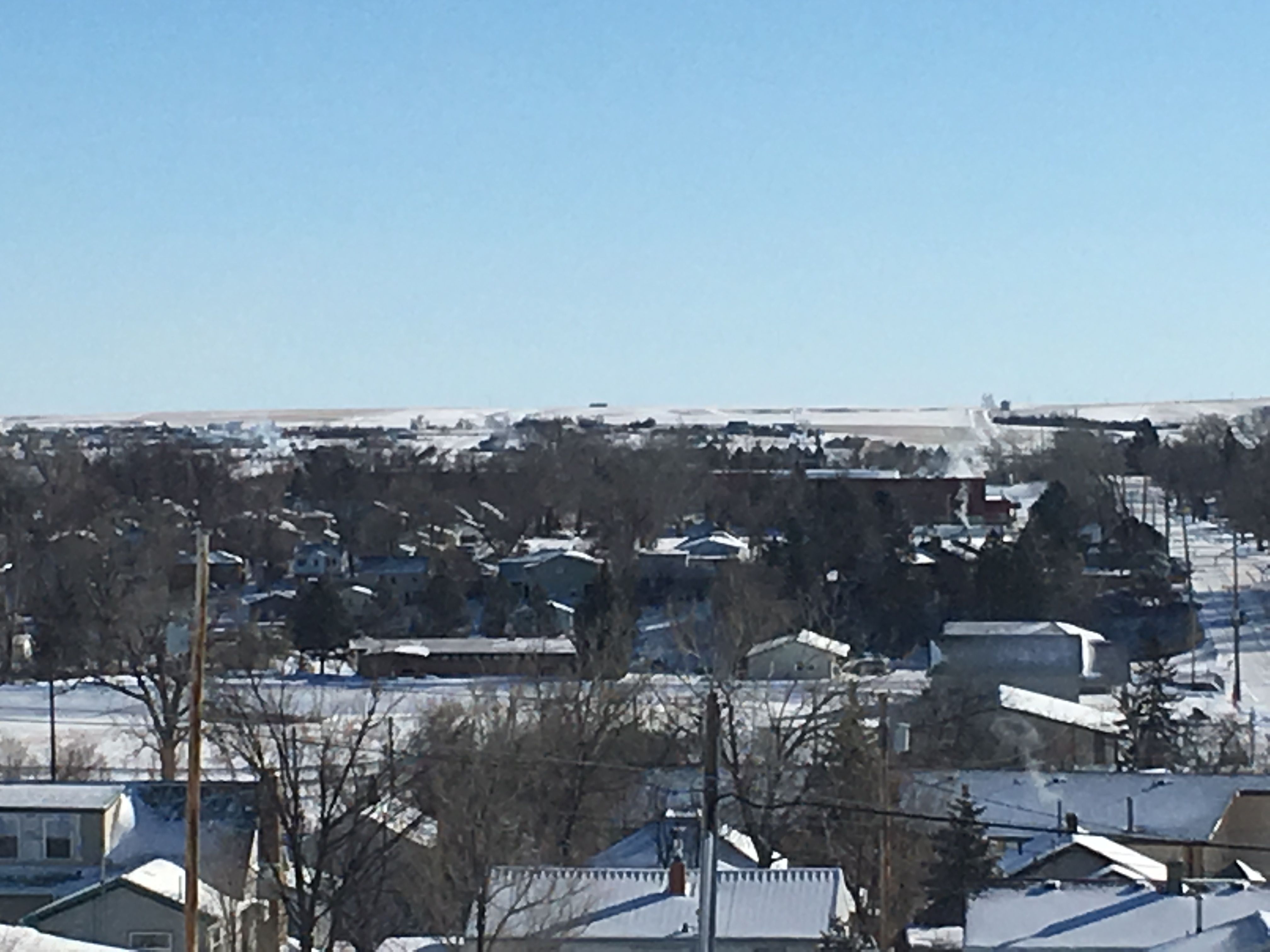 And finally a pic looking down on Belle Fourche.