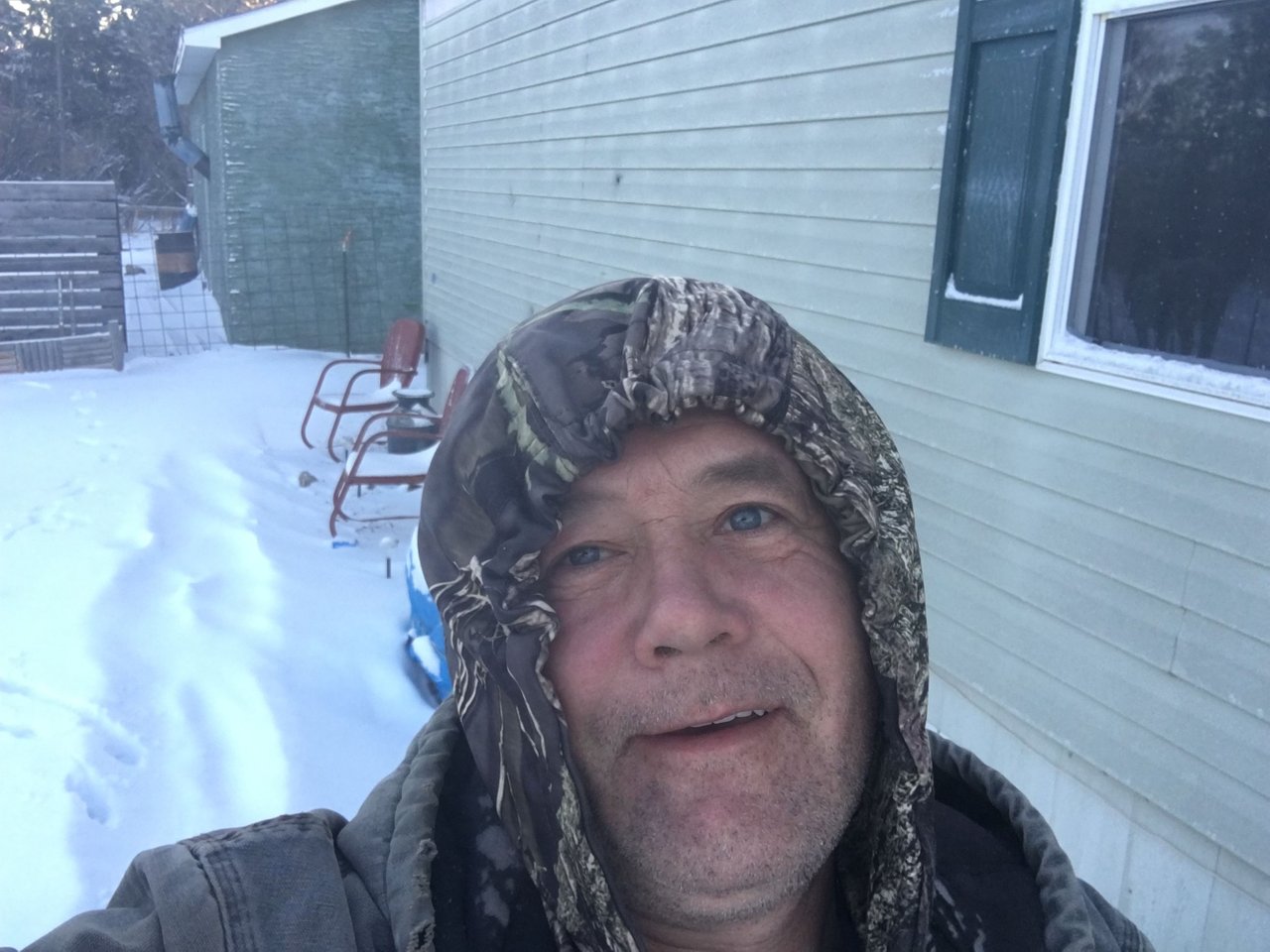 Out shoveling took a few pics of the day.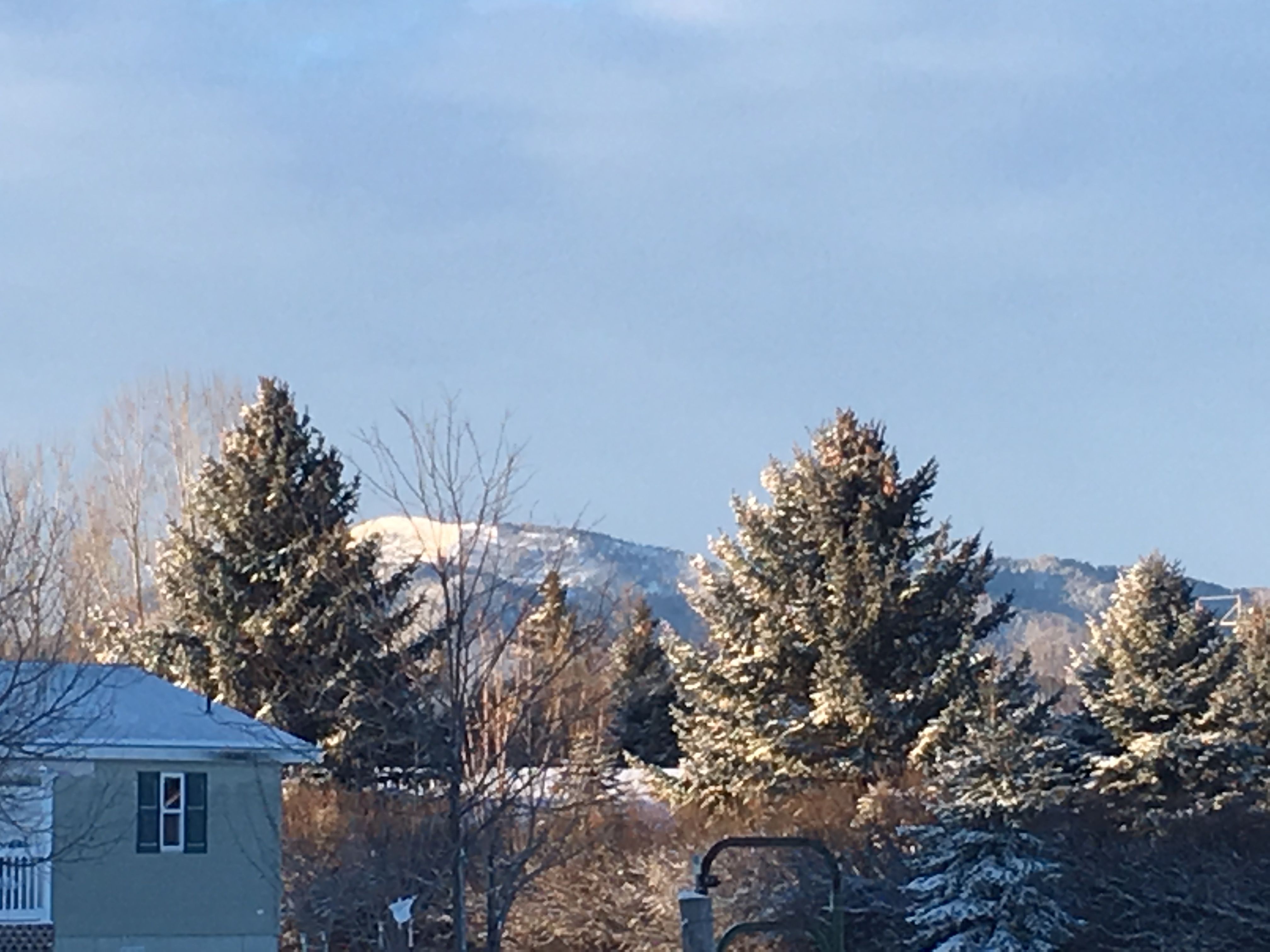 This is crow peak you see with the sun making the snow glimmer.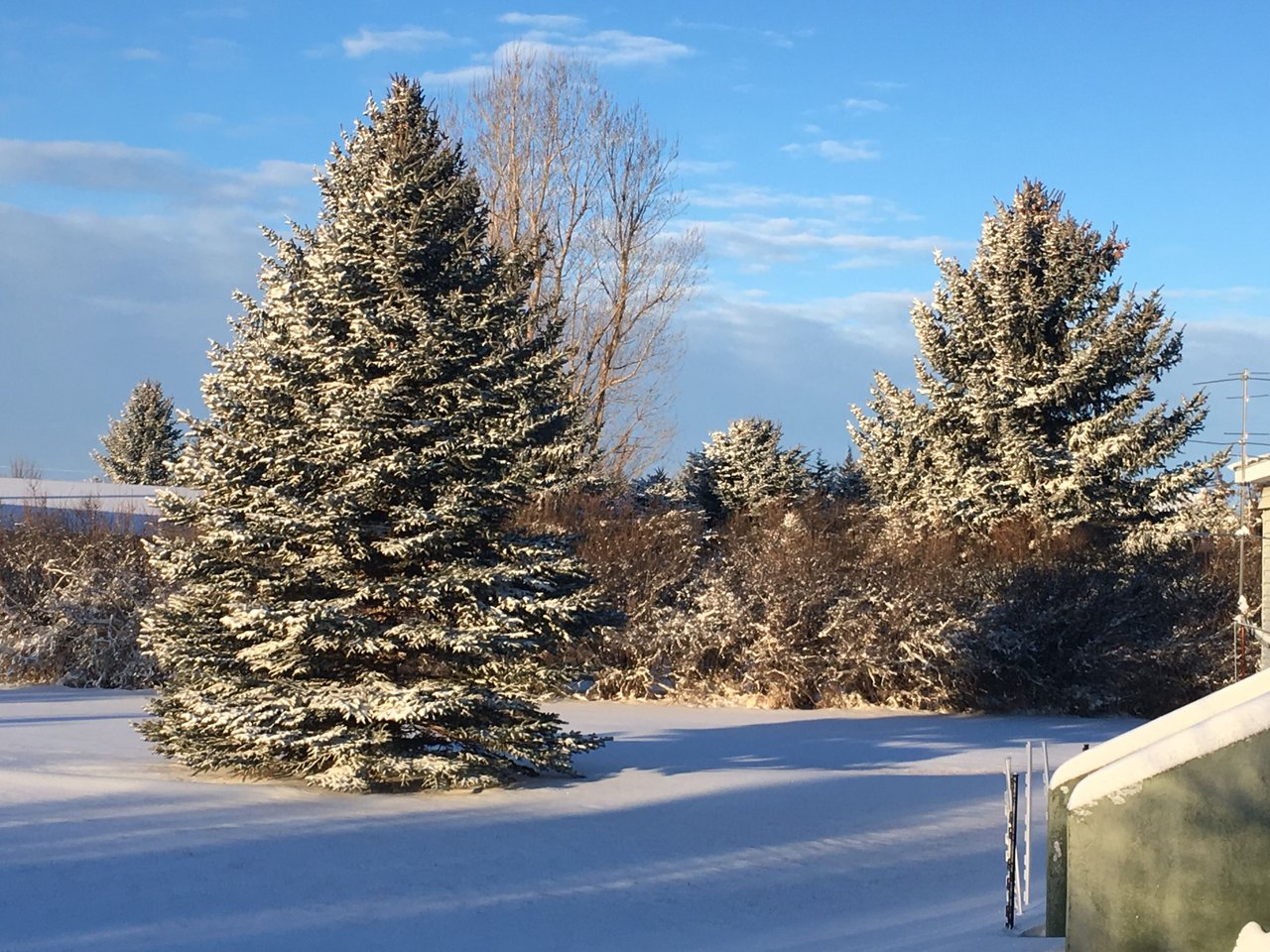 Our beautiful spruce tree we planted in the front yard. It was just 3 ft tall when I planted it.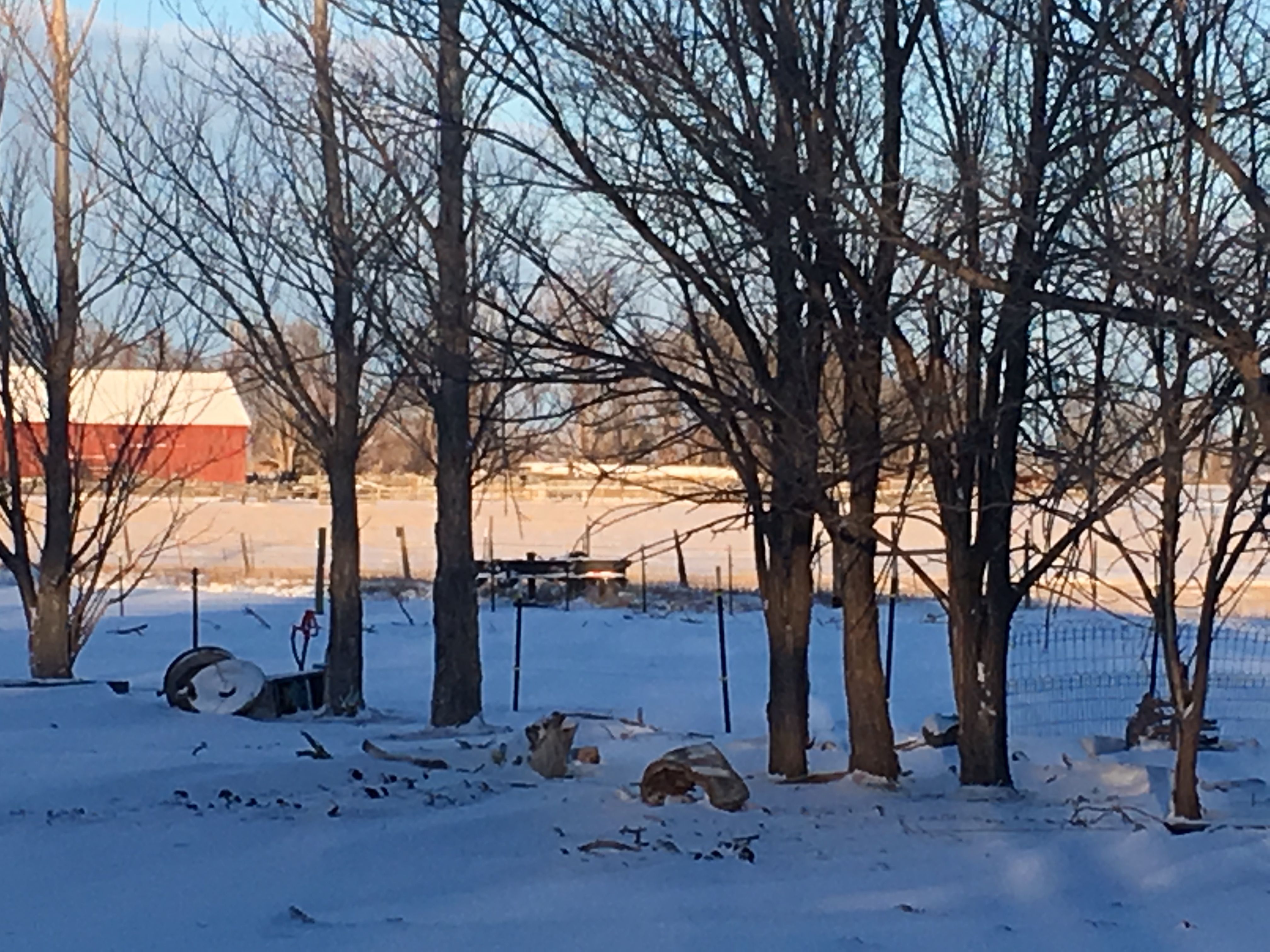 Sun shining in the back pasture.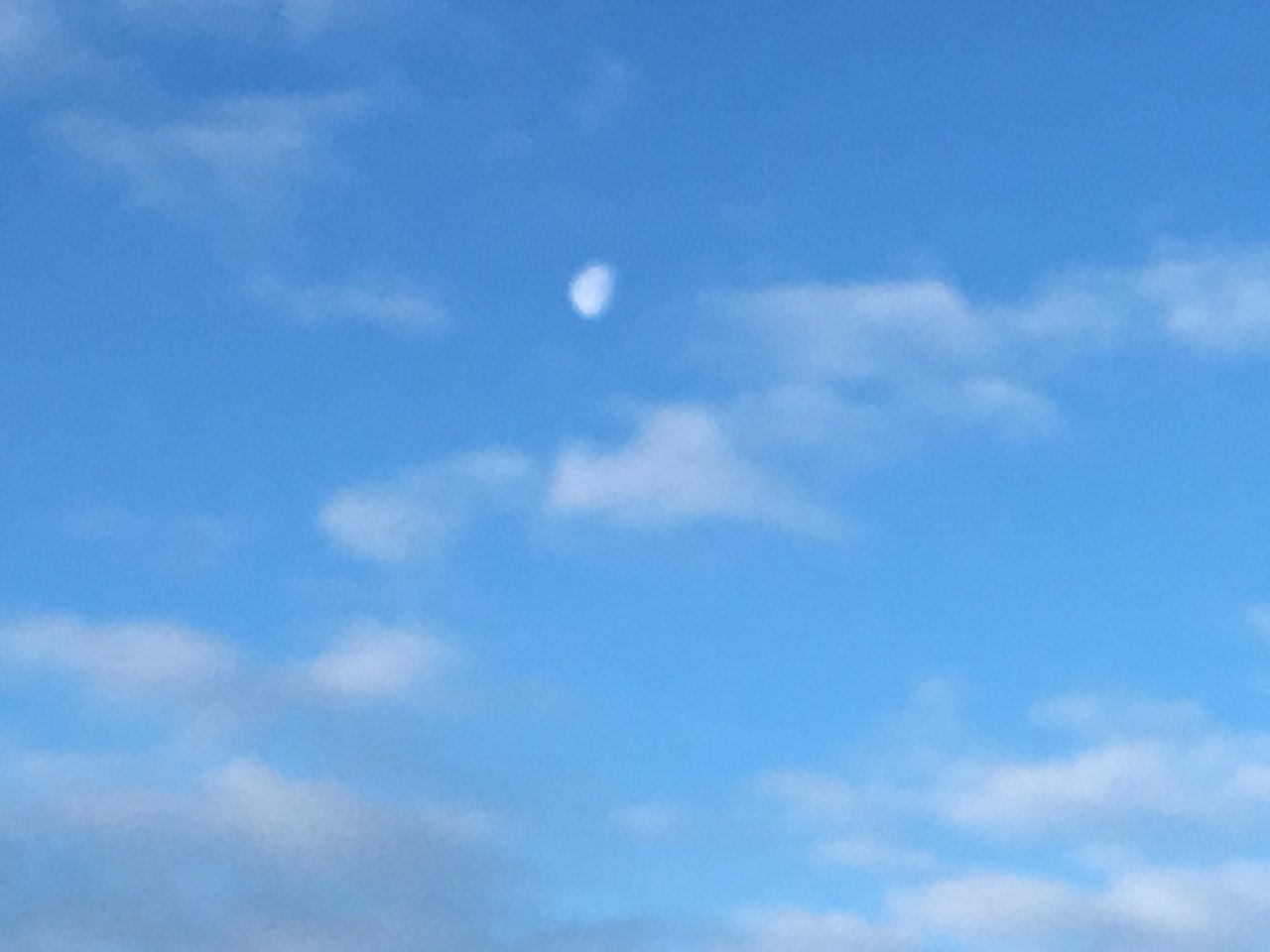 The moon in the east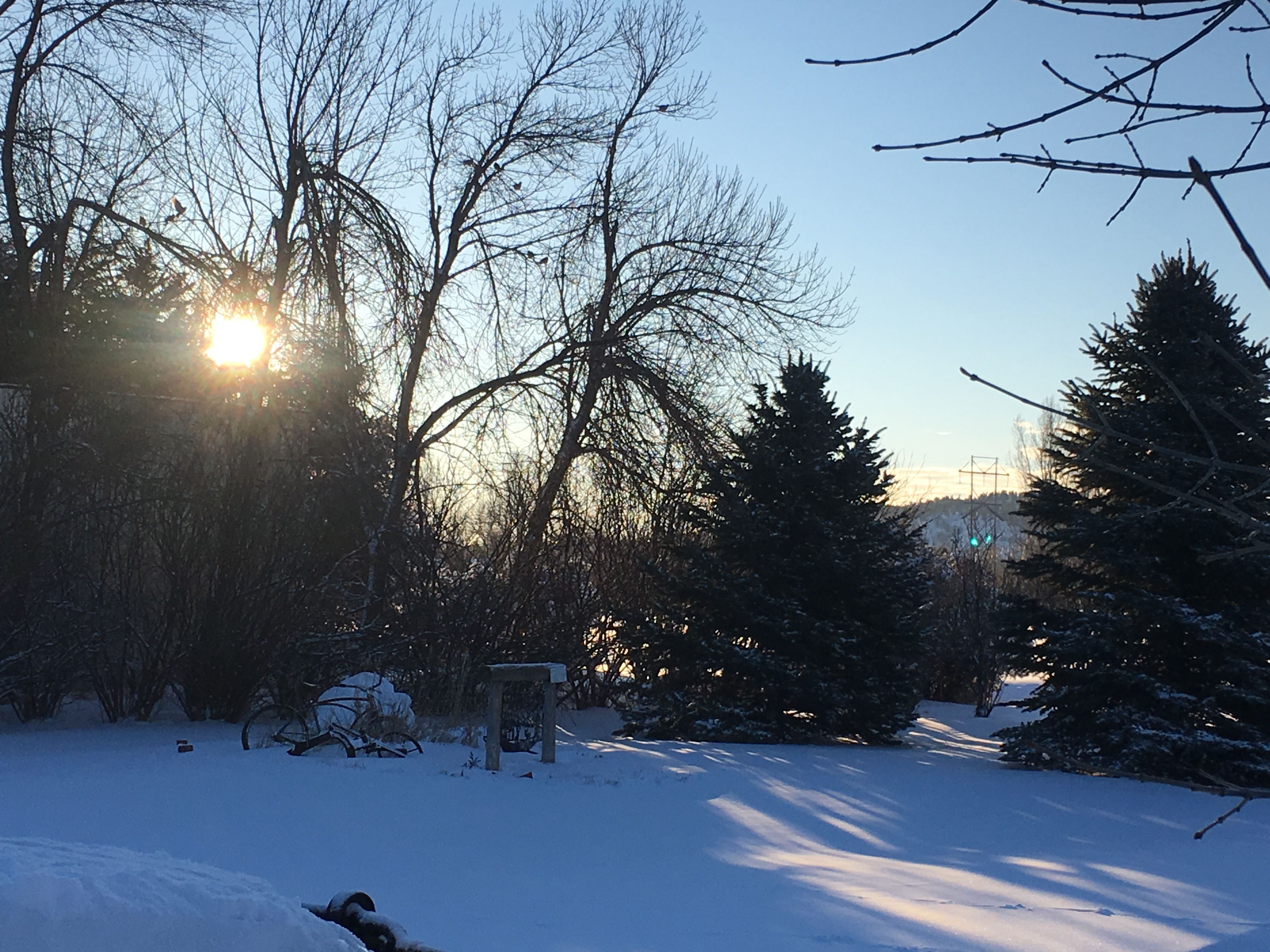 The sun peecking through the trees in the West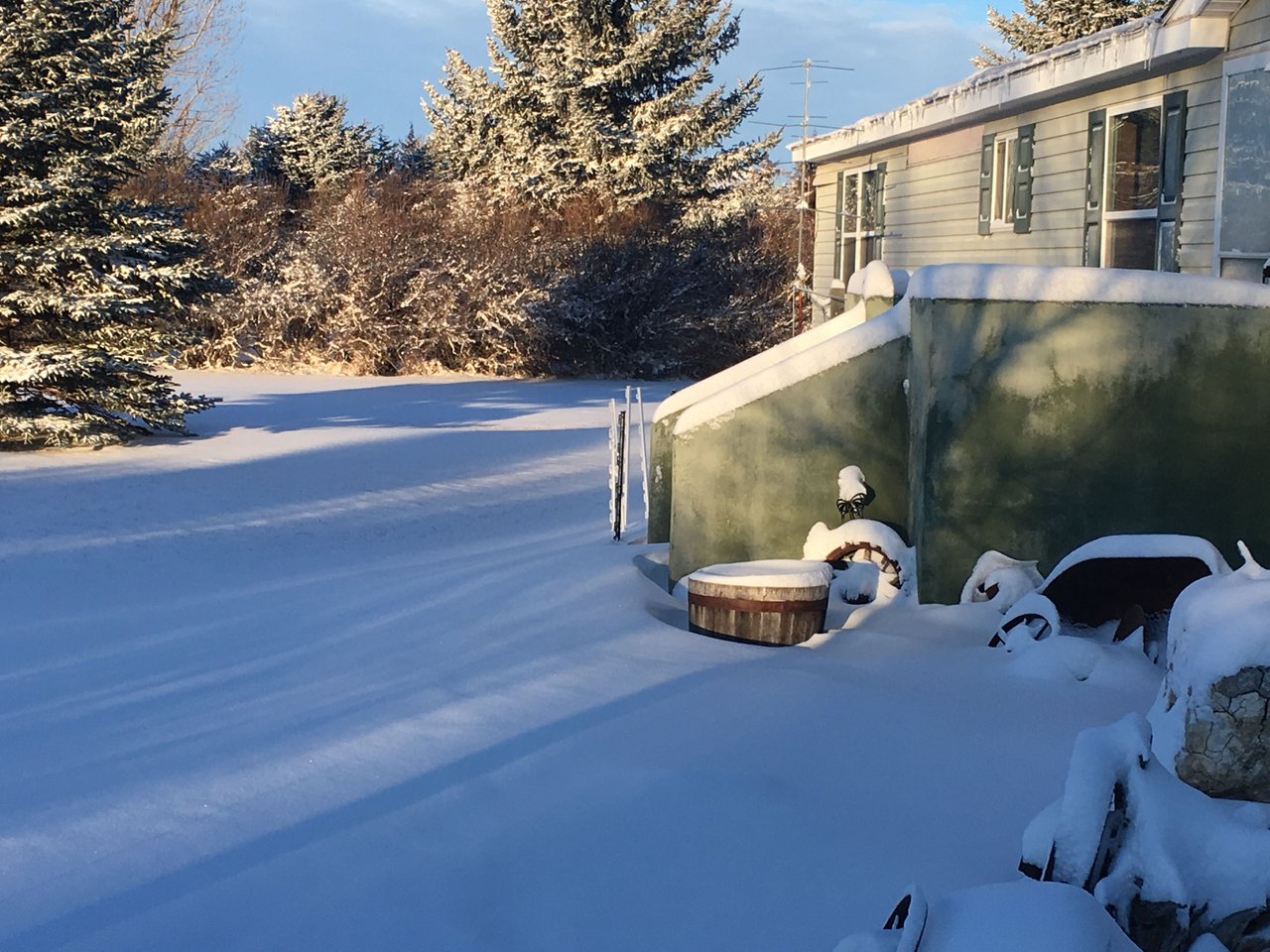 Time to get back to shoveling.
Enjoy your day!