Yesterday, as I was scrolling through my newsfeed on Facebook, I read a post from a friend about things we do in life being 90% our decision and a bit emotional. they poster even went ahead to stay that
Loving someone being a decision and nothing emotional.
What does he really mean by "Loving someone being a decision and nothing emotional"?
I thought LOVE is that feeling of extremely liking somebody that you just can't help yourself but always think about them?
The shit didn't still make any sense to me, so I had to redefine my definition of the word LOVE based on how I behave when I claim to love someone.
I always call them to know how they are doing.
I always wonder what is taking the person too long to reply to my message.
Once in a while, I check up their profile and every other bullshits that I do, which revolves under one short phrase that lies in my definition of LOVE.
Love is an obsessive state of mind where I give too many fucks about somebody or something.
......Give a fuck
We all can finally agree that the ability to give a fuck about something has nothing to do with emotions but a totally personal decision.
I for one is telling you are the main cause of most of your unhappiness.
"Are you heartbroken because your boyfriend cheated on you and you think he is to blame for your broken heart? Fuck that, He was able to break your heart because you give a fuck about him.
"Do you think that you are not getting many likes on your posts, which means you are irrelevant?" You just give a fuck about the stupid LIKES which is really irrelevant.
The malady about giving too many fucks is how it automatically affects how you think and your next decision.
You become obsessed, paranoid and deranged over a stupid thing that is worthless but because you give a fuck, your brain has given so much value to it.
You text a girl and she snubs you, instead of moving over to the next, you start to question yourself about
What you are not doing right?
What is missing in your body?
What other guys that she replies have that you don't?
Does she like funny guys?
Do I need to be funny?
Do I look broke in my pictures?
Initially, you first gave a fuck about the girl that snubbed you but then it has to lead you to give more fucks about many more stupid things.
You start trying your best to be the funniest person on the planet, If people don't still think you are funny, you start to copy others, you then join a Like for Like group that will boost up the posts with an incredible amount of Likes.
When people comment on your post, you have this sudden feeling that you are meant to reply each and every comment, including the stupid ones, so they won't think you are a snub and they will comment on another post of yours (Still giving a Fuck).
You also have to do something about looking broke. You start to borrow clothes to snap and you cant snap any picture if you are not posing beside a car or a big gate.
The most amazing thing about giving too many fucks about worthless things is that the more fucks you give, the more it drives your consciousness away from things that really matter in reality.
You are fully aware that you are broke and you are living a fake borrowed life just to impress somebody else, you no longer give a fuck about doing something to be financially stable again.
Of course, that's a lot of work but for the main time, people are tripping over your fake and borrowed life and that's the only thing that matters to you at the moment. That's all you have ever dreamed of and you decide to enjoy your dream while it lasts.
The society has greater value for the person that fucks a lot, buys the latest shits, cruses the latest wheels.
The more we keep on chasing after MORE, the more we have the self-impression that we have way less. The more inferior we feel, No matter how many we have already acquired.
Can you for one picture how your life will be if you set your priorities straight and give more fucks about what is really important in your life and not what the society considers important?
How can you do that?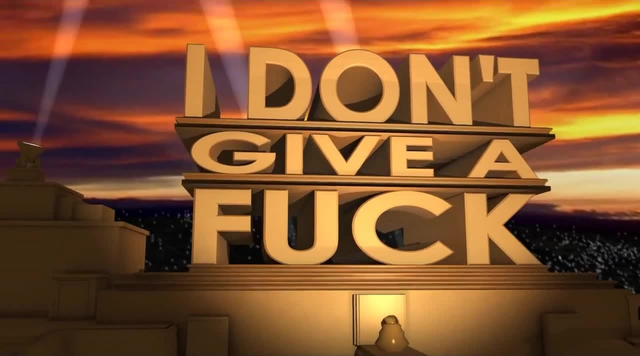 Source
Just don't give a fuck about them...
Yes... Then be 100% honest with yourself, accept yourself for who you truly are.
Look to the mirror and tell yourself "I know I am not successful like my mates, I may be a failure at the moment but I have already set out my goal and I will try as much as possible not to lose focus while chasing shadows"
Life is not complicated, Life is so simple as ABC but we all purposely choose to complicate it by giving too many fucks which is totally a personal decision.
If you must give a fuck, give a fuck about something that really matters.