QHAWE INNOVATION HUB & COWORKING SPACE: Application for the Toptal Scholarship
Introduction
I stay at Anambra State begun in April 2018 when I was posted to Innoson Vehicles for the compulsory National Youth Service. After going to different areas and asking questions, I found that there were no Tech Hubs, neither were there any Coworking Spaces.
This was quite surprising because Anambra State houses Nnewi and Onitsha, two of the most commercial cities in Nigeria and I expected that Technology would also be booming here, but that was not the case.
For freelancers, it was worse. Due to the poor power supply at the State, freelancers need a place where they would have access to constant power supply and serenity to work on their projects and this was also unavailable. Most people would go to shops and pay to charge their electronic gadgets to use after they are powered up.
Having previously enjoyed the vast benefit of operating from various Tech Hubs, participated at Digital Training gained digital skills through the She Leads Africa and CITAD, I found it unsettling to hold it all in, knowing that the need for Digitalization was raving in the community.
The desire to solve these problems inspired the conceptualization of the 'Qhawe Innovation Hub idea.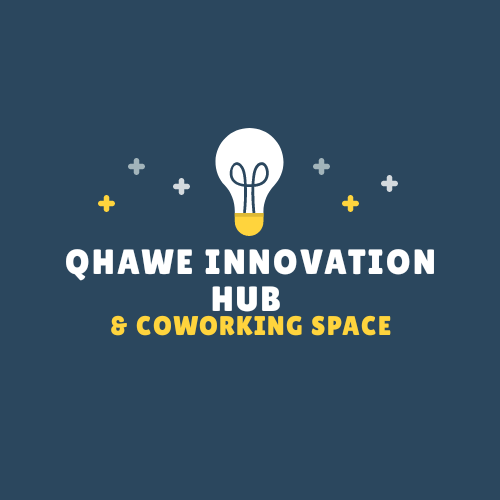 The Qhawe Innovation Hub will be a pioneer Tech and Entrepreneurial Hub. It will be the first Coworking Space at Anambra State. The Hub would enable innovators, freelancers, entrepreneurs and professionals to develop and increase in their respective projects.
At the Hub, we will be providing people with Digital technology skills, incubation, accelerator programs, career Master Classes, programming skills and more, in a bid to build a community of tech-driven, solution-driven individuals who would collaborate and produce valued innovations and projects.
The Hub community would serve as a network for skilled Digital personnel and freelancers to get access to organizations who need their skills as well as for those organizations to link up with individuals who provide services they require.
We would also provide freelancers and entrepreneurs with working spaces as well as incubation and accelerator programs that would help them with opportunities for funding and investment.
Our Strategy
Having worked at other Hubs, we understand that building a community is the bedrock of having stable subscribers at the Hub and so, we are committed to putting our efforts into community building. As a social enterprise, we aim to impact the society and we will start this from our community.
Secondly, Anambra State is a very commercial state and this implies that a lot of prospective clients would be entrepreneurs, due to this, unlike other Hubs, we would be a Tech and Entrepreneurial, designed to accommodate and enable entrepreneurs.
Lastly, we understand that as digitalization and globalisation continues, our company must develop in order to not only stay relevant but also to provide needed services. This is why we leverage on the fast improving Technology to provide our services and the Hub and we will be updating these services with rising Technology.
Our Services
We would be providing the following services;
Office/Workspace (Reserved Desk, private meeting rooms)
Digital Training
Business Training
Professional Career Training
Space renting for Tech and Business events
Space renting for recruitment purposes
Space renting for Board meetings and presentations
Consultancy services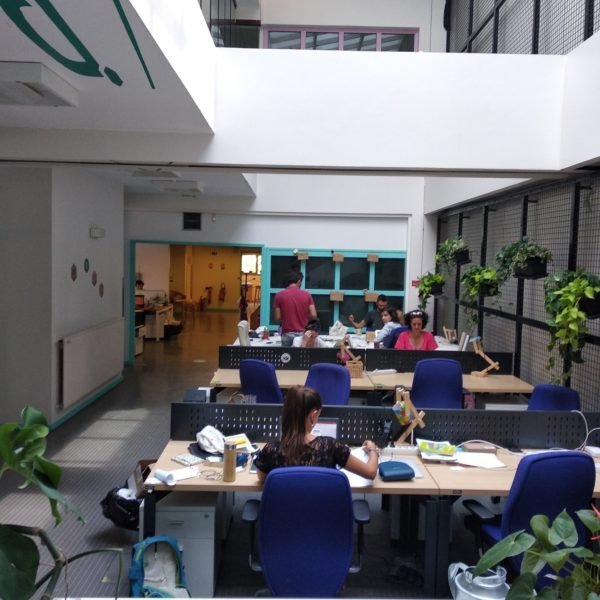 Image found online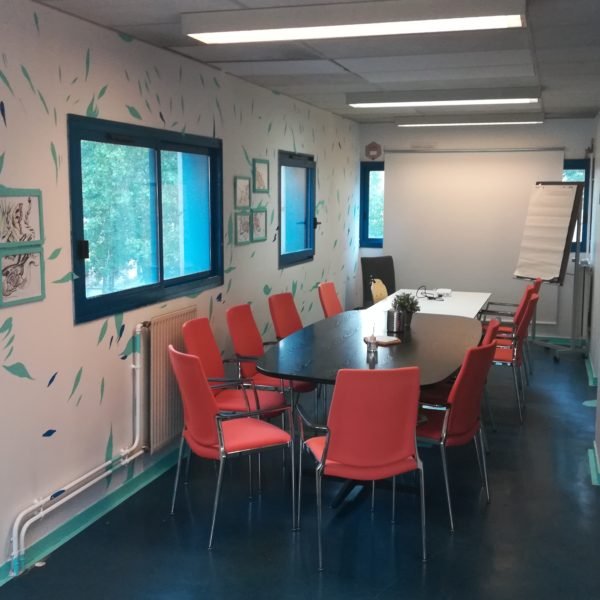 Image found online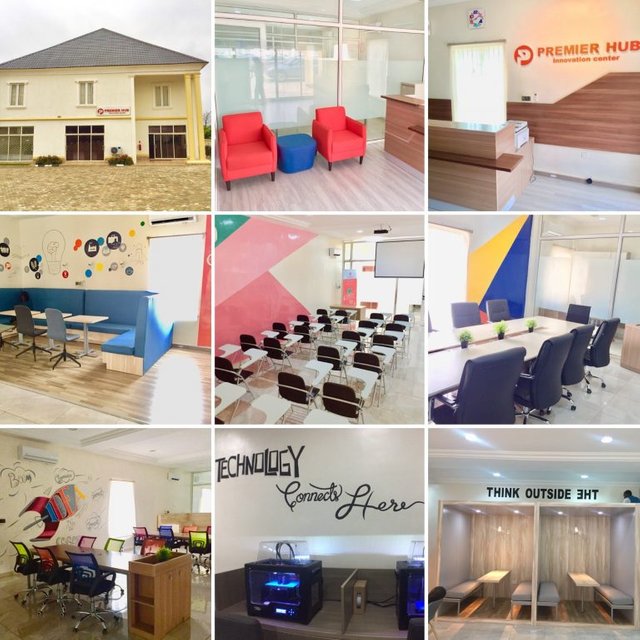 Picture of Premier Hub at Akure
On Revenue Matters
Revenue would stream from the daily, weekly and monthly subscriptions plans, office renting, programme partnership, consultancy services and training sessions.
The subscription plans will vary from 10,000-30,000 ($30-$90) monthly and 1,000-2,000 ($3-$6) daily. Weekly plans would be 5,000 ($15). The different plans will accomodate for the varying needs and capacities of the clients, top subscribers would have certain privileges as well. These prices are subject to change with respect to promotions and market trends.
We hope to be generating a monthly revenue of 800,000 ($2,400) after 6 months of operation.
Getting Clients
Since we would be very new in the area, we have special models to reach out to our market.
Firstly, we would be doing targeted Ads on facebook and instagram to individuals that live around in certain areas like Nnewi, Awka and Onitsha, in Anambra State.
Secondly, we would have Ads on the electronic billboard at Nnewi. There is an e-billboard in the same compound as the building for the Hub. We would place Ads here as well.
Lastly, we would partner with organizations to provide free or very subsidized trainings.
We would reach out NGOs, Government agencies and other Tech companies like SheLeadsAfrica and Waaw foundation for partnership, in order to offer these free trainings. These free trainings would be advertised on the e-billboards and social media as well as Ads specifically about paid sessions and the coworking Space.
We would also reach out to companies and firms for partnership, to train their staff on Human Resource courses or Digital skills. Having experienced the services available at the Hub and the conducive environment, visitors would be encouraged to return and invite others as well.
The Team Story
On this project, I teamed up with two people, Williams Fatayo and Chidera Peters. They both have Digital skills and are experienced, having worked from Tech Hubs in different states in Nigeria.
Since the conception of the idea, we have all been working part-time on the Qhawe Innovation Hub. While Williams presently works as a Digital Marketer on a PR Consultant Firm for Wema Bank in Lagos State and Chidera is working as the Social Media Manager at a School in Abuja, I am undergoing the compulsory National Youth Service at Nnewi, Anambra State, where the Hub is supposed to be located. While we work on the project from our respective locations, we also work at our jobs for livelihood, pending when we would have our Qhawe dream Hub come to reality.
The Hub Stucture
After meeting with community Leaders on the Qhawe project, we were offered a building we could use. The structure is located at a central area in Anambra State. The building comes at no cost but the burden of renovation and due to its very dilapidated state, renovation would cost a great deal. After budgeting, we realize that the setting up the building and designing it into an appealing Hub made up for most of the needed startup fund.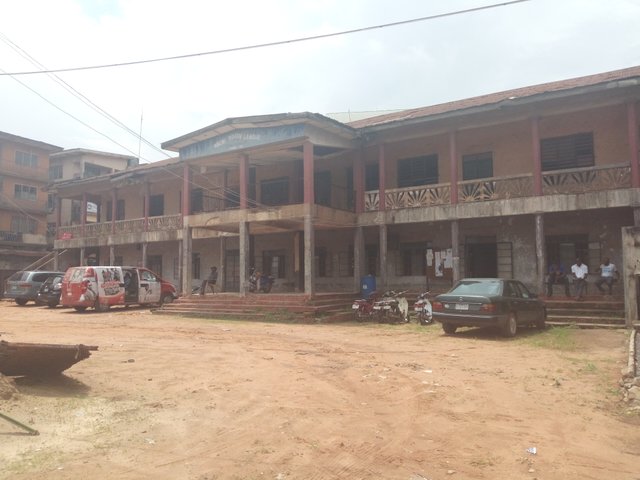 Steps Taken
In July, 2018, after surveys and seeking advice, we finally solidified our business plans and began the applications for funding.
Our first funding application was for the "Sunrise Technology Innovation Summit.
We made it through the preliminary stages and got picked amongst the top 5 applicants. However the organizers were not interested in a social enterprise that was hybrid of for-profit and non-profit and so, we didn't win the prize of almost $2,800.
We have also applied to others like the Kauna program for startups, the Ignite Summit and the Ycombinator.
On our search for funding opportunities, I found the Toptal Scholarships. As a young female Leader I decided to apply, hoping that I get selected and my dream Hub becomes a reality.