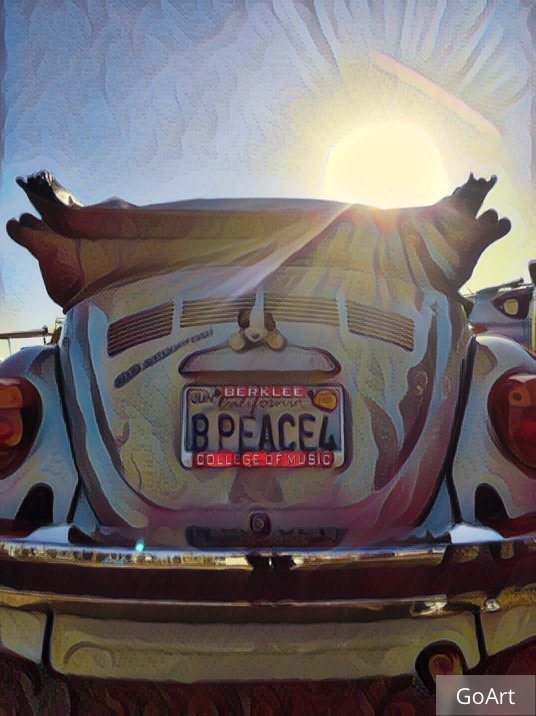 An air-cooled cruise of vws was making their way down Highway 1 from the Canadian border and their 9th day was taking them through Los Angeles. A meetup was scheduled at a local In N Out burger. It took me over an hour to drive 26 miles for that meetup. The LA traffic was brutal and the summer heat was in the 90s. But getting a hello wave because I'm driving a 78' makes every commute bearable if not fun. The women in my vw forum found me easily. Everyone knows my car, Trinity, and they were eager to introduce theirs to me.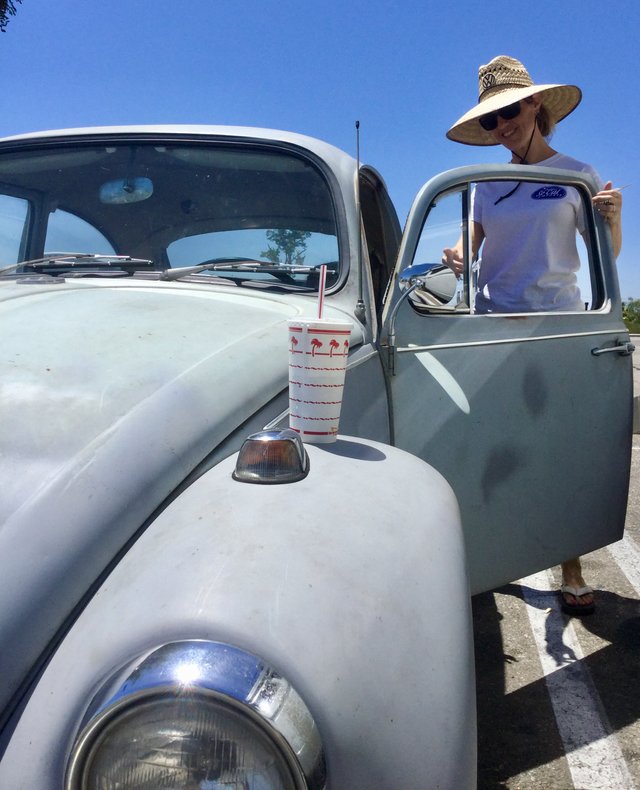 Several ladies from our ladies vw forum came out with their cars and kiddos.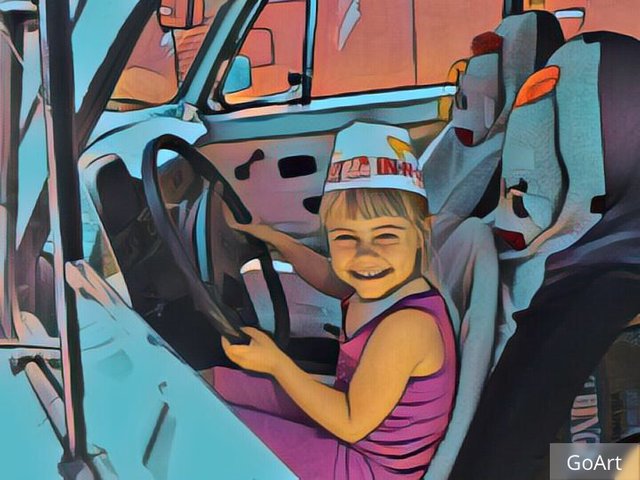 It's not easy being a girl into cars. But I know women who change their own oil and adjust the engine valves and get a bit of grief for it.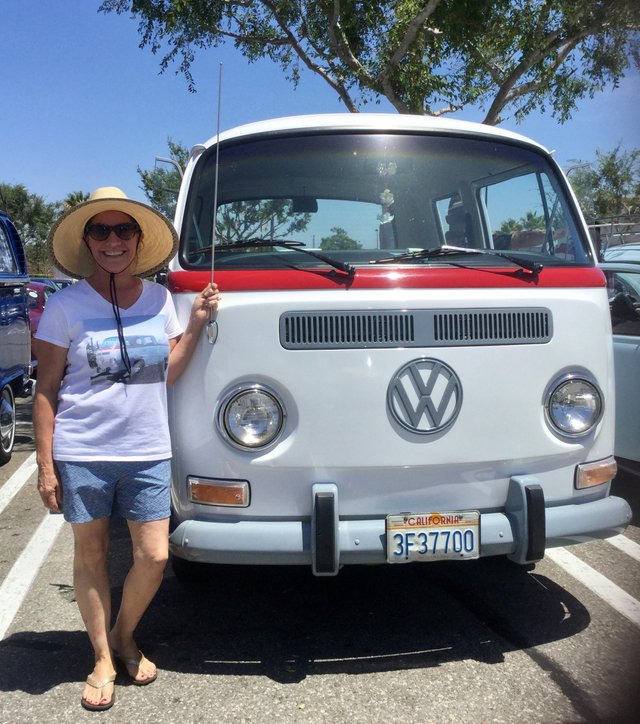 Some men in the vw groups online are not so nice and we were wary of getting bullied IRL. Our ladies group must've stood out at the treffen meetup. A couple of men approached us with a we-come-in-peace stance and put us at ease. I am happy to report that I've scouted Airhead Parts Treffen group and found ZERO trolls.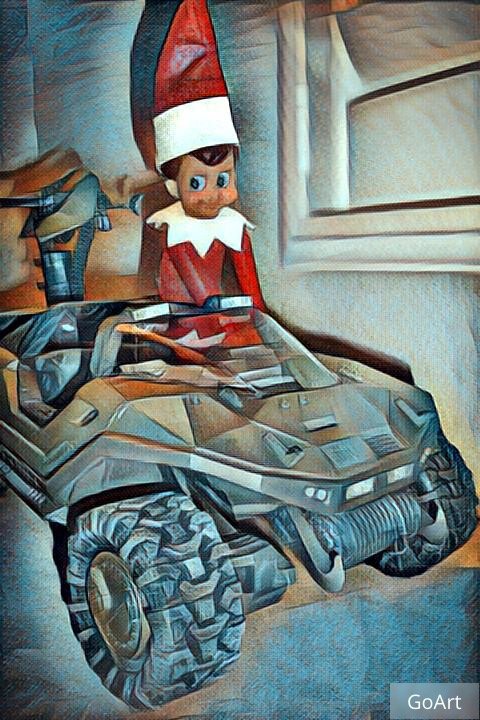 The men of the Treffen cruise were kind family men. They had their wives and kids en tow. Their accompanying women encouraged that I bring more women. Though there were a few women doing this treffen, car clubs seem to be male dominated and the internet has sometimes been treacherous for vw women asking for car advice. The treffen group was glad that we took a chance to meet them. Unfortunately, none of us packed to travel to San Diego to camp with them. I planned to cruise to San Diego though. They were camping at the beach near my mom's home.

I found my vw sisterhood Real Women Drive VWs group. We found each other as a refuge from the crass advice men gave on the vw groups. Even the men of this treffen agreed that they've seen the trolls. I'm glad I braved it to meet this group. They were kind and welcoming. One asked if there was a way he can join the women's vw forum. He was a vw mechanic and would appreciate being in a kinder forum.
Airhead Parts has been hosting this cruise for the past 21 years and camping out on the beach literally down the street from my mom's house. How did I not know? Well thank God for the internet. It's how I found my vw sisters. Look at how many of us are in the US alone. Women driving VWs!!!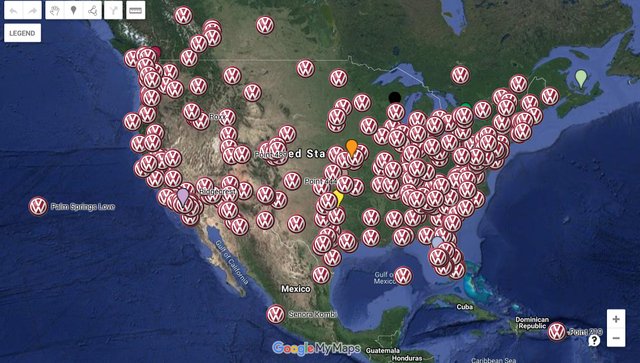 I thanked the treffen group for being so welcoming once we settled in at the beach campsite. One even handed me an ice cold beer and gave my mom a chair right away.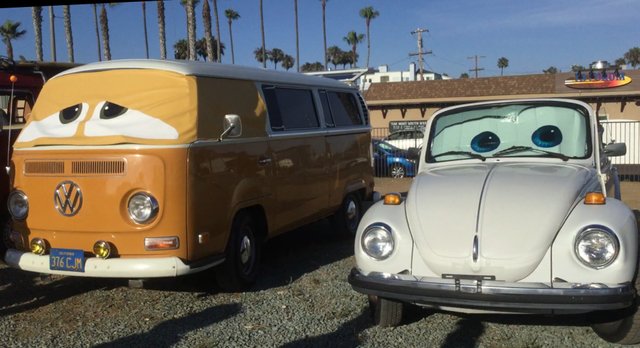 A lot of stories and smiles were shared.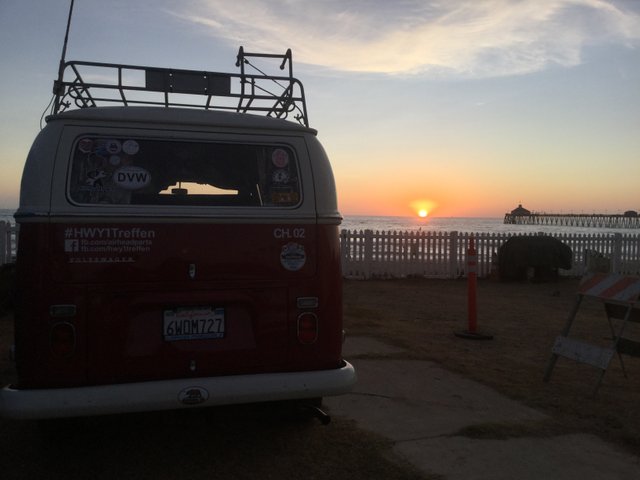 I look forward to seeing them again and maybe driving from the Canadian border to San Diego someday. Maybe you can join us too.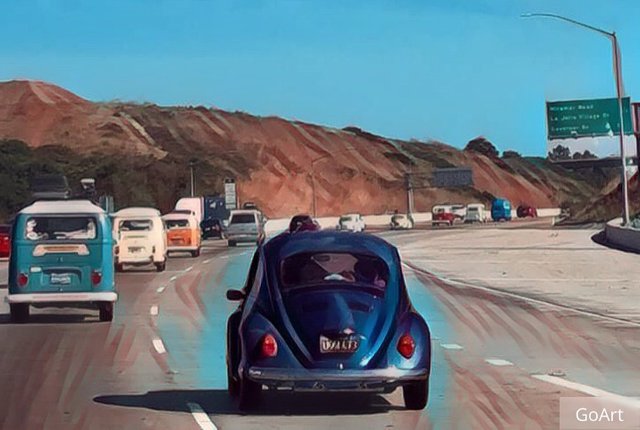 JNET
Posted using Partiko iOS