It's been a while since I did a vlog. It's a windy, but warm day here. I'd just been and bought supplies for my chickens using my Wirex debit card that is funded with my Steem. I like to use it to pay a few bills and help the family finances. My big spend will be on my @Steemfest trip to Poland in a couple of months. I need to book the hotel this week.
Wirex are on Steemit with the non-obvious name of @communitymanager. They recently added Ethereum wallets, so you have a choice of what crypto you use to fund your card. I've used Litecoin as the fees are fairly low. I like the convenience of spending what I make here. It's contactless, so it takes no time if you are not spending too much.
The chickens are find. I got them some mealworms, which they love.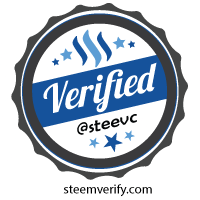 I'm Steve, the geeky guitarist.
Spam comments may be flagged. Beware of the Commentphant!