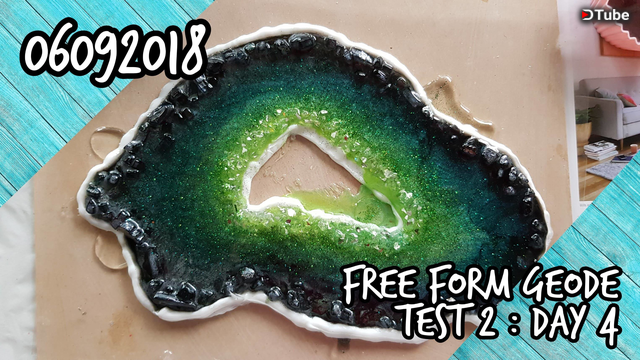 ---
Hey Guys!!!
Today is the start of Orgonite week. I've been waiting and preparing for this week for a while and now that I'm here I've spent my first day cleaning my silicone cups.
I still haven't decided if i'm doing a video of that or not. If I end up doing a test piece first then I will.
In the meantime, lucky I have this video from last week of free form geode 2.
I really should name them..
This is me adding the glitter layer.
A lot of the resin geodes I see are decked out in glitter and thought why not. I did already have the glitter.
Check out my video and let me know your thoughts.
Yay or Nay on the glitter?
Catch Up
Free Form Geode : Test 2 : Day 1
Free Form Geode : Test 2 : Day 2
Free Form Geode : Test 2 : Day 3 dtube
Other Works
Free Form Geode : Test 3
Acrylic Pours
04092018 : Acrylic Pour 1 dtube
04092018 : Acrylic Pour 2 dtube



---
▶️ DTube
▶️ IPFS