When moving some STEEM over to tradeqwik to get ready for the ICO, I saw a pleasant surprise in my balance. My small amount of 0.00995 CROWNS magically grew to 1.0! So I bought a little more so I'd have more than just 1. Needless to say I am quite pumped! Along with that came a VTR or a Treasury Right.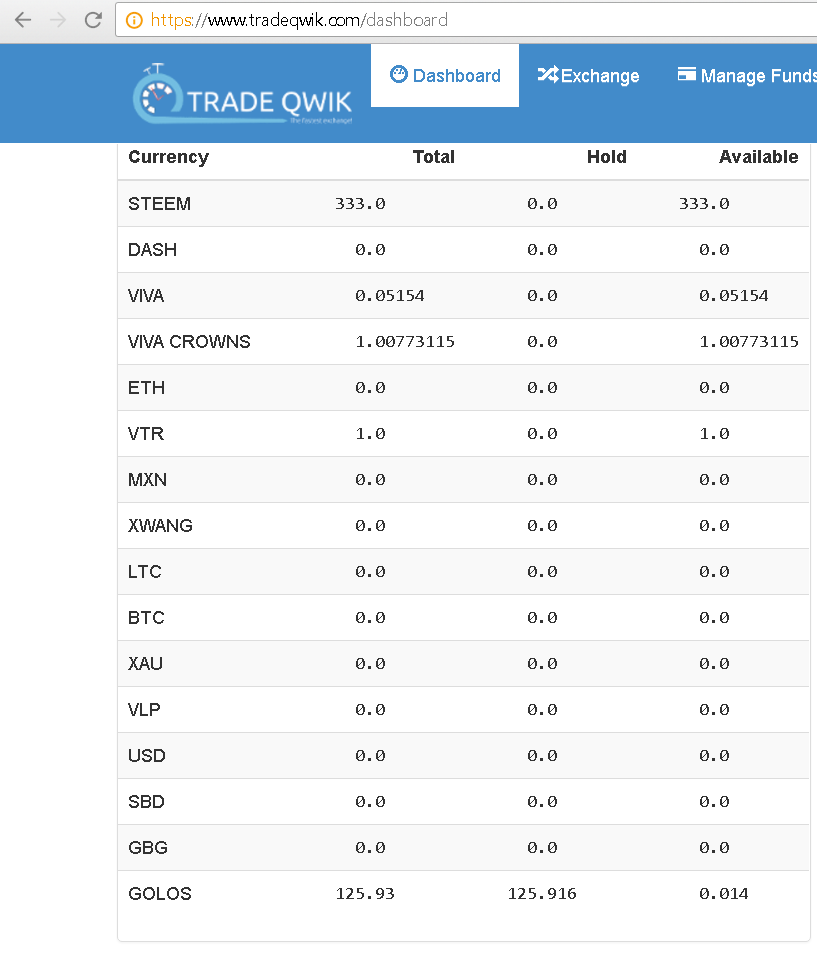 I think I will try and buy some more of course, with the small amount of CROWNS that will be available it's a no-brainer. I'll also be buying up some VTR to possibly use as a way to power the
Prize Portal
alongside STEEM and Bitshares. Not exactly sure what qualifies as a business to the VIVAconomy, but once I find out I'll be building something around it.
You may also notice XWANG in the above screen capture, that's right WANGCHANGE is now on another exchange.
@mrwang
announced this literally 5 minutes ago in
this post
along with a notice of his team growing and the addition of a new steemian. This is great news for Wang fans. It's wangtastic!
Looking forward to seeing a roadmap from the VIVA team, this will give everyone involved more confidence I believe. Once the ICO begins I think we will see more volume and liquidity on the tradeqwik exchange.
EDIT: XWANG = 1 WANGCENT = 0.01 WANGCHANGE