I have too many credit cards, so I'm giving away this beautiful blue Visa card. It's never been used.
Don't forget to write down the CVC code.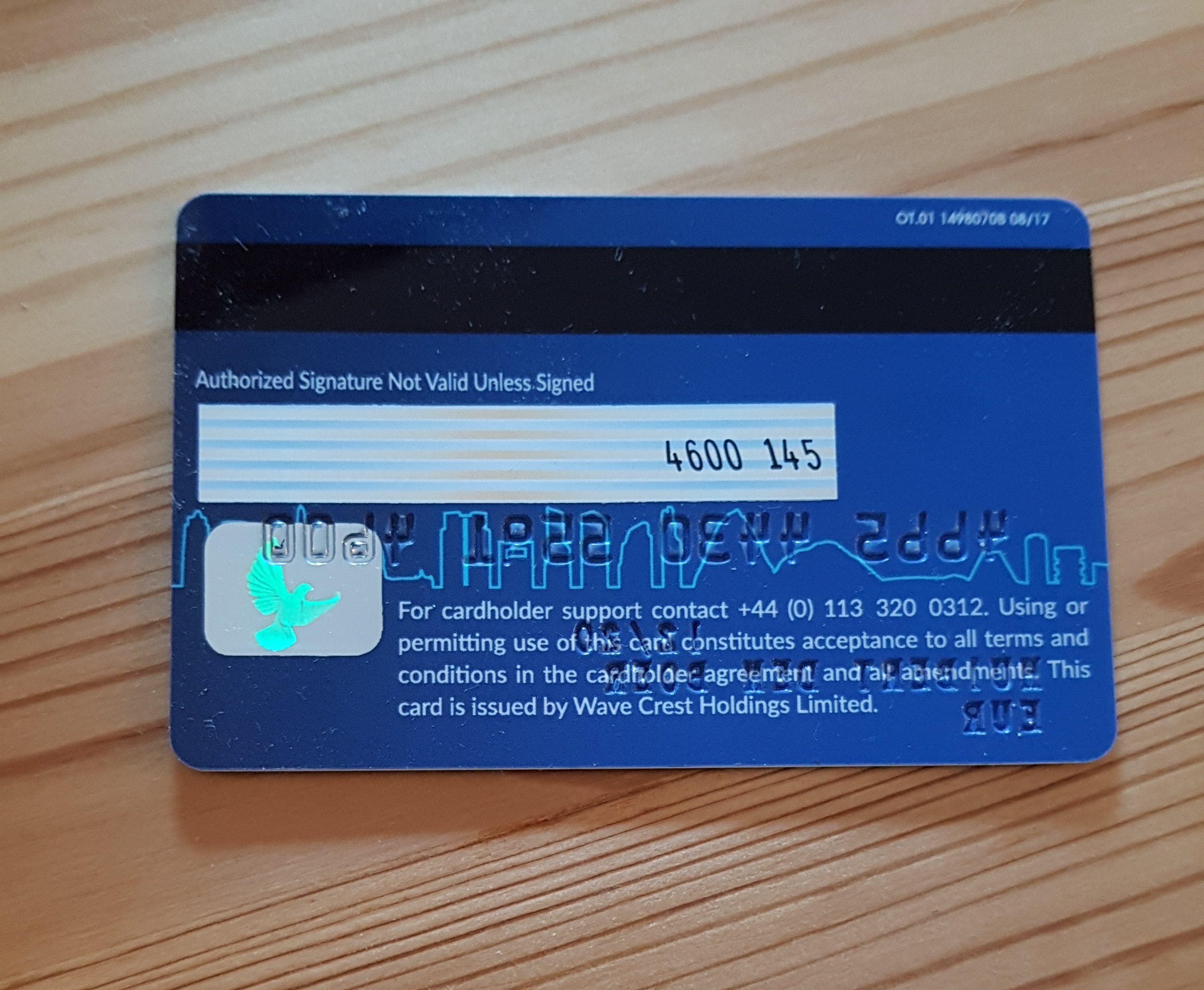 Just kidding! This was the Bitwala card I received one week before their payment processor WaveCrest was kicked out by Visa for unrelated reasons. The balance in euros that I'd bought with Bitcoin and Bitcoin Cash was paid back four weeks later, after I filled in a form and answered more questions from a clueless WaveCrest employee.
I was disappointed, but I already noticed that it wasn't as useful as I hoped it would be. It was funded like a debit card but used Visa's credit card network. That meant it wouldn't be accepted as widely as debit cards in the Netherlands. For example, only one of my two neighborhood supermarkets accepts credit cards. And the balance wasn't topped up automatically.
I remember hearing that one cryptocurrency professional who didn't have a bank account suddenly couldn't get on a flight because his card was invalidated. Many other crypto debit cards used WaveCrest.
Now I'd like to know: Are you interested in a crypto-funded debit card like this? Have you tried using one? It might be useful if you receive your income in crypto and want to keep all your money in crypto except a few hundred dollars or euros on your card.
I don't blame Bitwala. I wouldn't recommend using a web wallet, but if you really need one, Bitwala is a professional and reliable option. They're now working on creating an online German bank in cooperation with an existing bank, so they can integrate cryptocurrency payments with the euro payment network. Getting a banking license will be difficult, but the powers that be won't be able to stop us so easily once we have a foot in the door.