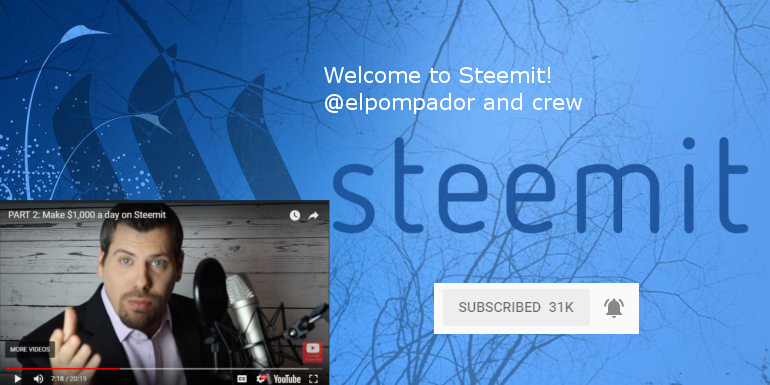 I love to see successful youtubers joining steemit! Check out dtube! I wish you nothing but success, and I see you are well on your way! I love to see anyone getting more into the cryptocurrency world and this is a great place to be during a great time.
I am really excited to be here and I can see you are too! I can see you have brought a lot of new users to the platform! I love this! Your dedication and enthusiasm is a great addition to the platform!
It took me a few days to understand what was going on, but here we are. I finally found the mastermind behind this #vincentb stuff. It wasn't necessarily hard, I was just not looking in the right places.
I couldn't quite understand why it was so hyped, but then I found your youtube channel. What a guy! 31,000 subscribers! Absolutely amazing! I have seen so much growth on steemit since I joined, we are really experiencing a tremendous growth spurt right now!
---
#vincentb - To Conquer Steemit - Mission Almost Accomplished?
When I first found and checked this tag, boy was I disappointed. I went into this rabbit hole of really bad posts. "Who is this vincentb guy and why has he promised people upvotes for saying his name?"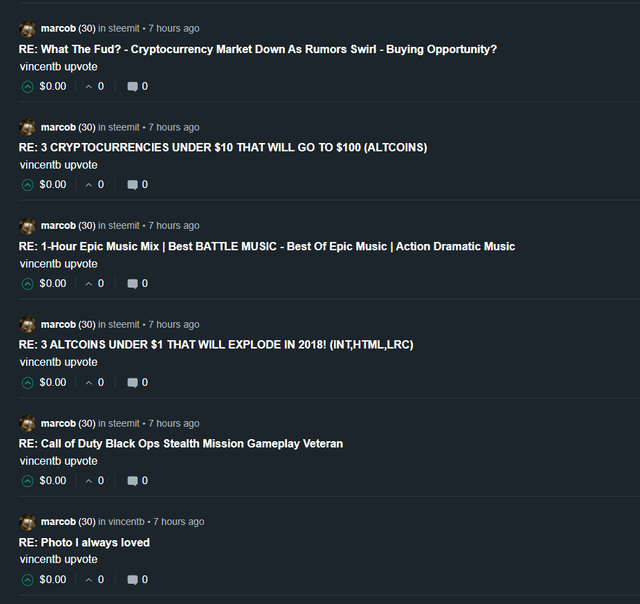 Something told me to sleep on it though, so I did, and I came back to it with an open mind, only to see some decent content trending under #vincentb! "Ahh, faith in humanity restored"
Found a great youtuber, which by the way I've subscribed and will subscribe with my other youtube accounts! and it wasn't at all what I originally thought it was.
So with your video where you created the vincentb tag getting quite a lot of views, I feel that people have started to abuse it quite a bit.
I noticed some flaws in your first video. While your content is impressive, it gave the wrong message to some of your viewers. See it was great for a start, especially to promote yourself to your audience on steemit (great job btw!) but your method of just clicking vincentb tag and upvote upvote upvote down the line can't work because you would be prone to upvoting bad content which defeats the purpose of this platform. You are definitely going to be a huge success with your experiment and are well on your way, but a lot of your users seem to have the idea that they too will make $1000 a day by spamming the vincentb tag. Per the screen shot above you can see where I am getting at.
Sorry @marcob! No hard feelings and I wish you nothing but success here on Steemit! You'll understand why if you keep reading!
---
I watched both of your videos, and part two was very informative I really enjoyed watching and listening to your analysis. It was also much more in-depth on your vision here on steemit and the use of your #vincentb tag.
Investment in the steemit platform is absolutely the best bet, whether it's money or time engaging.
Using upvote bots is surely one way to have good ROI
Supporting the vincentb community (eachother)
Yes, Yes and Yes!

---
Small problems, but fixable!
Part Two @7:38
Obviously the key is to have engaging, good content
I think you should remind your viewers to watch your second video and actually listen to what you're saying. Some people have the wrong idea and it is turning into a cesspool of spam, and comment spam where users are begging for vincentb upvotes. Obviously we all know that Steemit needs and wants quality content! Not "upvote me because I said vincentb"!
You my friend are bringing amazing content to the platform. So thank you! However; some of your users seem a little misinformed. Everyone is very enthusiastic motivated and excited to support you and your tag, I love the togetherness that you've been able to bring forth with your tag!
Amazing work buddy! I loved your speech and I hope that you can read this.
---
Welcome #vincentb supporters! A message for You!
If you are a vincentb supporter reading this, welcome! We are happy to have you all! I write this to encourage you to be as enthusiastic and motivated as @elpompador is when he tells you how he's going to make $1,000 a day on Steemit!
You should take the time to do a few things, while also taking the advice of your friend @elpompador, there are a few things that he didn't quite mention, but are obvious once you've signed up, got approved and logged in to the website for the first time.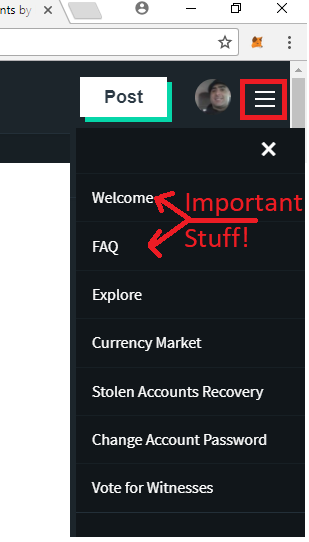 So here's the thing, guys. What @elpompador has gone and done is invited you to show him what you're made of. This is your chance. He's invited you to basically do what he does, and he's promised to reward you for your efforts. Key word, efforts!
It's not that you're going to comment spam thinking you'll get upvoted 30 + times, but get your creativity on! What are you good at? Share your dreams! @elpompador doesn't really need an intro post -- pretty easy to see that! Now it's your turn! Make that #introduceyourself post! Show us who you are and what you're made of! Tell us what makes you laugh and what motivates you to be better! To be the best!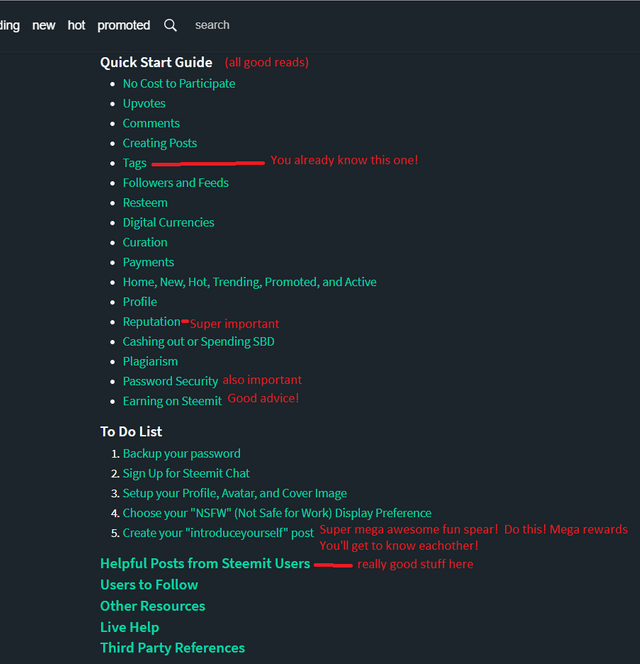 Also be sure to check out the markdown cheatsheet if you are new to markdown! A great tool to learning all the tricks you see in my post!
I wish you all success, and welcome you all whole heartedly! I will be passing by the #vincentb tag myself frequently to help curate as a token of my appreciation and to welcome the flood of #vincentb newcomers! It's not much, but every potato penny counts! there is plenty of room rewards and upvotes to go around! There's no need to beg for'em! Just be original, engage and have fun!
---
Speaking of potatoes, check that post out! Also, be sure to check out the top comment! Engaging brings great rewards!

I have two potato peelers myself, here's a picture: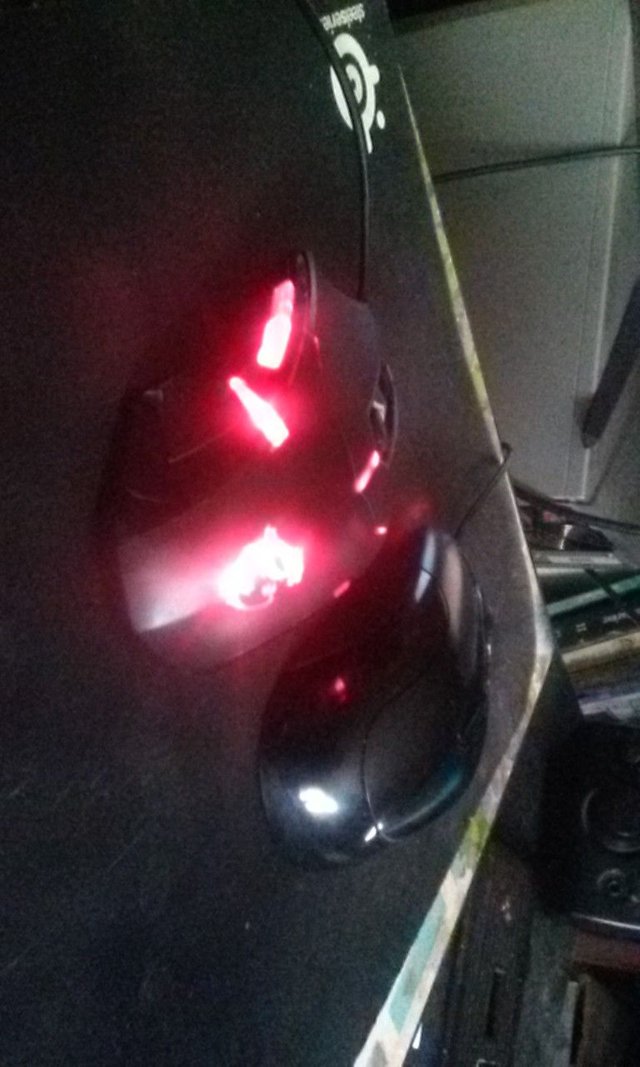 Here I am last summer fishing so that you can put a face to the name! I caught a catfish! He was too small so I threw him back in the water!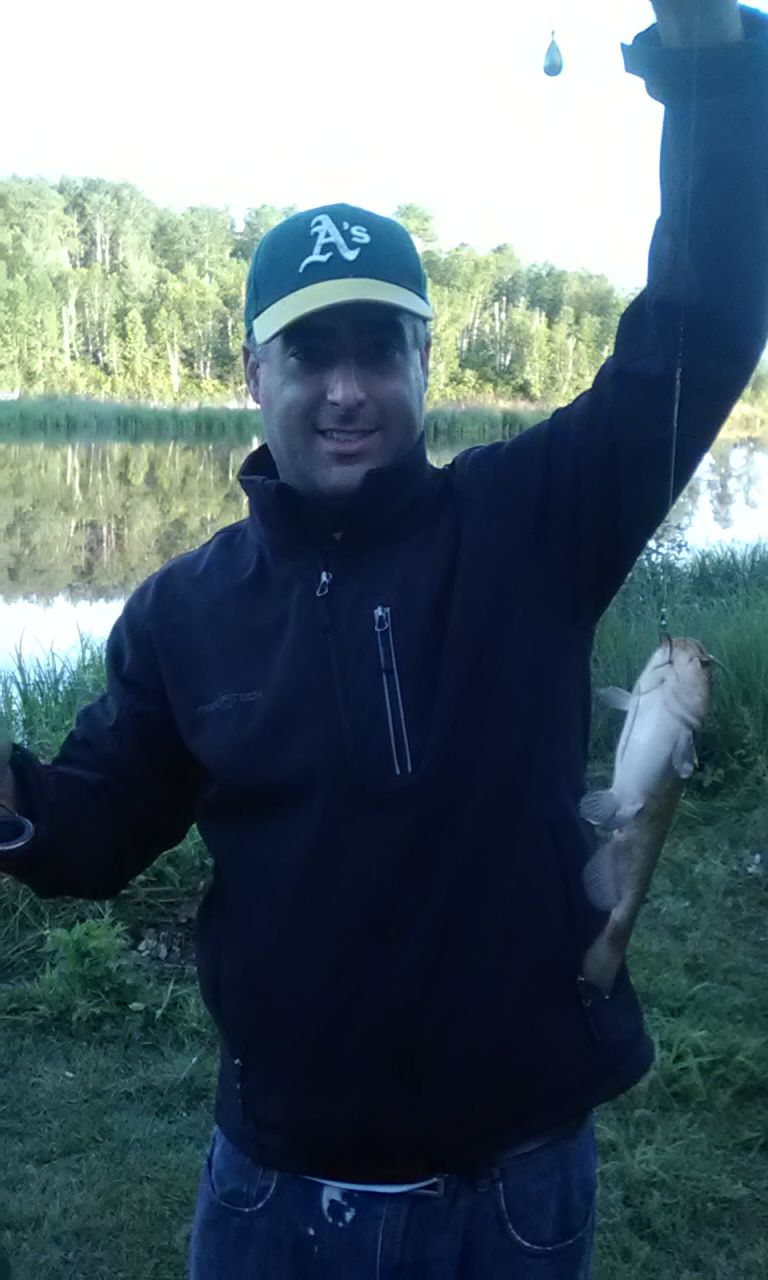 I really enjoy fishing and having a campfire while I fish. Also making coffee on the percolator while I'm fishing, it all makes for a great time. I am also a rockhound. I hunt for Lake Superior Agates
Crypto's are certainly a passion of mine and when I found steemit I was blown away.
I saw it as an assignment.
You're at school and your teacher gives you an assignment. It can be about whatever you want, and you can present it however you want, whenever you want. It can literally be about anything, and you won't even be graded for it, you'll be paid. What's your approach? Are you going to say "upvote me!" or will you have fun with it and show off your creativity, have fun and make money doing it?
---
To help boost some of your minnow wallets a bit, I will upvote all vincentb supporters that comment on my post, but you have to answer the following questions to qualify for the upvote:
1. What do you love the most about Steemit so far?
2. What do you want to talk about and post about on steemit?
Dont care how low my VP gets for this, I'll use it up!
Again, Welcome all of you! Happy to have you! This #vincentb tag hit me like a freight train! I was like Where did all these people come from?!?!? I look forward to all the amazing new content this will bring to the platform!
If there's any advice, tips or help that you need to be a great blogger feel free to ask and I will help point you in the right direction. There are a lot of informative posts that will help guide you along the way!
Check out the #contests #contest and #photocontest tags for fun, engaging rewarding content!
Much Love! God Bless! Steem On!