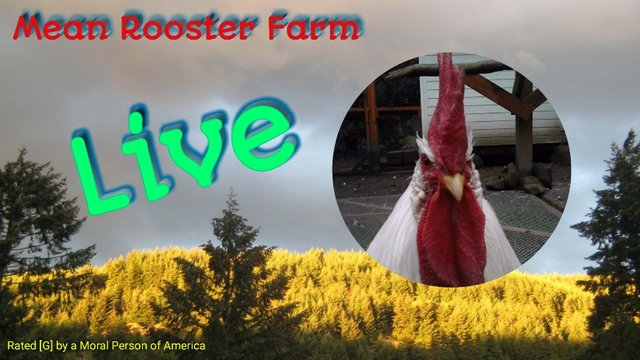 Puppies! LIVE! Goats, Chickens, Ducks, Geese, Dogs, Cats and other critters.
Category: liveshow
Sub-category: Animals

Click here to watch the live stream!
---
Puppy Cam!
Our Border Collie Suki just had six puppies, 5 boys and 1 girl.
I've setup a live puppy cam and added it to the video rotation. For now it will only be showing during our daytime. Her bed is currently in our bedroom so I will be turning the video feed off at night.
I know, black dog with black puppies, it's hard to make out the difference between the two. Sorry, I'm using an old cell phone as a wireless camera and I'm unable to make any it better.
---
We are thinking about doing a Goat Milking demonstration.
If anyone interested in that let me know in the comments.
---
Feeding Time
08:00 PST and 30 minutes before dark.
PST = GMT -8
Feeding time is roughly 8:00 am and 30 minutes before dark everyday.
(roughly = life happens)
Feeding time will change as the days get longer.
---
Goats, Chickens, Ducks, Geese, Dogs, Cats....
Come join us for the excitement!
Stay for the relaxation!
Nothing is more fun than watching Goats, Ducks and Chickens do their thing.
It's like a fish tank but not as boring.
Cameras will be left on 24/7.
---
I will upvote EVERY FIND posted!
If you see something interesting leave a comment with the time, date, and camera name and I will give you a 100% up vote for every find.
I will make a "Best Of" post when I get 5 or more minutes of good content so make sure to follow @meanroosterfarm so you don't miss out.
---
---
This post was generated from a live stream on Vimm.tv