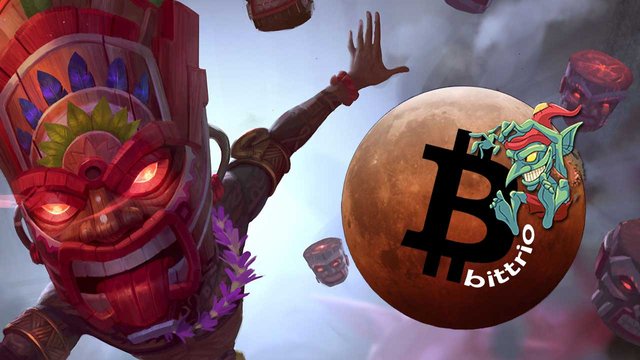 ☠️ STEEMMONSTERS RANKED ☠️
Category: gaming
Sub-category: 🎮 Steemmonsters

Click here to watch the live stream!
---
Jason Trio #BITTRIO
Currently Playing:
#PC
#Steemmonsters
#PS4
#Smite
#Trine
#LegoWorlds
Thank you for watching and supporting the stream!
🔔 Follow me on Twitter: https://twitter.com/bittrio
🤔Learn about Bitcoin: http://bittrio.com
👹 Play Steemmonsters: https://steemmonsters.com?ref=bittrio
🤑 Support me through Bitbacker: https://bitbacker.io/user/bittrio
💖 BTC: 34pZCmsmEQVv9sdiMmFrJUDSE6cENFjn8x
#STEEMMONSTERS #VIMM #VIMMTV #DTUBE #DTUBEDAILY #GAMING #STREAMERSUNITE #FUN #LIFE
#STEEMIT #CRYPTO #CRYPTOCURRENCY #MONEY #BLOCKCHAIN #LOVE #VIDEO #FUNNY
#HEALTH #FAMILY #BITCOIN <- In that order.
Later! 👋
---
This post was generated from a live stream on Vimm.tv