Covid relief: Financial assistance that we do not need
While I appreciate the gesture that the Vietnamese government extended to all foreigners that are living in Da Nang yesterday I have to say that it is a little upsetting to me that they would do this when there are so many extremely poor Vietnamese people that need it a LOT more than we do. Every person's economic situation was not taken into account and the government just came around and awarded 500,000 VND to every single person living in the area.
I don't mean to sound ungrateful but when you've got people running around who are digging through garbage cans to collect recyclables so they can eat I find it a bit silly that the government would give a handout to anyone who can afford to live in rather luxury seaview apartments.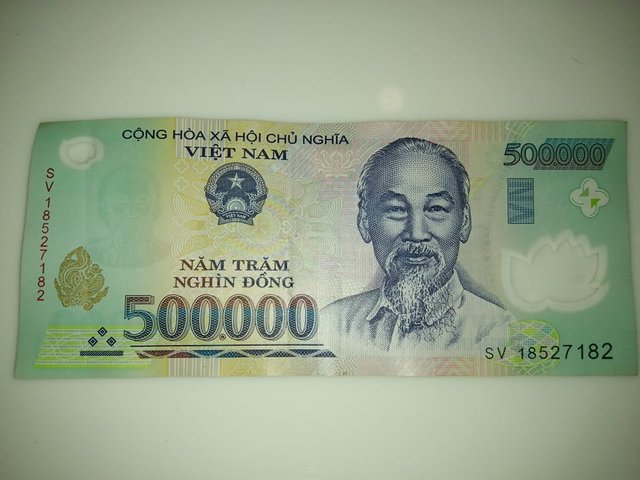 500,000 VND is not a lot of money, it is only about $20, maybe a tiny bit more than that but to someone who is dumpster diving, this is a great deal of cash. Maybe it's just the communism side of things that I don't understand but it just seems really misguided to give this money to people who spend a premium amount of money for buildings that have swimming pools, gyms, and 24 hour security.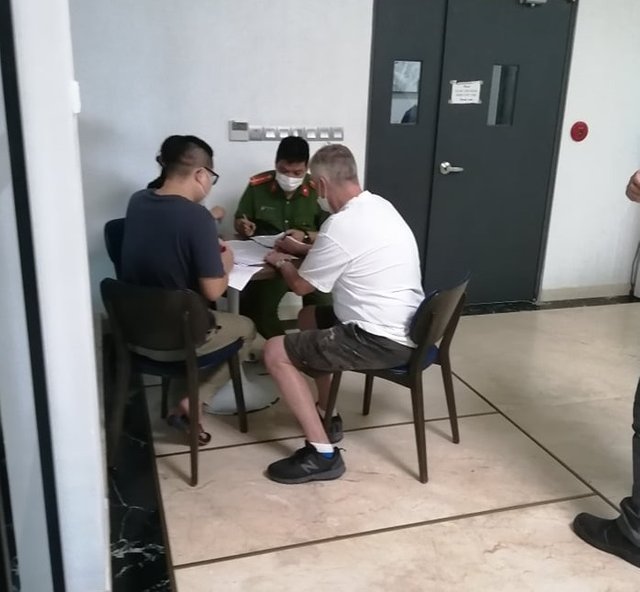 They just turned up, had our names on a list and all you did was sign and they hand over the money. I guess you could say that the generosity is appreciated but I just really would have preferred if they gave this to people that really need it. There are no millionaires in this building, but most of the people are well off enough that they are actively trying to stay in the country longer. I think all of us would agree that if we had an option to turn down this handout in exchange for more favorable treatment as far as visas are concerned, we would all do so gladly.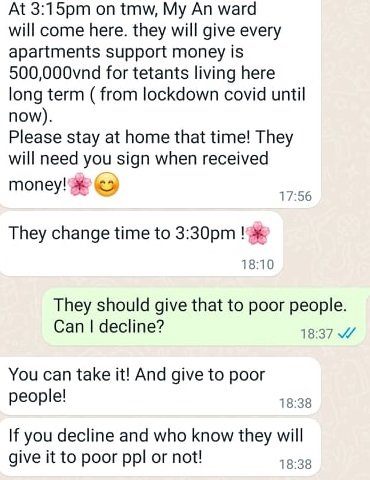 My landlord was concerned that if we did not turn up to get the money that the police were going to keep the money for themselves so I went down there to accept it. I then later found a few people who were digging through bins and gave them 100,000 each... the rest I spent on cheese. I hope the other people in my building do something similar because there is no one in this building that actually needs this money.
While not as absurd, this kind of reminds me about some information I started hearing about the USA handouts of $600 or $1200 and that this money was offered to people who hadn't lost their jobs because of Covid and even people that were very well off.
I appreciate the gesture, I really do. It makes me think that Vietnam actually cares about the expat population and this is in stark contrast to Thailand where the government seemed to treat us as sheep that were meant to be fleeced. At the same time though, I really feel as though this gift is misguided.