Alchemy is the origin of modern day chemistry wherein the practitioner experiences that which is macro within their own microcosm. In today's episode, I discuss how the Alchemists use distillation in their laboratories.
---
---
LOVELAUGHTER&&XHAOS
PALPABLE POPE Ypyskypo Skwyrl, the Y'sas
Loser of Found Souls, Temple of Appled Thought
Erisian Ataxia Troupe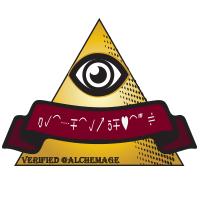 ---
If you enjoyed this article, please follow me and check out a few of the others that I have authored!
---
Join us in The Philoso-Forum to discuss philosophy and the occult arts with likeminded individuals!