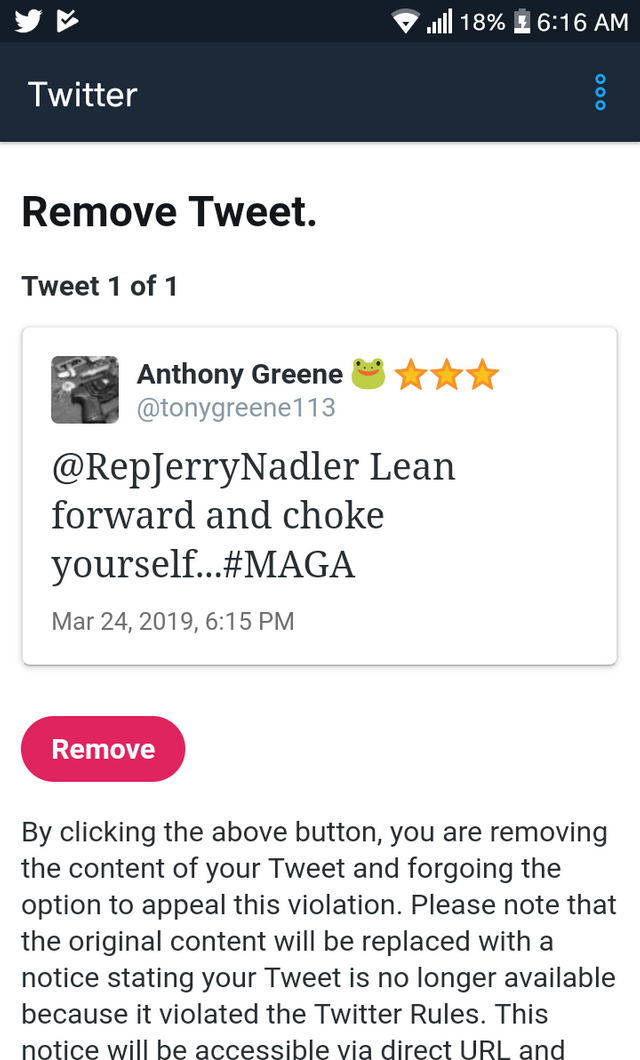 I've been a really terrible user of twitter and its platform lately. Giving my opinion to newsmakers and lawmakers in congress sometimes puts me in a terrible position.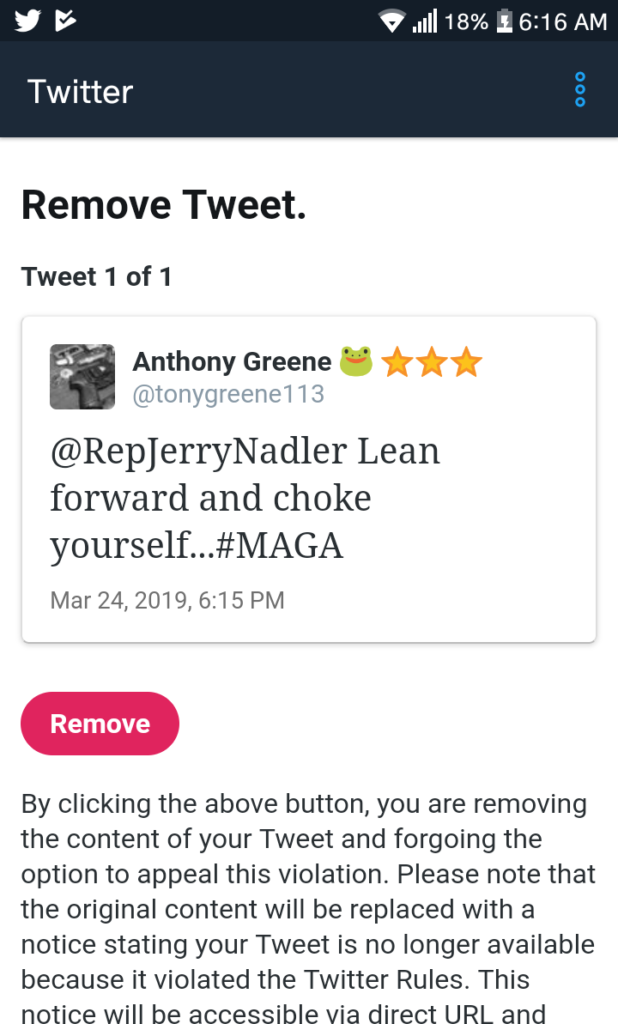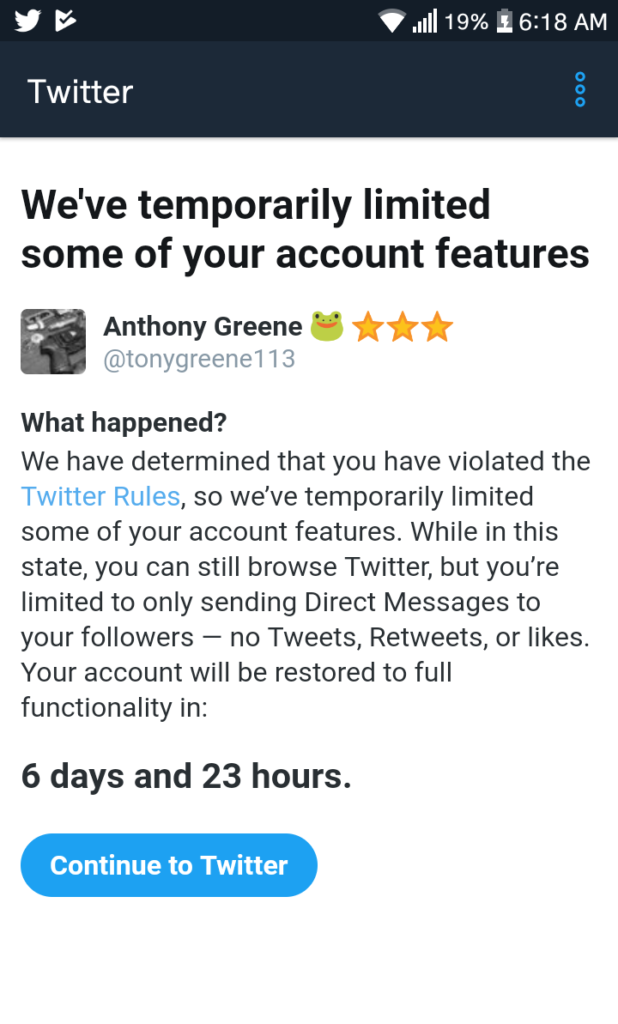 Today I was told via twitter DM to remove a tweet. the tweets are pictured below with the foreboding messages. As you can see I made no mention of suicide for myself or the happy congressman, Jerry Nadler (D-NY).
I merely told him to lean forward and choke himself ala Gomer Pyle of Full Metal Jacket fame. You know the scene, the drill sergeant fresh off of punching joker in the gut he proceeds to destroy Gomer Pyle for smiling like a damn cheshire cat. I have experienced this punishment myself when I was a basic training recruit too.
Watch Below:
---
Posted from my blog with SteemPress : https://tonygreene113.com/twitter-censorship-in-aftermath-of-mueller-report/
---