I still remember the tension in the air when we were all waiting to see who the big XVG partner is. Some were already speculating that it is MindGeek but we all wanted to be sure before we start making fun of a currency that is somehow still resilient to complete obliteration.
As we all know, the big partnership with Pornhub was supposed to take the world by storm. In their own words, the future has cum. Well, it looks like Pornhub didn't have XVG in mind for that future. Their latest event called "Pornhub games" shows that there is no partnership and that they have a new "partner to promote". The casting ad for these games states that the winners will be paid out in Vice crypto tokens.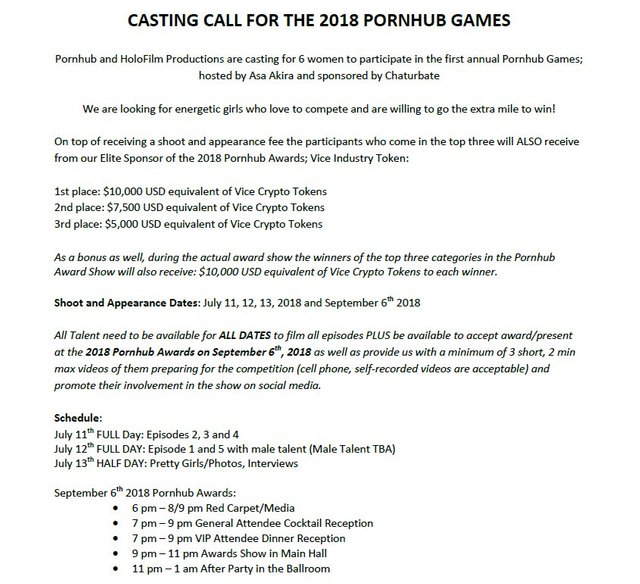 Like the 51% attack from yesterday wasn't bad enough. Vergins will have to accept the fact that XVG is only accepted as a payment method on a porn tube and that was paid for with their own money, that there was no love affair and that their "partner" is now sleeping with other currencies. Sounds like a bad plot for a porn movie doesn't it?