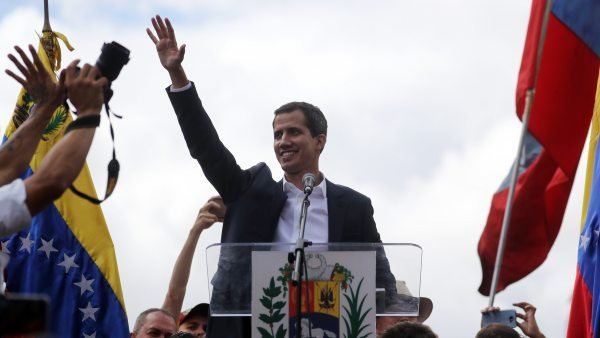 Hello dear steemians. Here again to tell you about my beloved Venezuela. What has happened in these last days? We could say that much and nothing.
Nothing, because the feared confrontation between the Venezuelan armed forces and foreign troops has not yet occurred, fortunately.
And everything, because the maximum leader of the Venezuelan opposition and President-in-Charge Juan Guaidó, despite his ban on leaving the country, managed to enter Venezuela on Monday through the Simón Bolívar Airport, with unprecedented international and popular support. , and without the forces of the regime could prevent it.
The call to the street that made Guaidó was fulfilled on Monday as it was scheduled, and with full support from the public. On Tuesday he continued his work schedule, meeting with the main unions in the country, and has promised that as of Wednesday he will continue executing government actions next to the National Assembly.
The situation in the country is tense calm, because, on the one hand, people see with optimism and approval that a young and brave Venezuelan, has finally appeared on the political scene, committed to ending a dictatorship of more than 20 years, this time, with great chances of success, for the strong popular support and the international community.
However, on the other, and knowing the level of repression typical of the Maduro regime, people have seen with surprise that he has not yet acted against Guaidó, nor has he imprisoned him as they had announced. which does not mean that I'm not going to do it from one moment to the next. If they did, they would be challenging the US warning that if something happened to them, they would act immediately.
Undoubtedly, this has become a stone in the shoe for a regime accustomed to kill all that leader who dare to cross the road. For much less than what Guaidó has done, many leaders today are imprisoned, dead or in exile. That is an insult and a slap in the face of Maduro.
Sometimes I wonder if we are no longer in the middle of a modern type of war, and that the American experts have everything under control, only that they have learned and are trying to achieve the goal of a political transition in Venezuela, through strategies tactics and modern operative and technological aspects, instead of a direct confrontation, with practices or methods that are at odds with international law.
I imagine that Maduro and his people also play their cards, that they are not crossed arms, and that they do not sleep trying, at all costs, to avoid their exit from power for all that this would imply for them given their pending accounts with justice.
Up there, it seems like an easy scenario to solve and that is only a matter of time, if it were not for Russia, which although it has slightly raised its head in the conflict, has not yet revealed how much it would be able to put its hands to defend a rejected by the international community and his own people.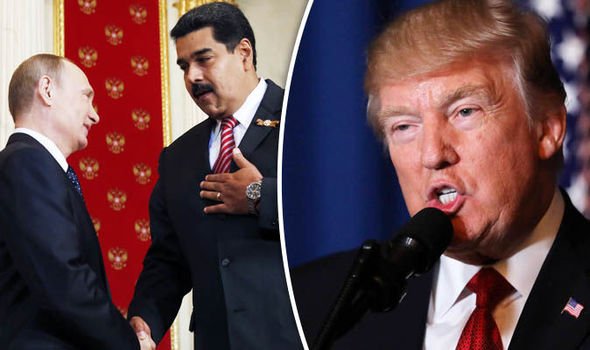 Sometimes I fear that we will end up in the midst of a warlike conflict between foreign powers accustomed to dealing with armed confrontations, because of the consequences that could derive from it. And I wonder, is it possible that an internal conflict, of a small third-world country like Venezuela, ends up being the trigger for a larger world conflict? God want me not to.
Without being a specialist at all in these types of issues, I only trust that the experience and evolution of American military thinking demonstrate their ability to make a dictatorial regime like Maduro's, lay down their arms and get out of power without the need for a confrontation direct and in healthy peace.
How long can this task last? We do not know. What is obvious is that not a single day goes by without the leader and president in charge of Venezuela, Juan Guaidó, not making any significant progress for the rescue of our democracy and without the United States. do not deploy any strategy of tactical intelligence to weaken the regime and achieve its exit. Meanwhile, we sleep with one eye open and one closed. It will dawn and we will see.