My delicious Pumpkin TortiFlan RECIPE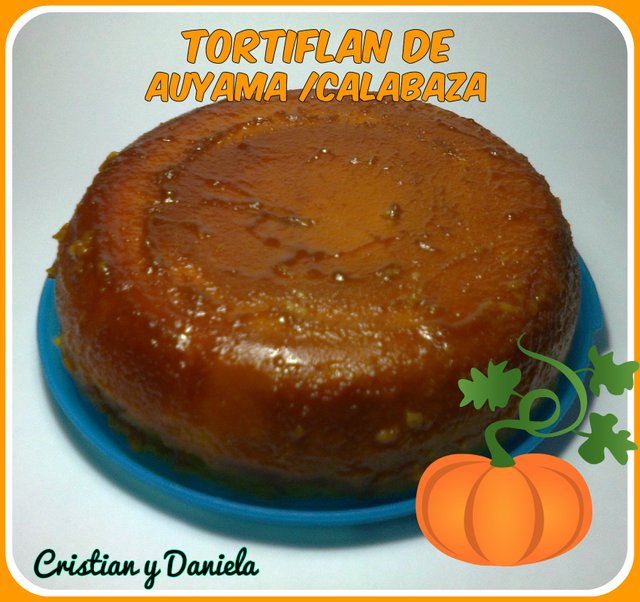 Hello Steemians here I bring you my personal recipe of Pumpkin cake. This is a Quesillo or Flan type cake, which I elaborated in a bain-Marie (baño Maria) and for that reason its delicious texture and flavor, as well as being a soft and not so sweet dessert, causes a lot of eating since it is not cloying.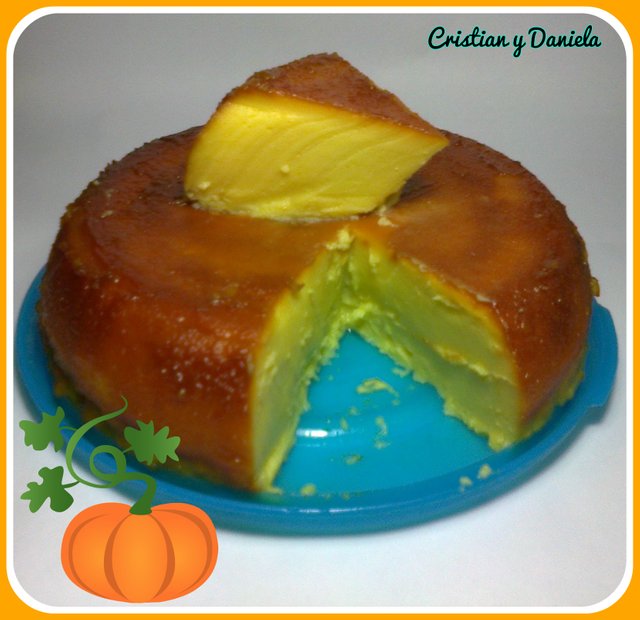 1kg Pumpkin
250ml Milk
1/2 spoon Vanilla
100gr Butter
140gr Sugar
3 eggs
140gr Wheat flour
1/2 spoon Baking Powder
For the candy (caramelo):
4 spoon of Sugar
Chop the pumpkin into cubes and remove the skin, cook until soft, then drain and let cool.
In a bowl place the butter and soften with a spatula or blender.
Add the sugar and mix until completely united
The eggs are added and mixed.
Then the flour bound with the baking powder is gradually incorporated, until a thick mixture is formed.
On the other hand, take the glass from the blender and add the Pumpkin at room temperature, milk and vanilla. It is liquefied until the mixture is homogeneous.
Then pour the contents of the blender into the bowl and the two mixtures are completely united.
For the Candy:
Place the 4 tablespoons of sugar in the oven mold or quesillera, take it to the medium heat. When it begins to form the candy is removed with a spoon, taking care not to burn.
The color of the candy will depend on the taste of each one, I like medium color (as it appears in the photo).
While the caramel is still hot, carefully begin to turn the mold or quusillera to fill Caramelo with its walls.
The mixture is poured, then start with the bain-marie (baño Maria), for which we place the container or quesillera already covered in a large pot (preferably in a pressure cooker), water is added to the pot and brought to the fire, taking care that the amount of water reaches the middle of the container or cheese box so that it does not fill with water inside and ruin the preparation.
Let it cook over medium heat for 45 or 60 minutes.
I hope they prepare it and they like it as much as we do.
Any concerns do not hesitate to write us.