Vena will bring trust back to the market!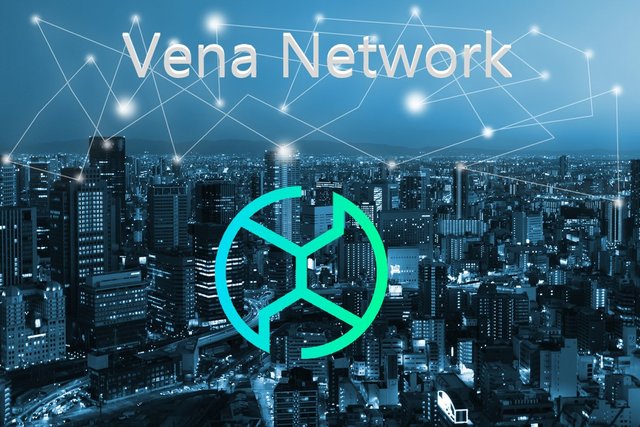 Hugest of the issues
People do not trust crypto and they are not going to invest it as often as before. They are loosing trust and it could make situation on the cryptocurrency market several times worse. Fortunately, we have Vena, which seems to be the only solution, which is capable of making market great once again. What is Vena and why is it so special? I am going to tell you a lot about it. 
To start off, you need to understand why there is no trust in crypto world. Several days ago I came across a thread on one of the popular forums, where people were discussing what do they trust the most: banks or crypto. Most of the respondents were completely sure that banks are more reliable and crypto is definitely not. This answers shocked me. I thought that our community truly believes in bright future of crypto, but it appeared that nobody is confident enough. 
In the same time, I cannot blame these people. Most of them came to the cryptocurrency market hoping that situation will become better in the nearest future, but market only becomes wider, not better and Vena is able to deal with it. What exactly do I mean? There is a growth in amount of projects, but there is no grow in quality of projects. I also was thinking that in future market will become more reliable, so there will be even more investors, but future is not as bright. 
It is all about control
Anonymity and absence of the governmental control was the main advantages of crypto at the beginning of its way. However, several years ago, it become cryptocurrency's biggest horror: thousands of fake projects and scammers and literally nobody to deal with them. 
Of course, nobody wants governmental control to get back, but it is obvious that certain kind of control is required. Vena offers completely new approach: decentralized governance. Yeah, you may heard a lot of such way of managing organizations, but there were no successful examples so far. 
So why I think that Vena will be successful in this way? Because Vena is not going to actively interfere users' activity and tell everybody what they should do. Vena will not take control over your operations and it will not tell you what exactly annual rate you should set for cryptocurrency loans, but it would help you to solve the possible disputes. 
Some of solutions offer you to have arbiters and it is not what most of people want to have. Vena have jurors, which solve disputes according to the terms, which were predetermined by the parties in the framework of smart contract. Other platforms will not give you such opportunity, because they have strict amount of rules and they follow them. Moreover, Vena jurors are always estimated, so they are interested in solving your dispute in the right way, while arbiters are usually does not care about result, because they know that there will be no penalty for them for the wrong resolution.
Website: http://vena.network/en
Whitepaper: http://whitepaper-en.vena.network/
Twitter: https://twitter.com/VenaProtocol
Facebook: https://www.facebook.com/Vena-Network-207271413455484/
Telegram - https://t.me/vena_network
Author: https://bitcointalk.org/index.php?action=profile;u=1432305 
Author ЕТН: 0x388DAE361c43Bf8Bd02689D8139f7BDe6EB111F2