With transactions data open on a public ledger, many users don't feel comfortable seeing their spendings traceable or rather visible on the blockchain. Blockchain was meant to give control to the people, creating a private based financial ecosystem. Confidential spending and anonymity was the main aim of blockchain. Seeing that transaction can actually be traced on the public ledger made it look same as fiat, until the introduction of privacy-focused coins. Many of these privacy-focused coins were invented, but none could actually achieve a 70% success of purpose. This led to the veil-project introducing the veil coin.
VEIL COIN
Built on the zerocoin protocol with a privacy that is always on;at no time on the network can transactions be traceable,

a smaller sized transaction data triggered by the bulletproof protocol, a dandellion protocol to hide sender's ip address to further obfuscate transactions and a bitcoin core security protocol integrated with advanced features for robust network security.
Veil security is further boosted with a 24 word Mnemonic phrase for wallet recovery and importation.
May I also tell you that veil was launched into the market without any form of fundraising programs unlike several other projects in the industry. This project was financed by a dedicated team hoping to bring solutions to privacy-focused transactions.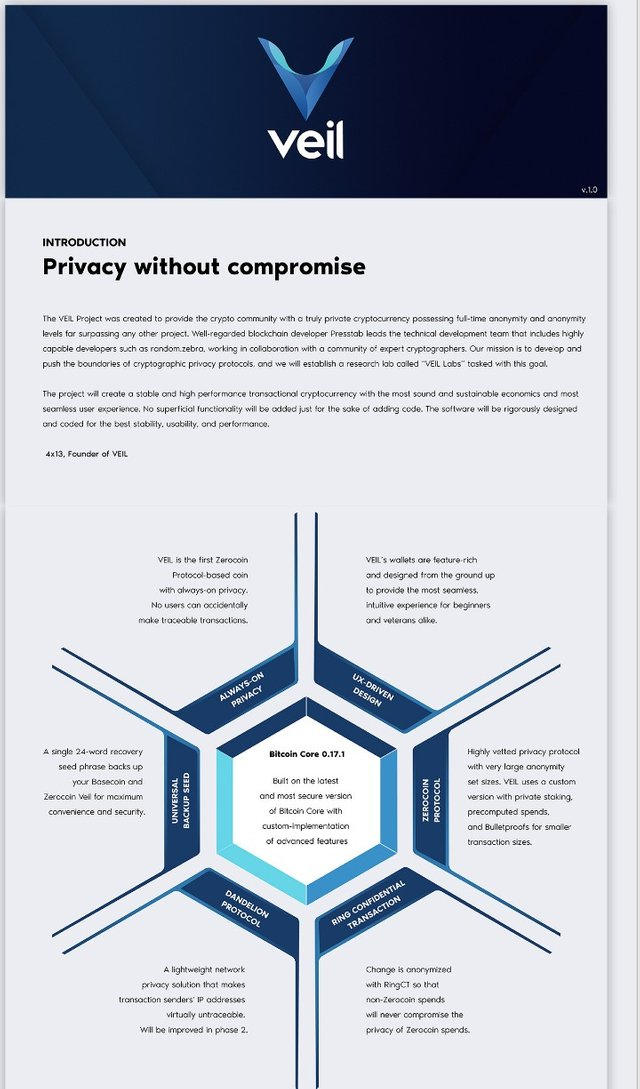 This is actually different from normal market practices where we see projects with little or no MVP raising funds through ico, ieo for projects that have no long term goals and sustainability plans. Veil team had a passion, they saw a problem that needs robust solutions and decided to solve that at personal costs.
Already listed on cmc with a circulating supply of about 17.8 million and a maximum supply of 300 million coins, veil can be traded on some exchanges like vinex, stex and couple of others(check cmc/veil to see exchanges). Veil seems to need improvements on wallet systems, faster transactions but no problem, trust veil lab to the rescue.
VEIL LAB
Veil lab is the research and development backbone of the veil project. Saddled with the responsibility of finding solutions and making improvements to present and future problems of the coin and project. Veil understands the need for constant development and improvement, reason for the creation of the veil lab. Many projects died for inability to cope with recent market shifts, change of sentiments and ideas, and with no plans or structure to restrategize and adjust to current market demand and scenarios. Veil project has all that covered by strategically creating the veil lab for constant research.
Veil also

created a double earning pattern when integrating the proof of stake and proof of work algorithm.


Users can earn through mining and staking, remember it all happens in private manner.
Veil with an ambitious roadmap is leaving no stone unturned to achieving all the set goals. The privacy-niche needs immediate and steady revampment, veil is working hard and in schedule to achieve that.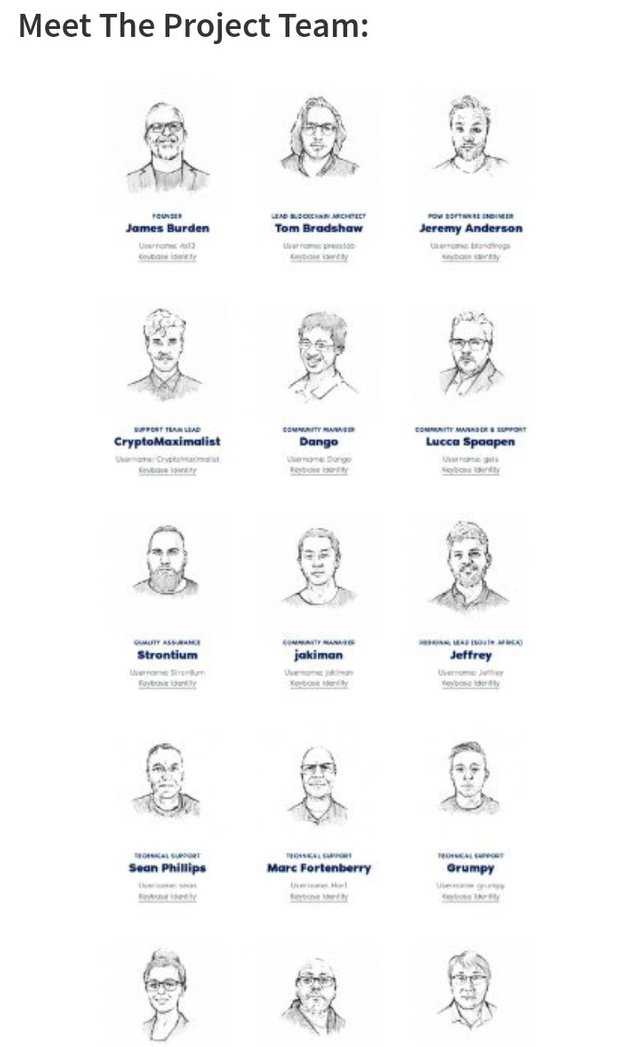 IN CONCLUSION
While other privacy-focused projects stands a risk of exposing users to some compromise, veil is working tirelessly to offer an always on privacy-focused technologies that will proffer long lasting solutions to anonymous and confidential transactions. Upon completion of the roadmap, trust you will never worry about making public access transactions.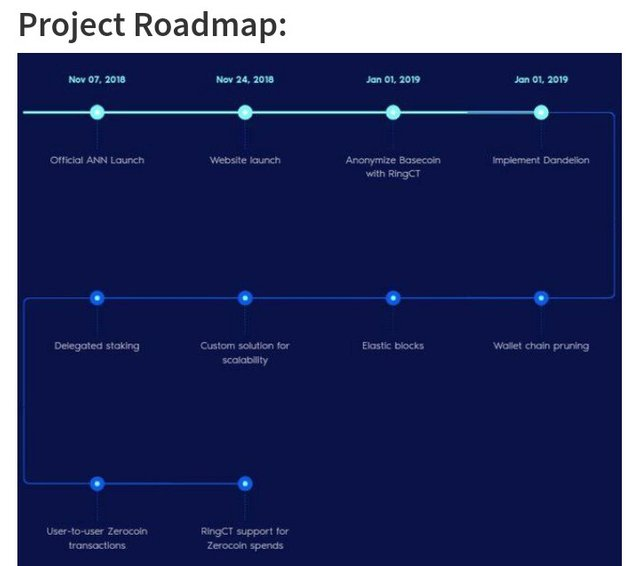 The idea of combining a state of the art privacy technologies with sustainability, veil is going to stand out and be a defacto coin for private spendings.
website : https://veil-project.com/
reddit : https://www.reddit.com/r/veil
telegram : https://t.me/VEILProject
linkedin : https://www.linkedin.com/company/project-veil/
ann thread : https://bitcointalk.org/index.php?topic=5065331.0
discord : https://discord.veil-project.com/
Author's Bitcointalk username : Tccrypto
profile: https://bitcointalk.org/index.php?action=profile;u=2156941;sa=account
Veil address : bv1q84jtcqgzgusrpu7nct6tvwp0n90llcyqlmrh7d