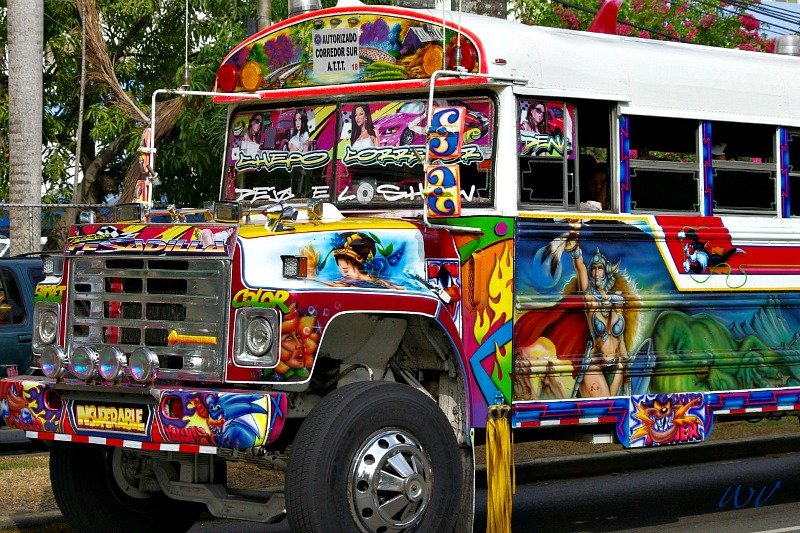 The "Diablo Rojo" buses can be found throughout the country of Panama. Each bus is colorfully, decorated to represent a specific theme. Some are even outfitted with elaborate lighting systems for party buses at night. You could spend a lot of time photography these fun buses, as they are all very, cleverly painted, the artwork outstanding.
Thank you to @juliank for creating this #vehiclephotography contest for all of us to enjoy.
Photo taken with Pentax K-x f/8 1/640 sec In Panama
Until next time, this is Sunscape...

Sun. Scape. Ing your day