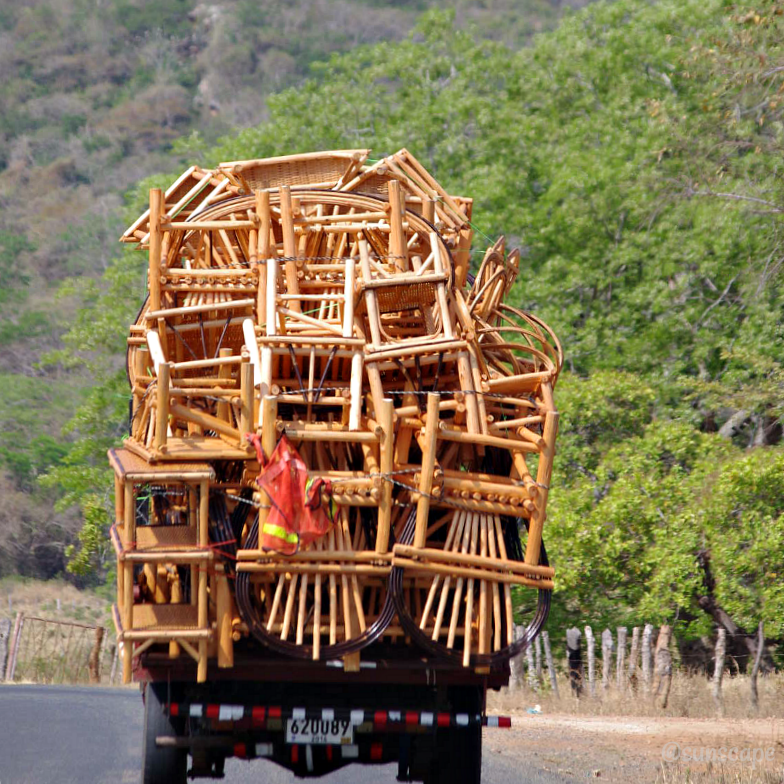 When traveling behind a vehicle on a mountain road in Panama, wondering with amazement how that load could stay intact. Oh my!
Thank you to @juliank for creating this #vehiclephotography contest for all of us to enjoy.

Camera: Pentax K-x 300 mm lens Settings: ISO 400 f/7.1 Location: Panama
Until next time, this is Sunscape...

Sun. Scape. Ing your day