Another tiring, but productive day, at the office where all I did was to catch up on the things I need to accomplish. My mind was set like a robot and I need to manage it with a big smile on my face for a positive vibe.😊
Good thing that despite all the pressure that I need to face, I still handle it with a chill attitude. Ever wonder how I put humor in a normal busy day? I just roll my eyes at the things that surround me, as if I am looking for something interesting that will pull my eyes to have a closer look at it. Well, I usually do this even outside the office. When I feel that magnetic pull, I just took out the phone from my pocket and shoot.
Today, I want to share with you my happy pill for the day, a bicycle flower holder. It is situated right in front of me, at the top of the table in our marketing area.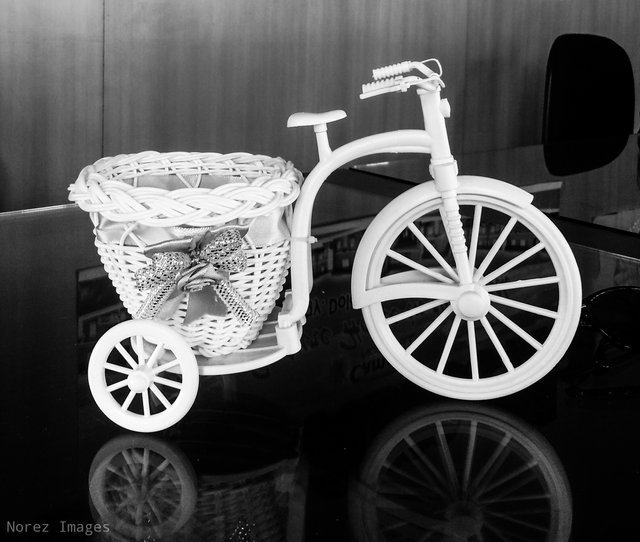 Ever wonder why I turned it into black in white? Because it looks more interesting. That way, I am able to exercise my imagination about the color of the flower I need to place on the next day.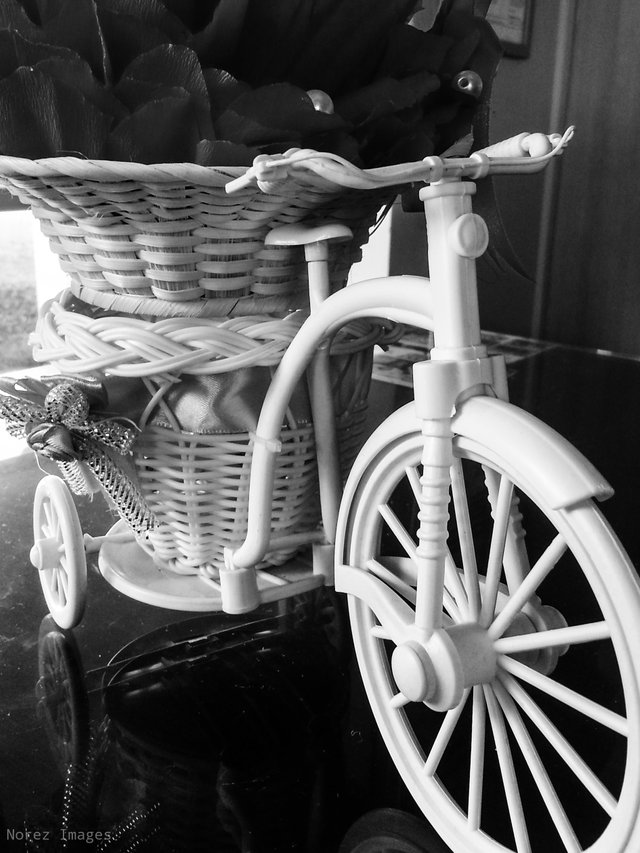 ---
All the photos were taken with Samsung Galaxy Note and my centry for #vehiclephotography by @juliank.😊
My Daily Photos 📷
© 2018 Norez Images