I've never flown Virgin. Mainly because the majority of their routes are Westbound to the US and I generally fly Eastbound to Asia.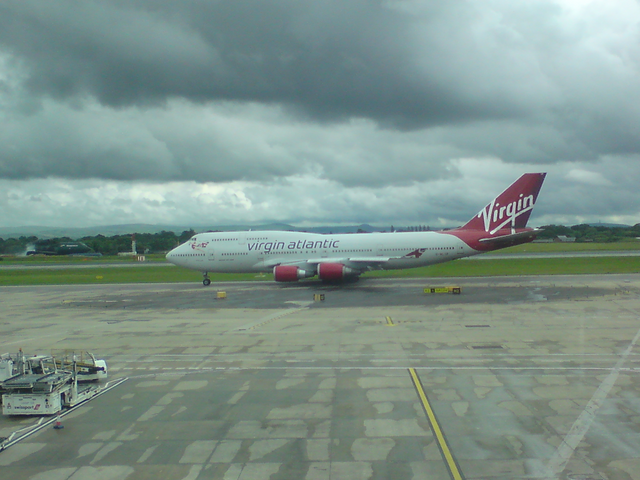 I was about to board an Air France to Paris CDG then onto Hong Kong when this Virgin 747-400 taxied past.
When I departed a couple of hours later, it was still a bit blustery but still a fairly smooth flight.
Just because I can, I will post the picture of my Air France A320 too....
The sky is amazing but probably looks darker than it is due to me taking the photos through the glass of the terminal.