When I disembarked from the cruise ship in the Bahamas, there were two ships anchored side by side that were very interesting. I stopped to take several pictures because of the colors of the ropes and because of the writing on the ships.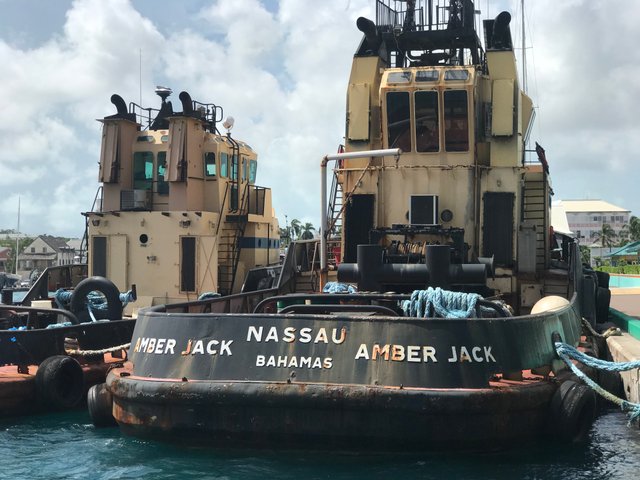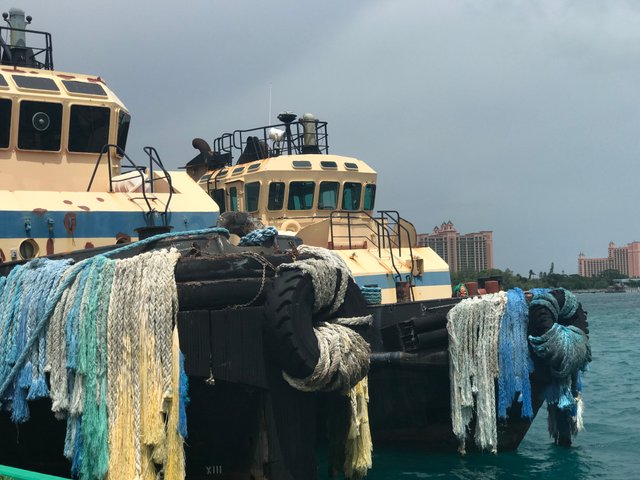 I could not figure out the purpose of the colored ropes on the ships. They appear to be made of nylon or some type of synthetic material.
In any regard, I thought that looked interesting because of their age, coloration and location.