Bookmark Sunday: Vegan Pub Fare
The Amazing Dirk Galaxy and I often talk about the food shack we'd like to own. He wants a taco stand with home brewed beer and outdoor weight gym attached. I want a place where we only make one or two items each day based on what's in the garden. You get what you get.
It's our retirement plan. We'll get there one day.
In the meantime, Happy Bookmark Sunday! Here are a few of my favourite recipes for a guilty vegan treat.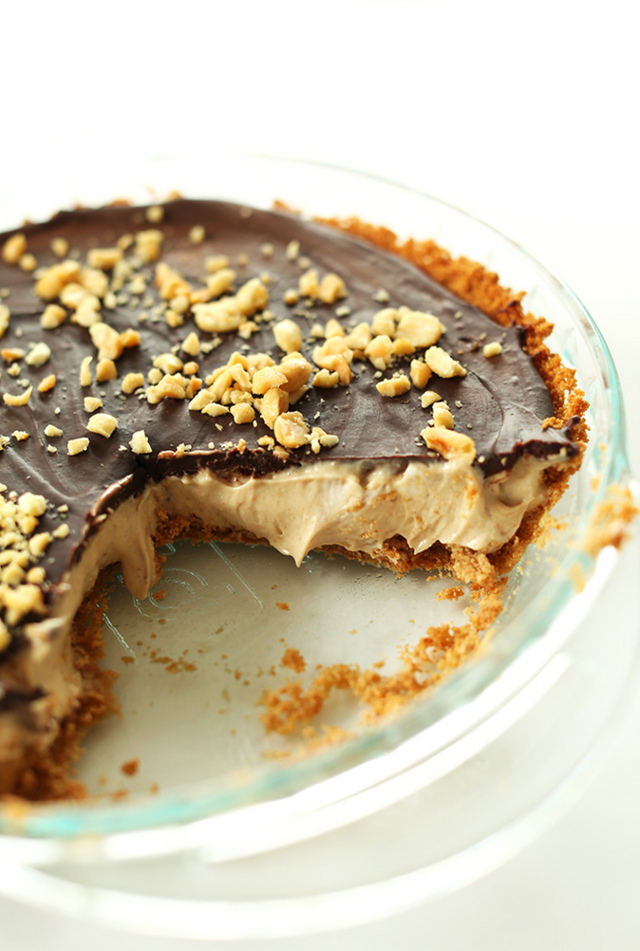 Minimalist Baker's Vegan Peanut Butter Cup Pie
Sambal Oelek Seitan Wings
Need I say more? These are sooo good. I hate to say it, but they are very meatlike and even greasy.
Oven-Fried Pickles
Who knew that these were so easy? And yummy. Mmmm - pickles. Bonus points if you make your own dills! Super bonus points if they are lactofermented!
Homemade Dumplings With Peanut Chili Sauce
Not pub fare, you say? Bosh. (Bosh is an underrated word, I think. Wait - is it a word or did I make it up?)
Chickpea Chorizo Tostadas with Avocado Crema
Make fun of this, if you must, but I love a good sausage. Especially a spicy chorizo. This recipe uses chickpeas to create a satisfying alternative although - nevermind, I'll keep it clean. : )
Peanut Butter Cup Pie
As @artemislives says - Oh. My. Buddha. Drool.
Hope there's a treat here to scratch your particular itch. If you make any of these, let us know how it goes.
Do you have a vegan junk food recipe?
Will you share it? Pretty please?