Awhile back I took some would be trash, the ends of raddish, carrots, garlic and onion. And placed them in water, and within a few days the raddish formed leaves. Other changes occurred shortly after.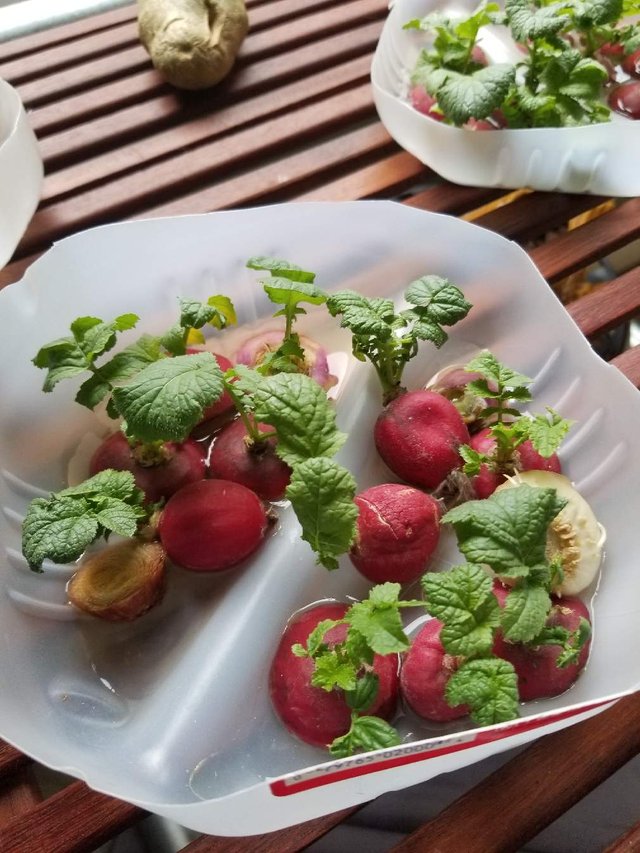 I may need to place them in the dirt like was commented in the last post. As the cut raddish are not forming roots. Along with the cut radishes I had a couple undersized ones not worth cutting to me. So I placed whole raddish in water and they indeed formed roots.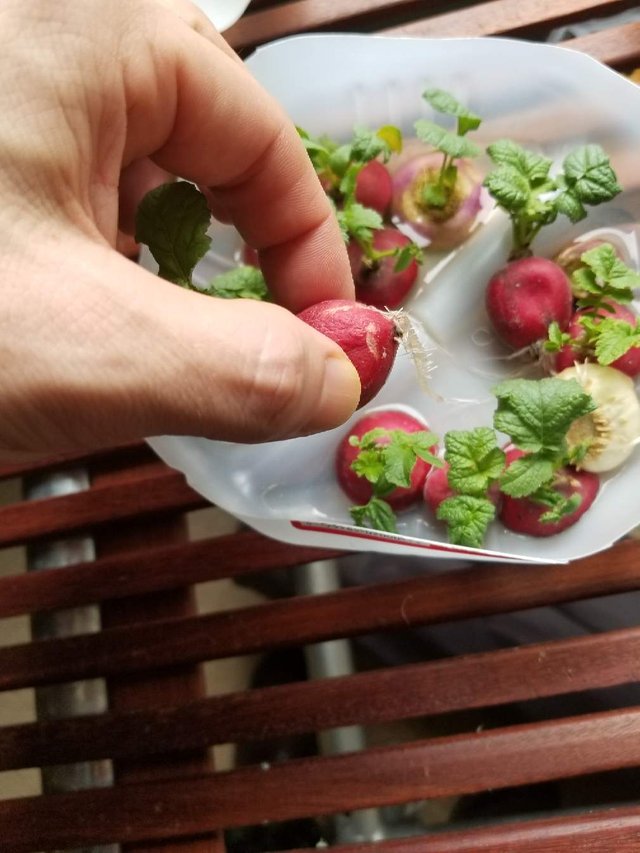 The roots have formed quickly and I find them consuming alot of water at the moment. I may need to save little whole radishes to get roots.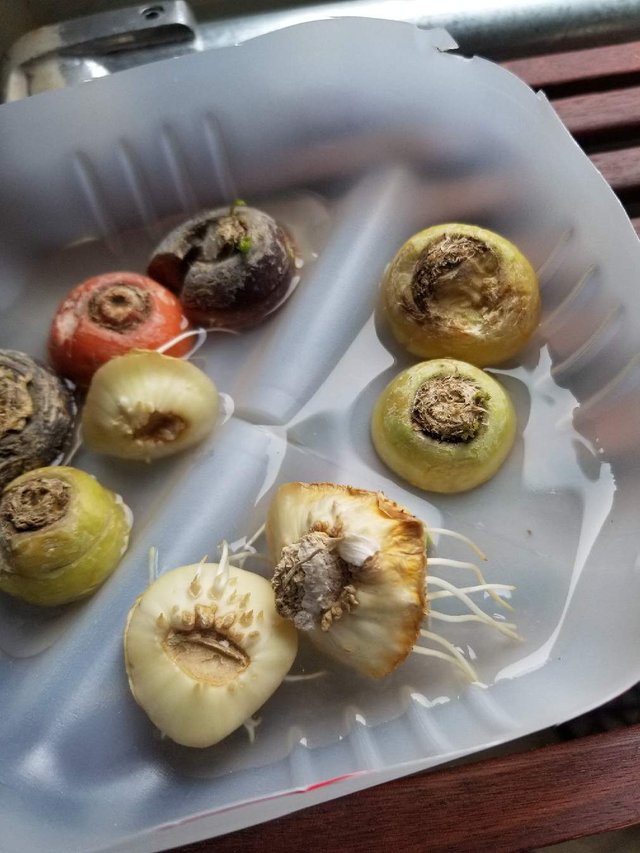 Garlic formed roots right away. I think its ready to go under the ground soon. I like its little roots.. look like tentacles.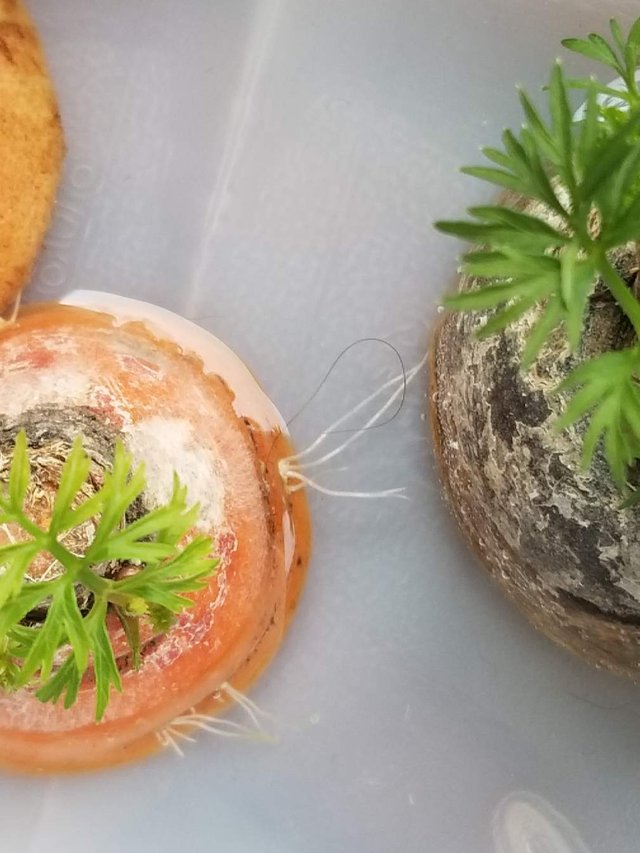 The carrots I was worried, as I saw no growth for weeks. And then little buds showed up and little roots popped out the side.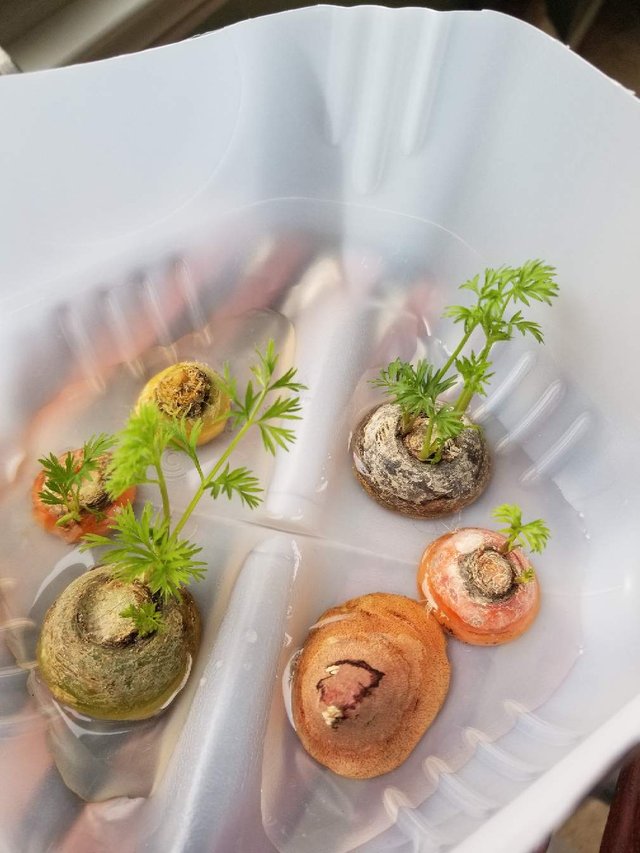 I placed a sweet potato cutting in the water, hope it will grow roots too. But glad to see leaves coming out of the carrot cuttings. With their roots and leaves I have high hopes for their survival outside once our frost is over for the year.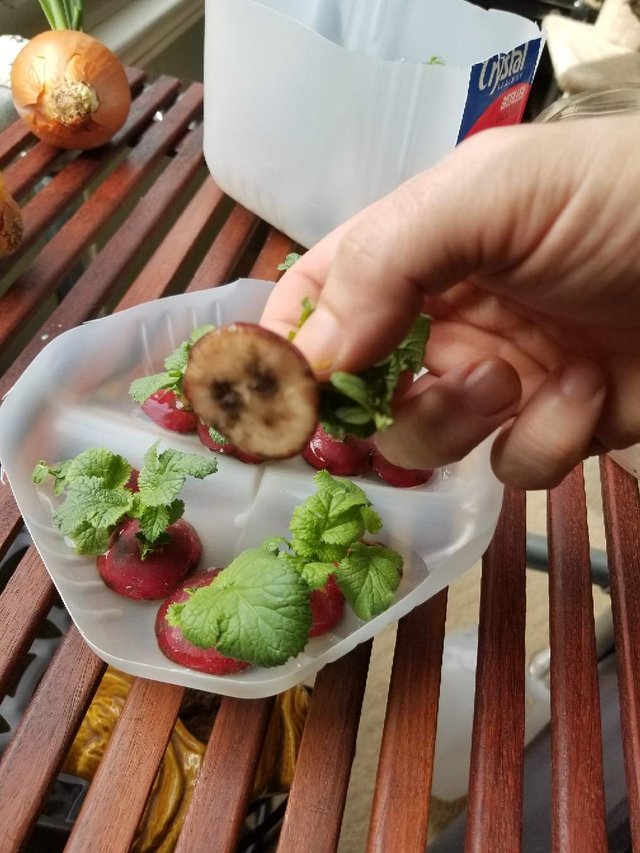 Not sure if anything else is going to happen to the cut radishes, they are forming black spots on the bottom which I dont think is a good sign. Though at least they all formed leaves..maybe I can eat them, the little leaves that is. Though I do not know if they are toxic. I just hope they grow roots too. But maybe whole radishes are needed.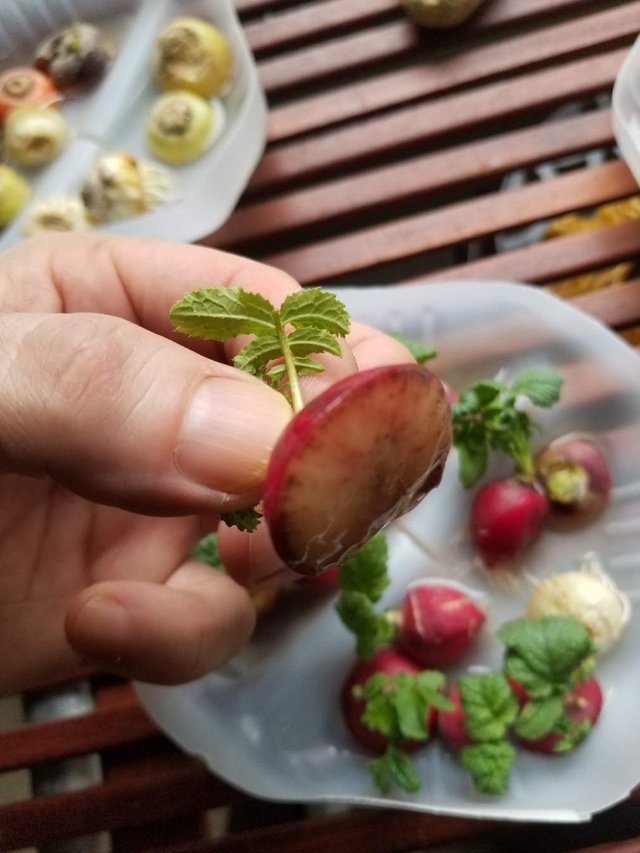 It's been fun none the less, cool to see how the root vegetables are still alive. Long after being picked from the farms.
#plants #nature #life #photography #smartphonephotography #macrophotography
Posted using Partiko Android