This gourd is harvested today from my garden .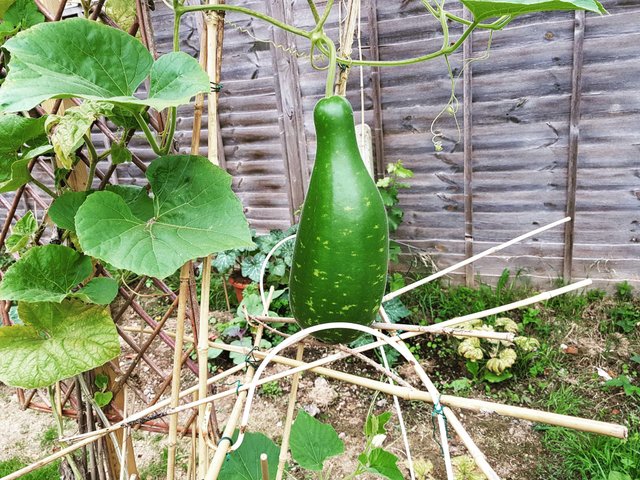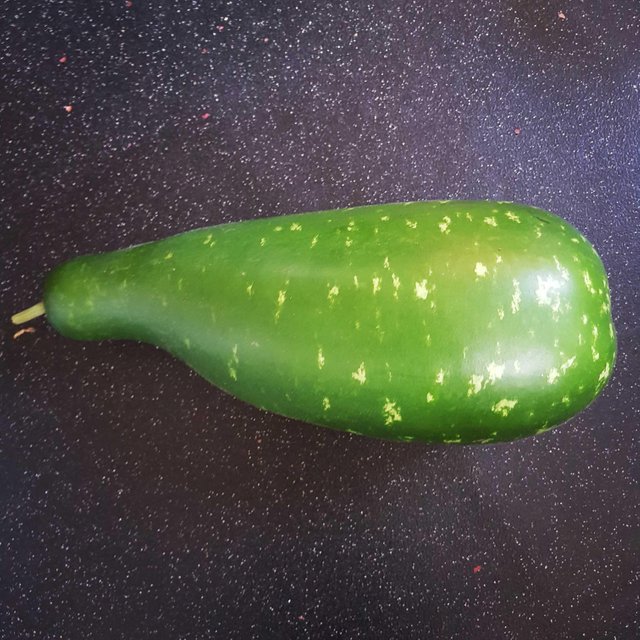 Cucurbita (Latin for gourd) is a genus of herbaceous vines in the gourd family, Cucurbitaceae, also known as cucurbits, native to the Andes and Mesoamerica. Five species are grown worldwide for their edible fruit, variously known as squash, pumpkin, or gourd depending on species, variety, and local parlance,[a] and for their seeds. Other kinds of gourd, also called bottle-gourds, are native to Africa and belong to the genus Lagenaria, which is in the same family and subfamily as Cucurbita but in a different tribe. These other gourds are used as utensils or vessels, and their young fruits are eaten much like those of Cucurbita species
Source:
https://www.google.co.uk/url?sa=t&source=web&rct=j&url=https://en.m.wikipedia.org/wiki/Cucurbita&ved=2ahUKEwjasIDUy5ndAhXKAsAKHR7uASkQFjAYegQIAhAB&usg=AOvVaw1_kNcgOerOJC_0GdkSfdjY
It has amazing benefits, it's usually use as a vegetables in our country and others countries but it has lot's of benefits , have a look this video, from YouTube .