Hey Steemians,
what do you know about natural healing? Like in the very old traditional medicines, plants, roots, leaves, berries ecc. is used to heal. Most plants are so strong, that they are not only preventing diseases, but also protect the healthly cells and therefore your entire body system. And the best thing is: There are NO harmful secondary effects. Its a win win situation as you save the earth, take less rugs, it is sustainable and provides you with positive energy.
If you remember if you were you, medicine was always bitter. But bitter is ok. If you remember it tasted terrible, than I have to mention: Healthy CAN be delicious and it IS!!!!
Here's what I share with you today: GOLDEN PLANT MILK.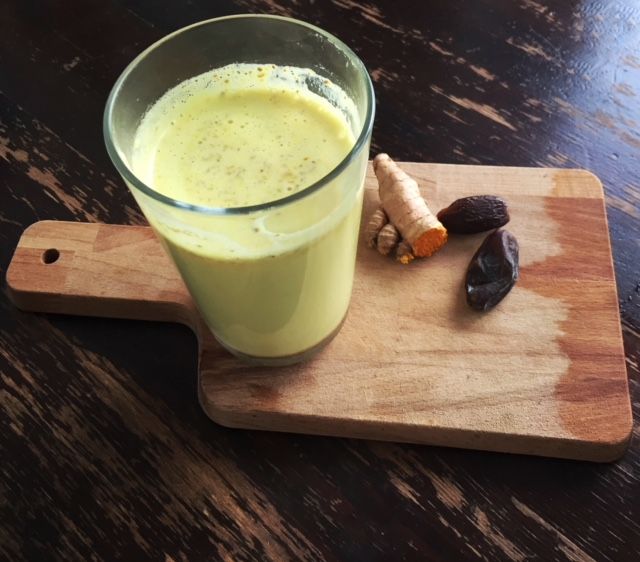 1 BIG Glass
300ml Coconut - Almond Milk (or any other plant milk)
1 tsp. Coconut Oil
1cm Curcuma/ Tumeric Root (fresh grated, raw, organic with the skin)
2 Dates
1 sp. Maple Syrup
1 pinch Pepper (fresh, organic)
How to do the best "drink" ever in less than 5min :)
warm up the milk - please do not heat it up, nor boil it - and add all the ingredients at once.
Use the blender till everything is liquidated. And thats it.
Enjoy it warm whilst taking yourself a timeout.