I am back - with this delicious pancake recipe! GF!
Hi lovelies! Long time not seen. I have had a looong pause from Steemit but decided to come back again. Funny fact is that I stopped blogging on Steemit shortly before we moved to Spain, and now we are moving away from Spain in 2 weeks, and I start blogging again. Why is that? I dont know. But I definitely needed a pause;)
Many things happened in the last few months, the most exciting thing that happened is that I got pregnant again! Now I am already in week 25 and really enjoy this stage.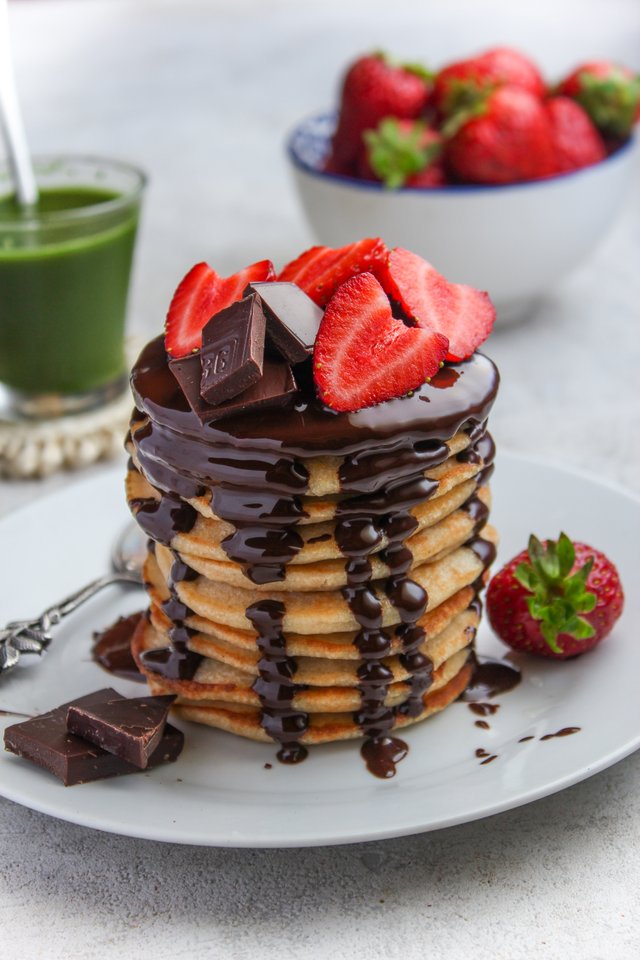 But for now let's keep it short, I am here to share a new recipe with you, this vegan gluten-free coconut cinnamon pancake recipe is worth trying out!!
Recipe:
COCONUT-CINNAMON PANCAKES
Ingredients (makes about 20 pancakes)
1 ripe banana
3 tbsp coconut flour
2-3 tbsp coconut blossom sugar
1 tbsp coconut oil
1 tbsp flaxseed
1 cup rice flour or any other gluten-free flour
1/3 cup corn starch
1 1/2 cup plant-based milk or water
1 tsp baking powder
1 tsp cinnamon
How to:
Blend all ingredients until smooth and fry on low heat on both sides until golden.
About 1 tbsp batter for each pancake.
Top with melted dark chocolate and a lot of strawberries.
Enjoy warm!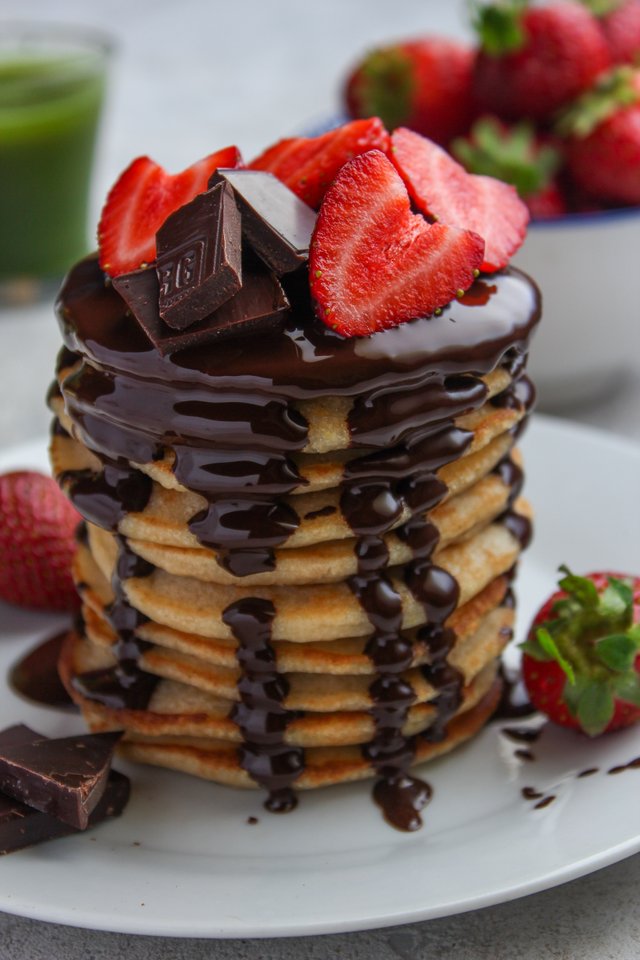 Hope you enjoy!! Happy Sunday!
I am a proud member of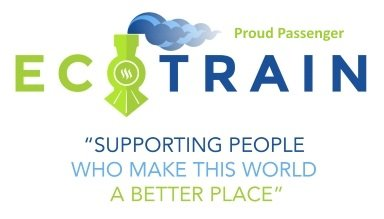 Cant get enough? You can alo find me here:
Thank you all! ❤
I want to inspire you to live your dreams, eat delicious, wholesome, nourishing, healthy food, and keep a creative mind. We all can do that, now!❤
Health starts inside our mind.
All content and images are mine and original. If you want to share my work, you are welcome. Just remember to tag me.
I use a Canon EOS 600 D for all my pictures.