AUTUMN PANCAKES -Perfect for some cozy mornings - Gluten Free recipe - Sugar free as well
Hi darlings, and happy Sunday! I hope you all have had an amazing weekend! Thank you for all your kind comments under my 10 random facts post, I am happy to share more about myself that I rarely share otherwise! We are now back in Vienna, after a 3 days drive back from Spain to Austria, and everything went well. We had beautiful Airbnb´s for the 2 nights, and its a beautiful drive through Spain, France, Schweiz, Germany, and Austria!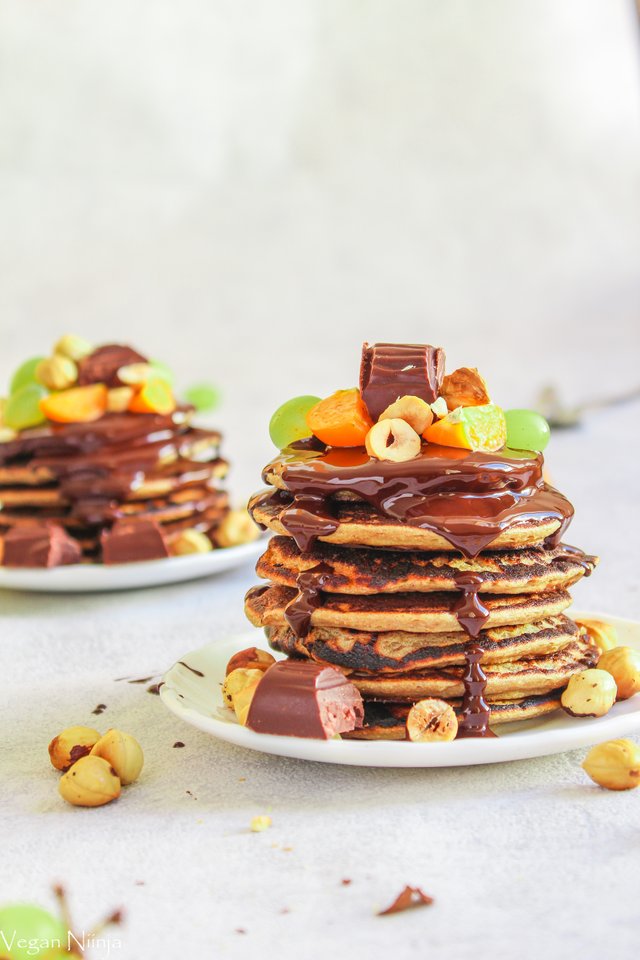 Today back home I was happy to have my own kitchen, that's the only thing I really like here, so I made some pancakes and finally could take some new pictures! And of course, I have a new delicious recipe for you! I really loved these pancakes with the sweet taste of apple, banana, and raisins, if you have the chance to try them, enjoy!! I am sure I will make them very soon again! Yumm;)
My pancakes today are:
gluten free
sugar-free!
sweet
with autumn vibes
made with love!
extra points: this recipe makes a lot of pancakes! Enough for 3-4 people:)
Sweet Autumn Pancakes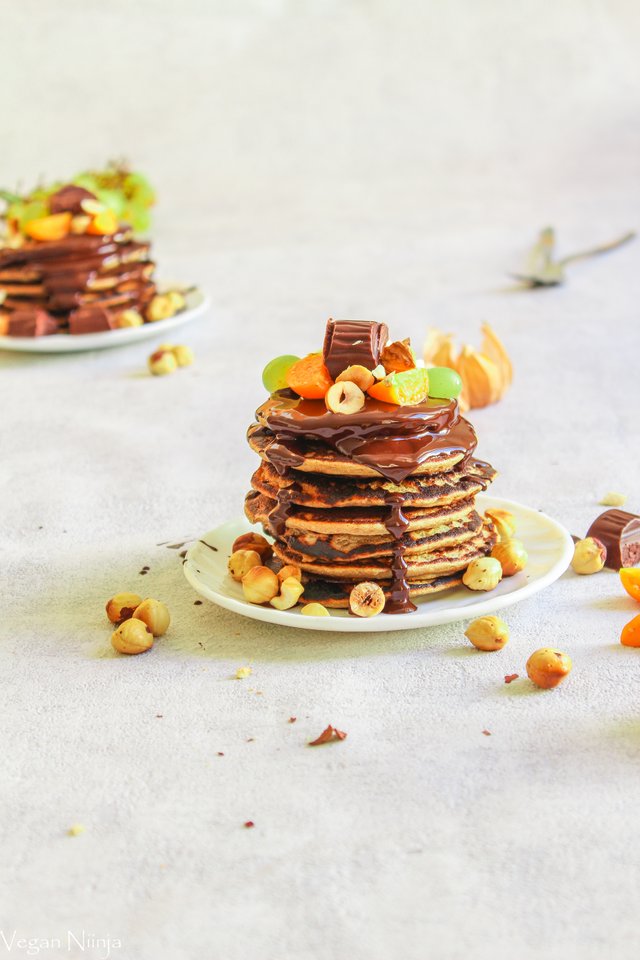 Recipe
Ingredients:
1 cup rolled oats, * 1 1/2 cup plantbased milk (I prefer homemade almond milk ),
1 ripe banana,
1/2 apple,
1 handful raisins,
3-4 tbsp cornstarch or any other gluten-free flour of choice,
2 tsp baking powder + splash of apple vinegar (mix in a separate bowl and let it react for 5 min before adding it to the batter.)
How to:
Blend the ingredients in a blender until smooth, when needed add a little more flour/rolled oats to make the batter thicker.
Let it sit for 5-10 minutes.
Cook your pancakes on medium heat with a little coconut oil.
Serve with melted chocolate, roasted hazelnuts, banana, physalis, and grapes! 😋
Enjoy!🤗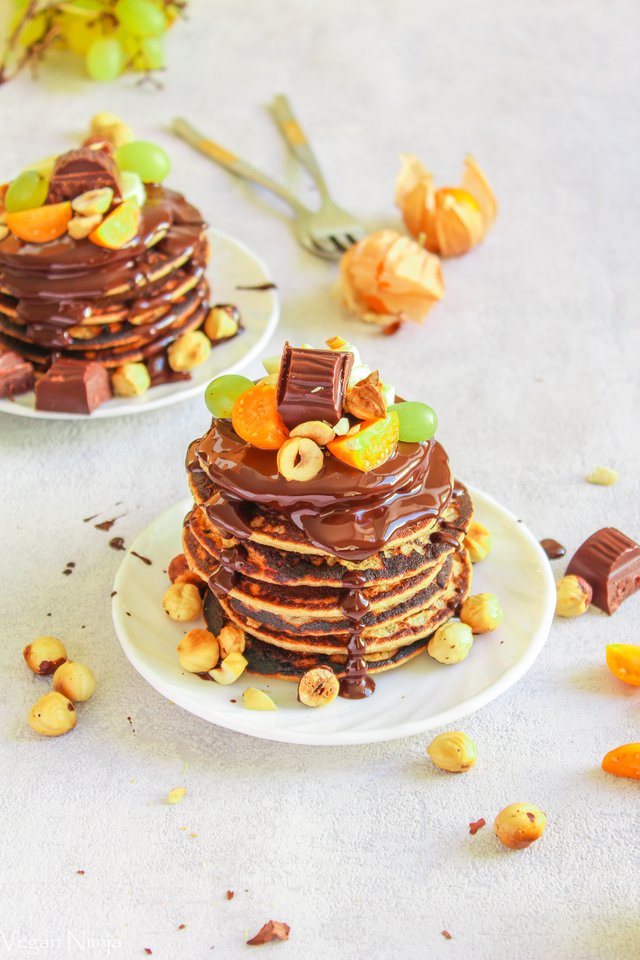 Sending you all many love vibes tonight!!
xxxx
---
Cant get enough? You can alo find me here:
Thank you all! ❤
I want to inspire you to live your dreams, eat delicious, wholesome, nourishing, healthy food, and keep a creative mind. We all can do that, now!❤
Health starts inside our mind.
All content and images are mine and original. If you want to share my work, you are welcome. Just remember to tag me.
I use a Canon EOS 600 D for all my pictures.