WARNING: THIS VIDEO IS NSFW


Carmen Carangi (@chickencaam) and his sister were off just having a meal together when the stumbled upon two Vegan activists (if you could even still call them that) who had recently embezzled close to $20,000.00 from the Group known as Liberation Philadelphia
---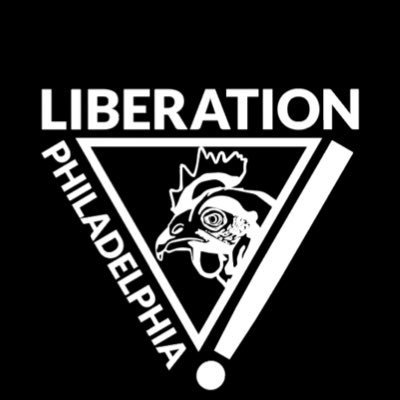 ---
They also self-admittedly deleted every social media account, chatroom, and Internet tool that Lib Philly used to organize their activism events in Philadelphia. This was sabotage to the highest level. Carmen and @PatrickALeach had being doing a lot of media coverage and tech support for the group, and got to watch the whole situation as it unfolded from behind the scenes.


Needles to say, Carmen was pretty pissed off about the whole thing, and when fate gave him the chance to speak his mind to the thieves he couldn't pass it up. The State of Anarchy has the whole story as well as @chickencaam's testimony of the wild encounter.
Enjoy the Political Incorrectness!
---
---

Instagram: @thestateofanarchy
Website: http://thestateofanarchy.com/
YouTube: http://bit.ly/TheStateofAnarchy
Statebook: http://bit.ly/TheBookofAnarchy
Steemit: @SonnyMazzone @chickencaam @PatrickALeach


Bitcoin: 17w77NVmtTxj78d1Dnx3vh5FjwHvzpkts8
Bitcoin Cash: qzvxljvm82hywnrsdv6vqd9m2zjj207y65fc04f2w5
Binance: 0x49e06218d5D05923F0e442265cD2A419D4d17C4D
Dash: XqVzxHF6wi1F9uA8vc8hhWZFyqLgjZCbH7
Ethereum: 0x49e06218d5D05923F0e442265cD2A419D4d17C4D
Lisk: 13974177123382109591L
Ark: ALVqR9qiEwRbHBcZ7kuw5Xwqqzd4nXSMDc
Monero: 458xXh879UPVHNjDmShgPXPtHbYdCVBSE5L5kZ1CnJYuMGLNqZiGPqB9XDSms5RqVBjHNfgxMfo6d6oNjFYKEG1iA7UmRp3