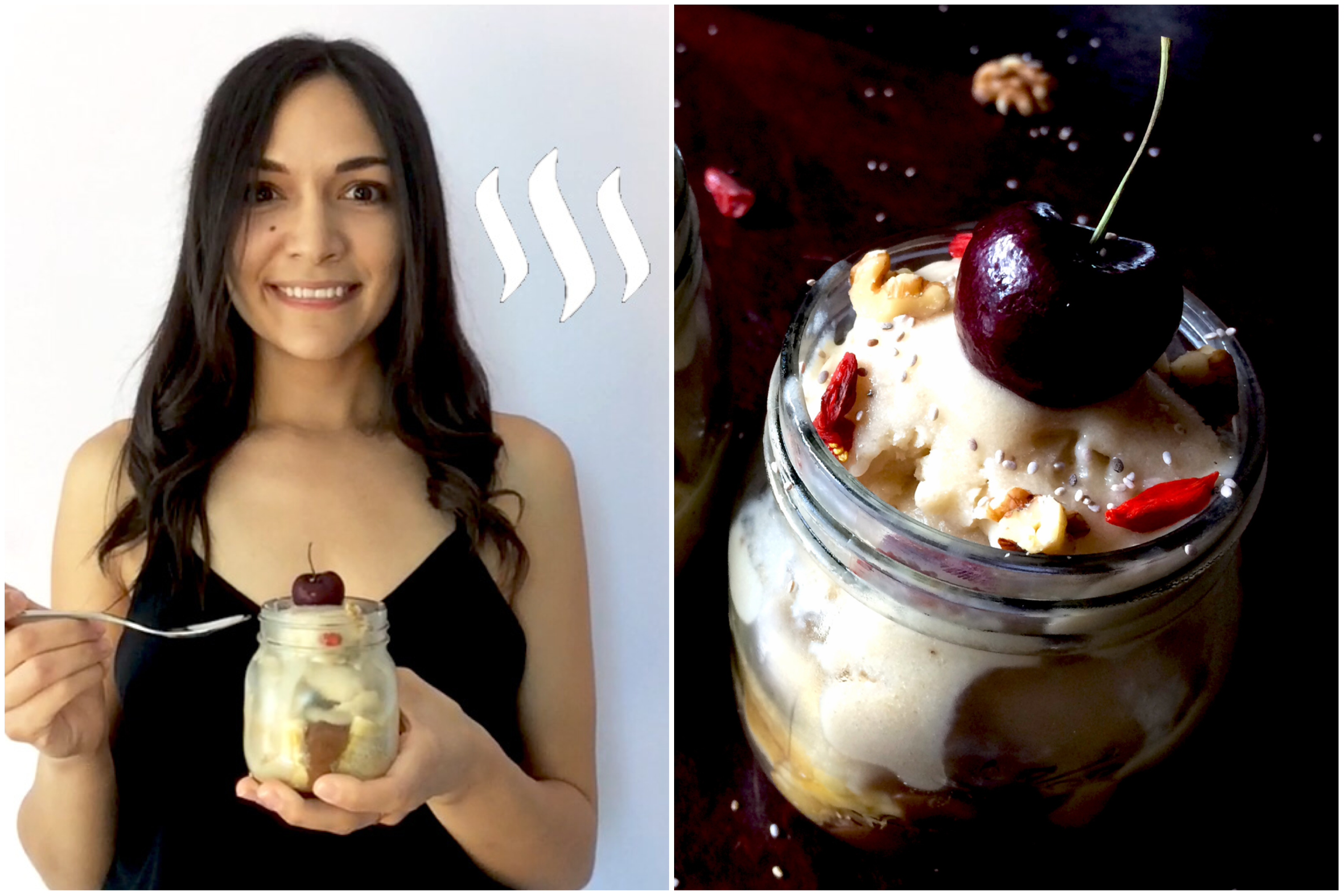 How do you make a banana split healthy? Take some banana slices, then layer on some avocado pudding, then top it with nice cream, goji berries, chia seeds, walnuts, and of course a cherry on top. And there's no added sugar, but it still tastes like a delicious sweet treat, without all the guilt.
What is nice cream?
Nice cream is essentially natural ice cream made with frozen bananas, and a bit of added liquid. It's usually dairy-free and vegan, and it's like homemade ice cream. When combined in a blender or food processor the result is something that tastes very much like regular store-bought ice cream but without all of the processed sugar and chemical additives.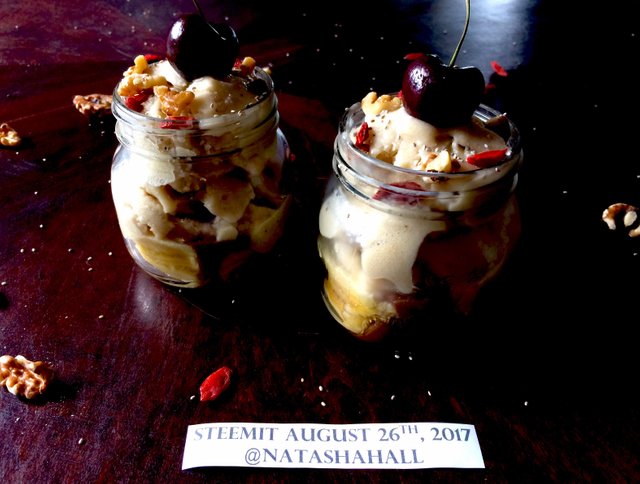 Why would a banana split be nutritious for a baby?
The theme of this week's culinary challenge is natural baby food. So I thought this would be the perfect guilt-free sweet treat for the occasion that would be appetizing for parents and suitable for a baby to eat. I used dates to sweeten the avocado pudding, and ripe bananas to sweeten the nice cream. This treat is soft and easy for babies to consume, and it's loaded with superfoods like goji berries, chia seeds, avocado, cocoa, coconut milk, and of course bananas. It would be the perfect snack in between meals and a great way to get some fruits and nutrients into your child's diet.
Health benefits of bananas
For starters, as most of you probably know, bananas are loaded with potassium, which is essential in preventing dehydration, improves bone health and muscle tissue growth, stabilizes blood sugar levels and normalizes brain function and prevents strokes. Bananas also have an array of essential vitamins, minerals and potent antioxidants like vitamin C, B6, and magnesium. Moreover, they have been shown to improve heart health and kidney health, assist with weight loss, and improve digestion.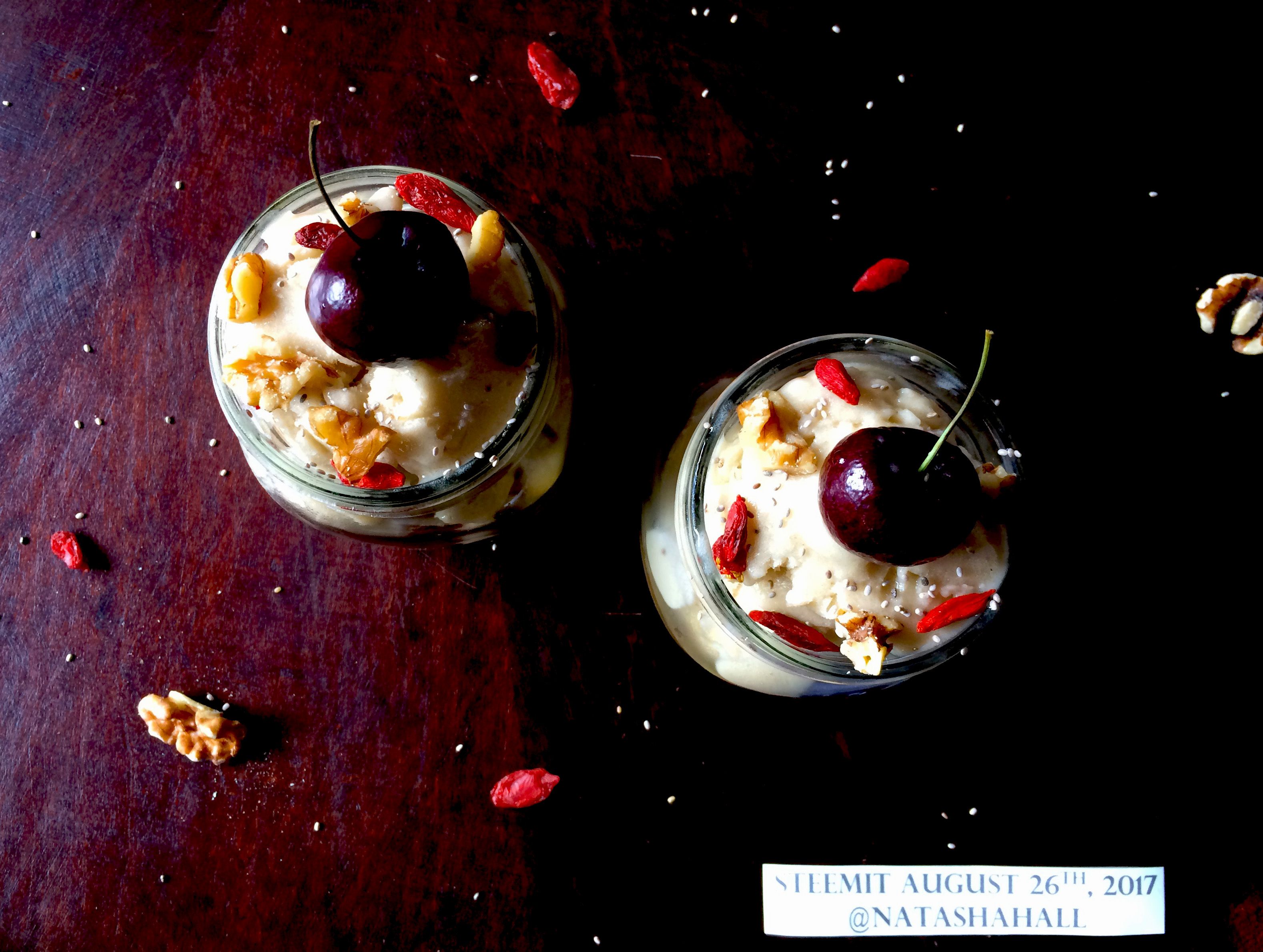 Health benefits of goji berries
Gogi berries are a great natural source of calcium, vitamin C and iron. They're said to be one of the healthiest dry fruits out there and have been used in Chinese medicine for over 2,000 years. They're loaded with antioxidants and other nutrients which assist with digestive health, improve immune function, promote healthy skin, improve heart health and help boost energy levels. Goji berries have even been used as a natural treatment for diabetes and cancer.
I have to admit this was my first time trying goji berries, and at first I was a little surprised by their taste. But once I had eaten them a few times, I noticed a marked increase in my energy and just a general good feeling physically. So clearly these nutrients were doing good things for my body. And now I can't get enough of them.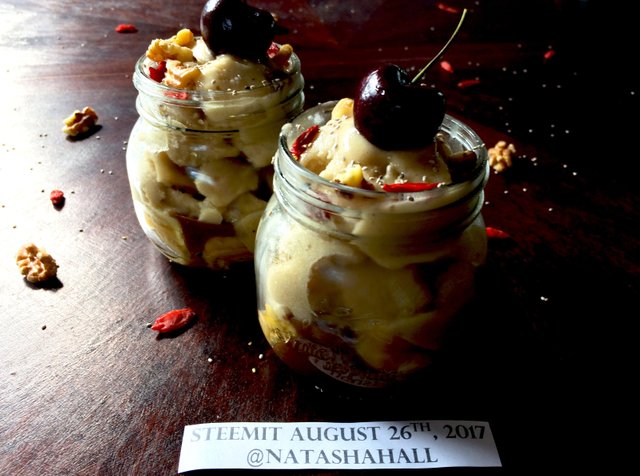 Here's how I did it
Ingredients
CHOCOALTE AVOCADO PUDDING
15 pitted sayer dates
1 very ripe organic banana
1/2 avocado
1 tbsp unsweetened organic cocoa powder
NICE CREAM
4 very ripe organic bananas
1 tbsp organic coconut milk
TOPPINGS
1 organic banana
cherries
organic walnuts, chopped
organic gogi berries
organic chia seeds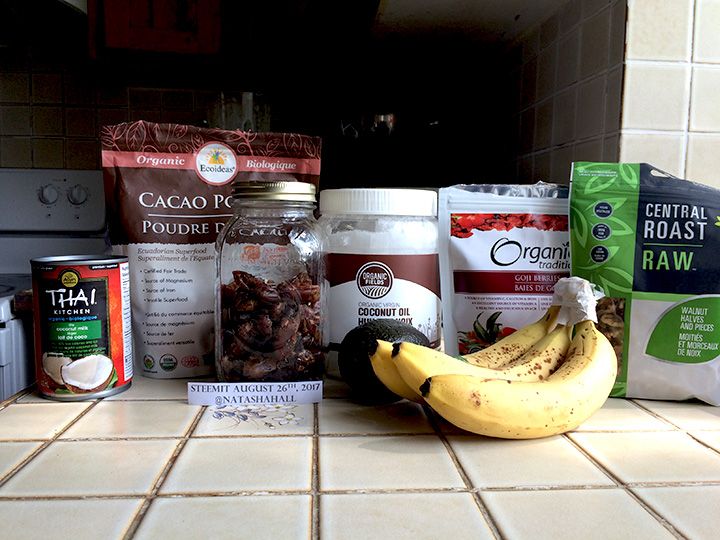 Directions
For the nice cream, the first thing you'll need to do is peal and break up your banana into chunks and then place in a zip lock bag or other container in the freezer overnight. Then take your frozen banana chunks and gradually add them into your blender with a bit of coconut milk. Do this bit by bit until all of your banana and coconut milk are well combined, and you get what looks like a soft serve ice cream. You want to add as little liquid as possible (maybe even less than a tbsp), but just enough to get it blending.
Then pour your nice cream into a container and freeze for 2 hours. (In order to get it to the right temperature for a baby, the banana nice cream should be left out for about 10 minutes to let it soften up when serving. You may also want to leave out the walnuts for your baby's banana split, in case this is too hard for them to chew.)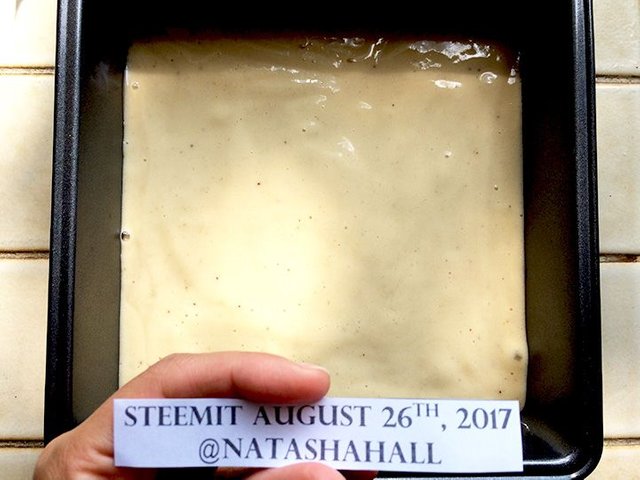 While your nice cream is in the freezer, you're going to prepare your chocolate avocado pudding. Place your dates in a pot with 1/2 cup of water and cover and boil for 5 minutes. Then let cool for 5 minutes. Next place your dates and their liquid in a blender and blend until a smooth paste has formed. Then add your avocado, banana, cocoa powder and milk to the blender and blend until smooth. The result will look something like: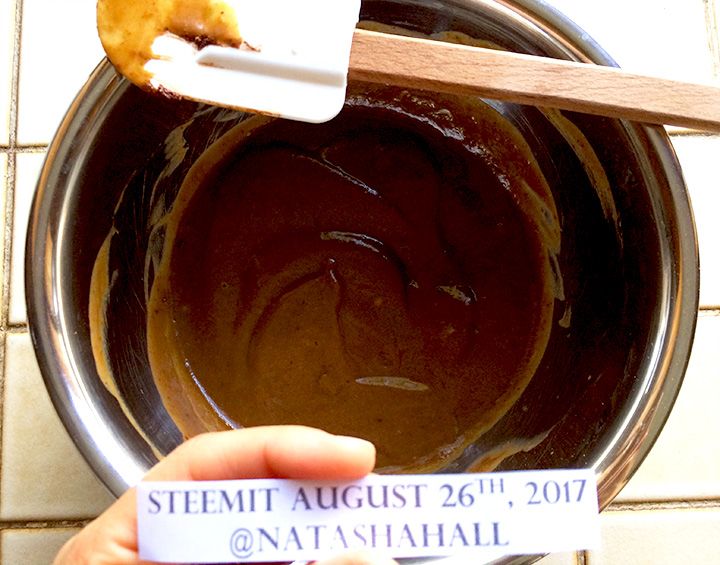 Next I placed some banana slices, the chocolate avocado pudding, the nice cream, and all toppings in a mason jar. Eh voila! Healthy banana splits!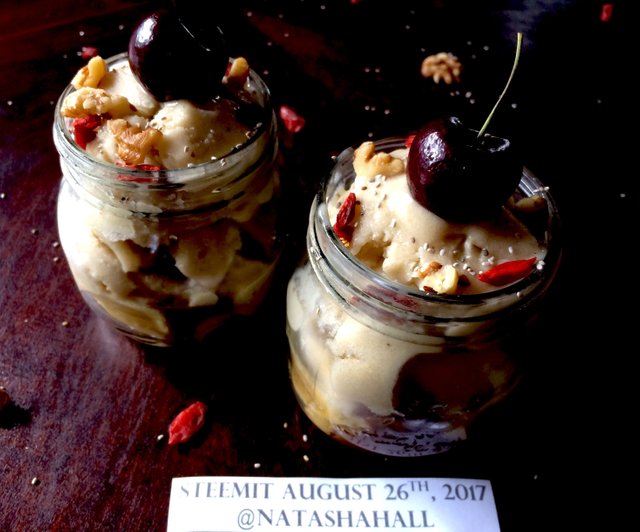 I hope you guys enjoy this recipe. I wanted to create a healthy take on this classic American desert that's easy and still tastes like the real thing. Let me know what you guys think.
Much love,
Natasha
---
And for more of my guilt-free sweet treats and other healthy recipes click the links below: