THE YUMMIEST VEGAN (AND OIL FREE) PATTIES!
THE YUMMIEST VEGAN (AND OIL FREE) PATTIES!!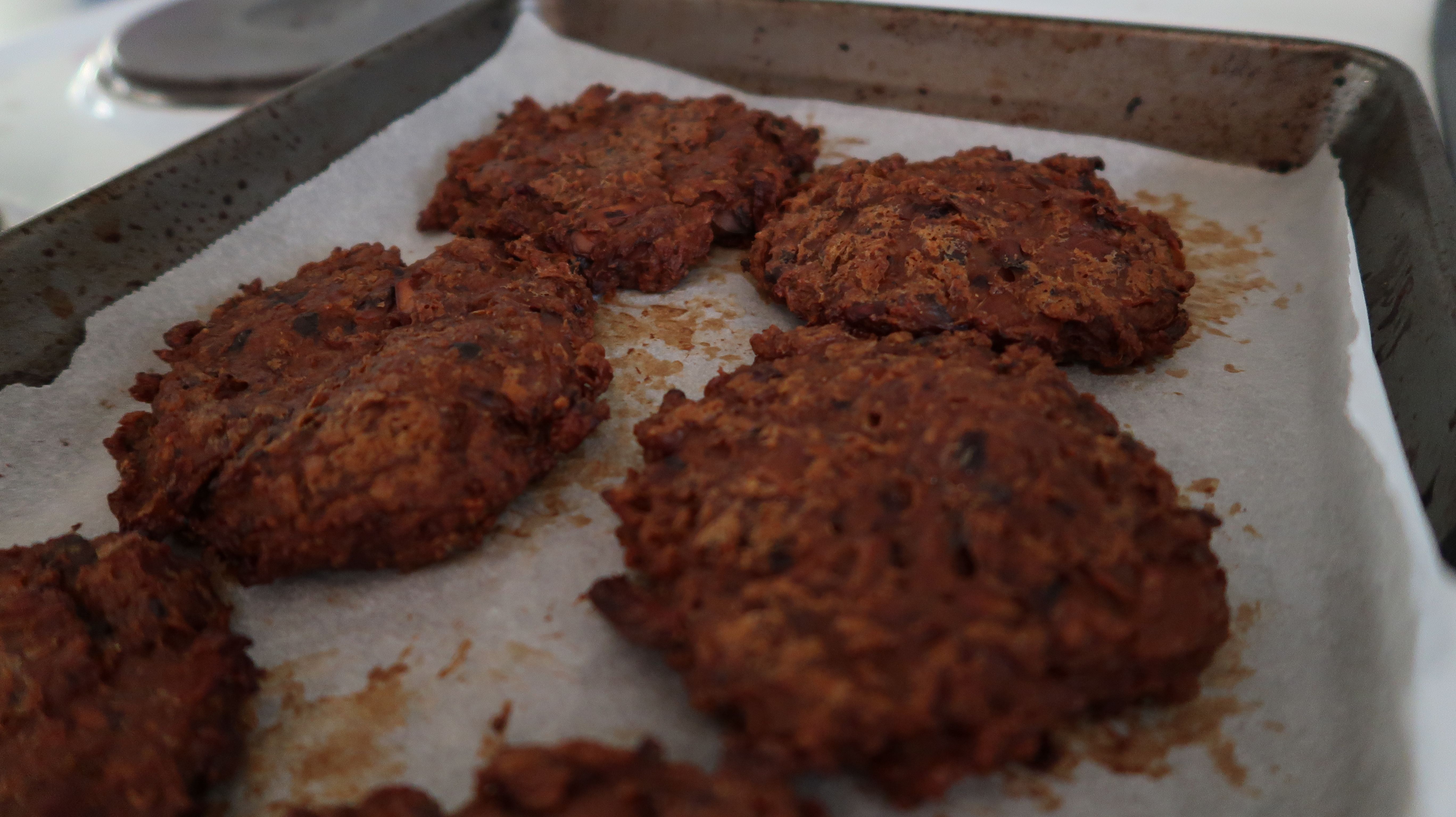 This is a recipe that I came up with today for the nicest vegan patties I've had in a long time. They're packed with flavour, moist and hold their shape well.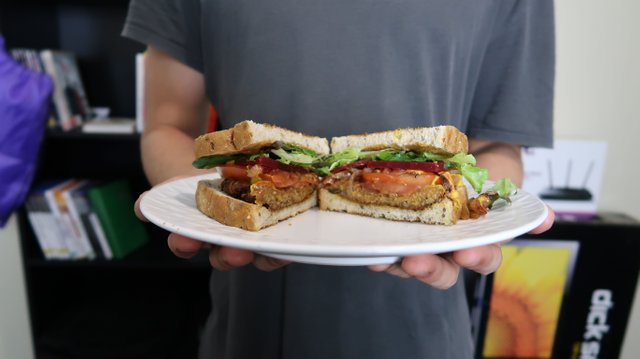 Makes approx 6 patties
INGREDIENTS
2 onions diced
2 cups of mushrooms diced
1 tbsp minced garlic
5 tbsp Tomato Sauce
A sprinkle of dried Italian herbs
smoked paprika to taste (add enough for a very subtle flavour)
5 kalamata olives diced
2 cups of vegetable stock
1 cup of oats
Salt to taste
EQUIPMENT
Table spoon
1 Cup
Non stick pot
Baking tray
Baking paper
METHOD
Preheat oven to 180 degrees celsius fan forced.
Dice onions and mushrooms, and add them to the pot.
Add minced garlic to pot.
Using the moisture that comes from the onions and mushrooms, cook onion, mushrooms and garlic.
Use water frying method if necessary.
Add tomato sauce, Italian herbs, smoked paprika, and olives to pot, and Cook until onion is transparent and mushrooms are chewy.
Tip: allowing mixture to stick to the bottom for a few seconds at a time adds flavour
(Use water to get unstuck)
Stir in vegie stock, and add oats.
Cook like porridge.
Once the mixture is at a porridge consistentcy. Gradualy add approx 4-5 cups of water to make thick soup consistancy.
Stir and simmer or boil down untill mixture becomes thick like cookie dough.
Form mixture into patty shapes on a baking tray.
Tip: keep your hands wet to prevent mixture from sticking to them.
Bake for 45 minutes at 180 dergees celcius fan forced flipping at about half time.
(oily option) after taking the patties out of the oven, shallow fry them until crispy.
...
I hope you enjoy these patties. This is my first time making them. I intend on improving the recipie for a shorter cook time.
These patties last about 3 days in the fridge.
Please leave comments with any questions or feedback. I really look forward to hearing your experience making them.