It's always so nice to get back to Portland after time away, especially if that time has been in other cities, rather than the forest. I've yet to find another city that compares when it comes to getting your hands on good food. The other night, while making the burger pictured below (poorly, my phone's camera is giving out on me), all from delightful ingredients I had purchased at the People's Co-op in Southeast Portland, I had a flash of inspiration. I was so excited about the idea that had come to me, that I almost burnt my burger patty, and once everything was done, I spent so long speaking into my voice recorder that my food was cold by the time I got to it.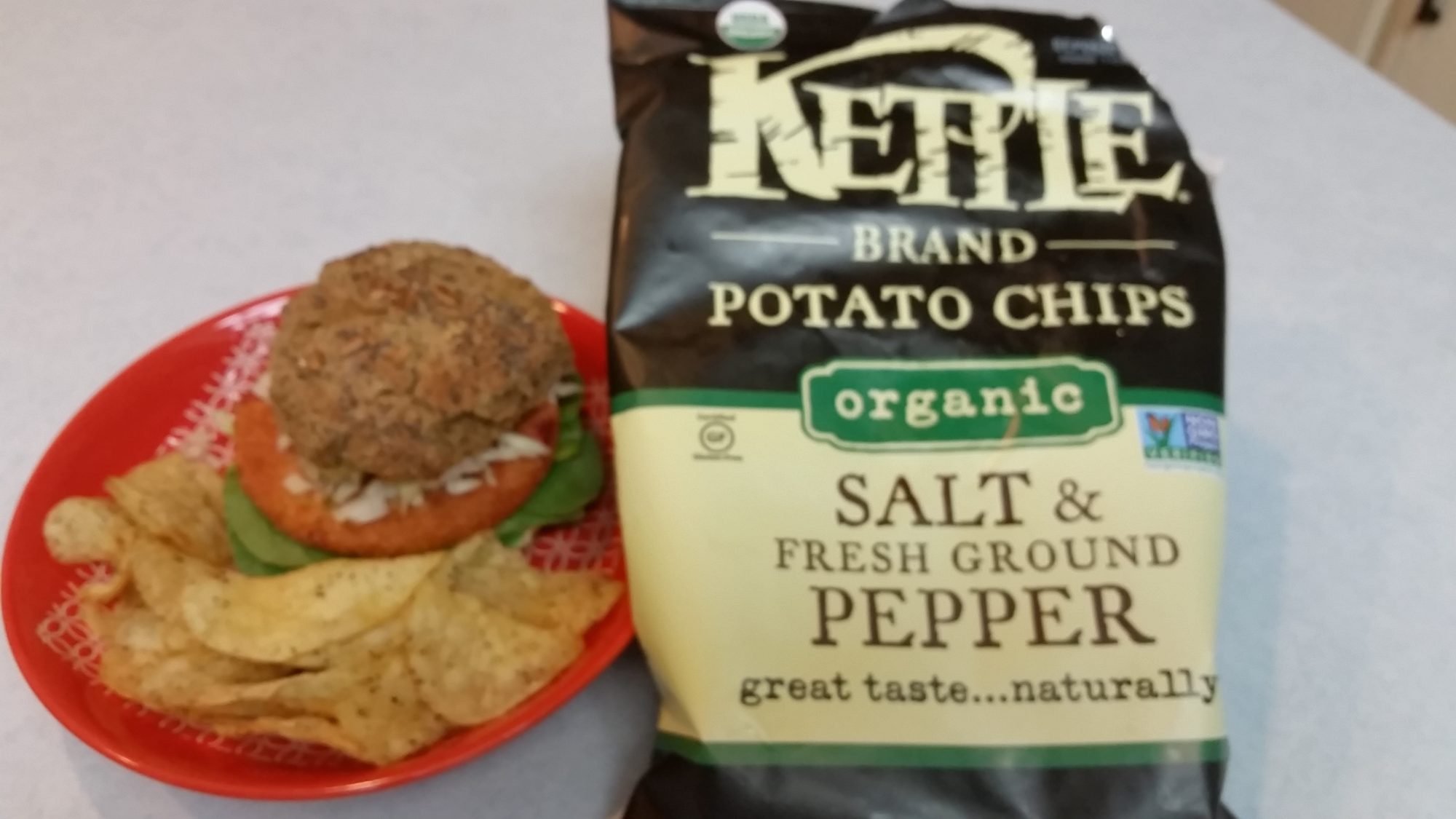 The Idea, an Announcement I'm excited to make!
The idea, which I'm very happy to share with you is the "Mindful Eater's Guide To…", a Steemit-Exclusive series about the best options for conscious eaters, in cities around the world. I am excited to be launching this project with @kerrismiles, and possible expanding out to other creators so we can cover the whole world! The first season will be covering the beautiful Portland, Oregon, and we'll be covering cities including Ashville, Boulder, Toronto, and many, many more. For each season (city), I will be doing a number of episodes (posts), covering restaurants, grocery stores, farmers' markets, and other places to get your grub on!
Mindful Eating
Mindful eating is my philosophy making a truly conscious choice about everything that you eat. This means being aware of ingredients, being aware of where the money is going that you spend on food, being in gratitude for the food you consume, and listening to your body to know what you "should" eat. Removing animals from your diet, getting things as locally as possible, making sure that the money you spend on food is not financially supporting companies & practices that you do not morally support are all a great start.
Steemit-Exclusive & promoting Steemit all along the way
Not only will The Mindful Eater's Guide feature 100% totally new, original content, but that content will be posted ONLY to Steemit, and we will be sharing links to that Steemit content on Facebook, Twitter, Reddit, and a huge variety of other places, driving lots of folks interested in travel, mindfulness, food, and more to get a look at our beautiful platform. I am going to share this content in a lot of places that I don't normally share my Steemit articles.
The Mindful Eater's Guide to Portland will launch tomorrow (Saturday 6/10) with Papa G's Organic Vegan Deli
Now, the thing you've really been waiting for: the vegan recipe :-)
The PortlandBurger! A Mindful Meal in Minutes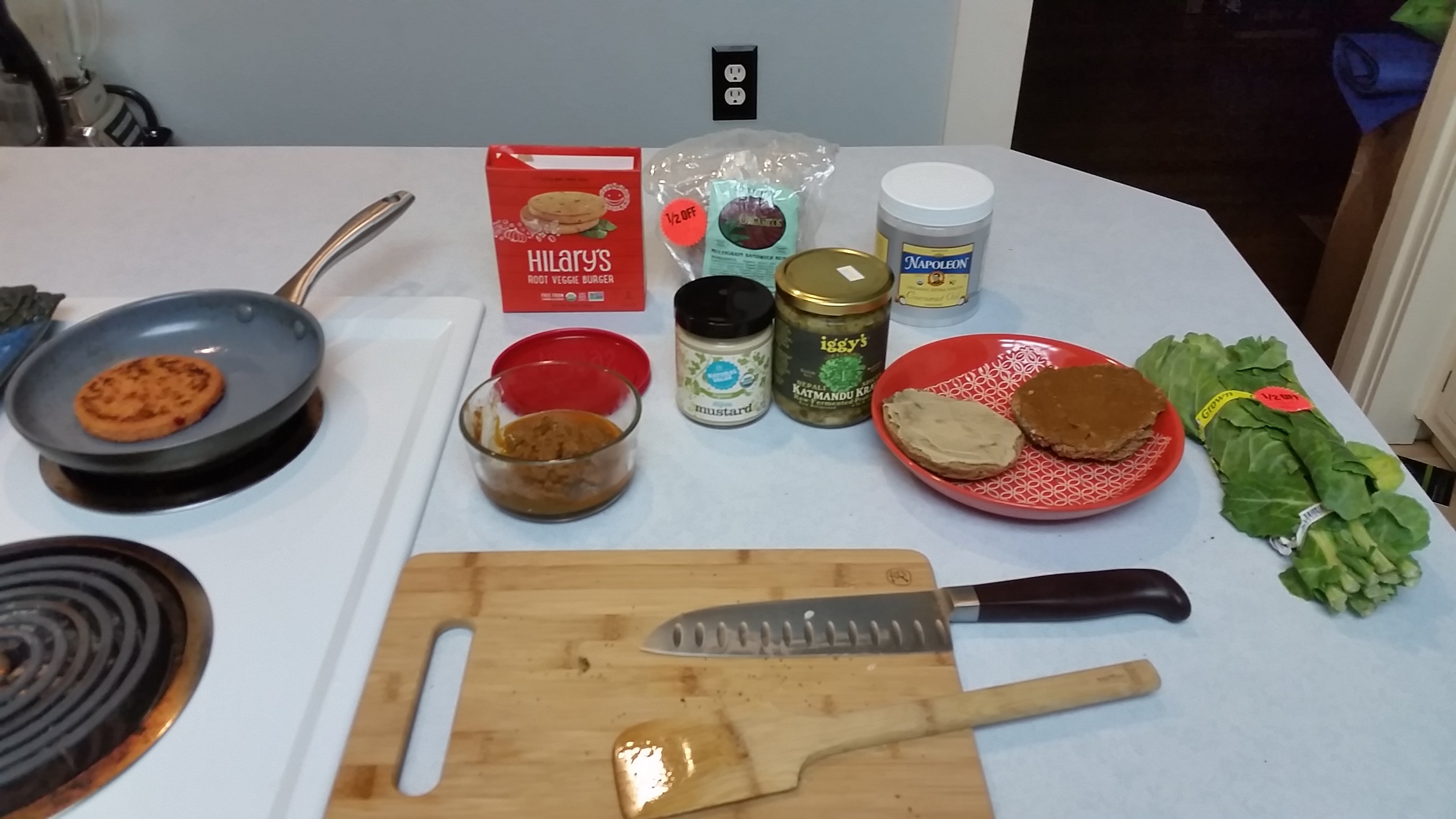 Ingredients:
Hillary's Root Vegetable Burger - These guys aren't local, but they are gluten-free, soy-free, organic, and vegan, making them one of the best options nationwide for a veggie burger. It doesn't hurt that they were about $1.50 off at the co-op.
Organicos Bakery Multigrain Sandwich Bun - Portland-based GF bakery; delicious but a little crumbly
Iggy's Katmandu Kraut - Another Portland brand, I'm SO glad it was on-sale and I tried it. Spicy yet sour, still plenty of crunch to it. My favorite kraut in quite a while that I didn't make from scratch.
Natural Value Dijon Mustard - Not the most local or delicious stuff on the market, but it's got clean ingredients, and it was only $2 a jar.
Home-made Thai Peanut Sauce - I made this the other night for some homemade pakora, and WOW! For the simple & basic version, simply mix these things in a bowl:

Peanut Butter
Soy Sauce/Coconut Aminos/veggie stock+balsamic+molasses+salt
Ginger
Lemon Juice
Paprika
Black Pepper

Collard Greens - Got them 50% at the co-op :-)
Directions
Using a tiny bit of coconut oil, heat your burger patty on med to med-low in a small pan
Toast your bun/bread
Spread mustard/sauces on buns
Shred up collards and put them on one bun
Fork some kraut onto the other bun
Put your burger patty on top of the kraut, slap it all together, and enjoy! In this case with some organic Salt & Pepper Kettle Chips (another Oregon brand)
Highlight of the Meal: The Iggy's kraut is absolutely delightful, and if any of you live in Oregon, or happen to pass through, I highly recommend trying some.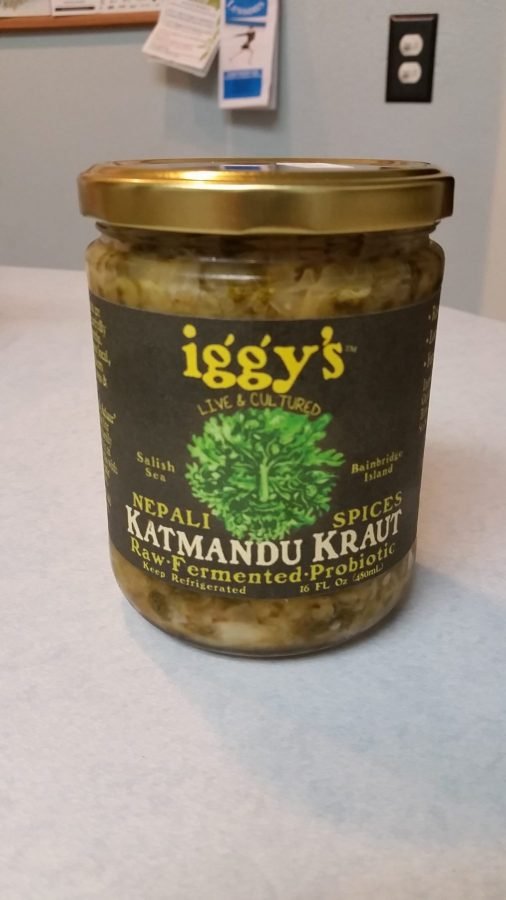 If you enjoy my content, please up-vote & re-steem this post, and follow me here on Steemit.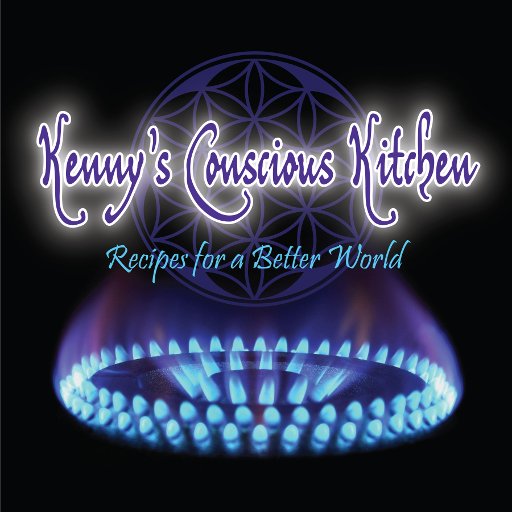 I'm always open to and grateful for any & all gifts and support from the universe, and it all goes towards my many projects to make the world a more peaceful, loving, free, and well-fed place :-)
Bitcoin: 1FhTQQB7QD9xh4t3VqeenZFfCtf5uZAzMt
ETH: 0xf350af8bd751d10b8ed43d97a9a05a26b6d83005
DASH: XqrFJtPDdkFJtN2iamYfWZxDvGVunQWuEX
ETC: 0xd2f7a6e2b87d78b0d65e6b3da7b8461ec0d3b6fc
Augur: 0xf350af8bd751d10b8ed43d97a9a05a26b6d83005