All things delicious in this burger but with a plant based twist!
---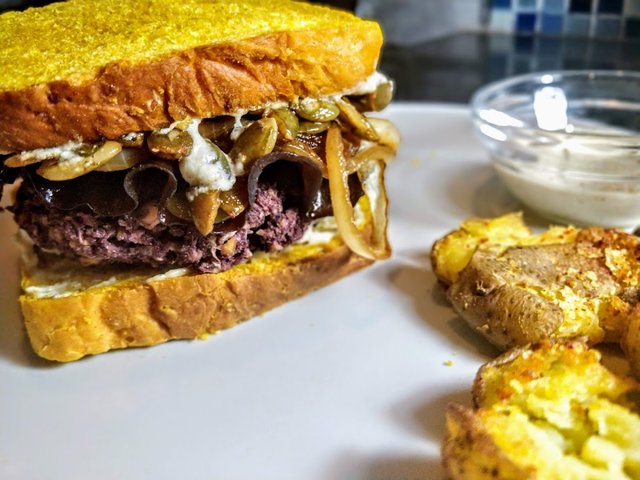 ---
Texture ✔️
Flavor ✔️
Gluten free ✔️
Delicious ✔️
Plant Powered ✔️
Source of protein ✔️
Energy ✔️
Animals harmed in the process ❎
Can you tell the difference? ❎
ITS NOT ABOUT WHAT YOU ARE "GIVING UP" BUT WHAT YOU GAIN! 💚💚💚
You can have everything you crave in a plant based diet and honestly, (if done right) more than often, it tastes better than the original and 💯 makes you feel better after eating it!
No couch required after eating this bad boy! It GIVES you energy instead of taking your energy!🙏💚🌱