In the Heart of San Juan
El Punto Vegano translates to "Vegan Point" in English.
This is a 100% vegan establishment. Finding a place like this makes ordering food so much easier for me. That is unless the entire menu is in Spanish like it was here. Luckily, the employee I spoke with knew English well and was able to help me decipher the coded entree options. They only were taking cash while I was there, this may have been due to the power outage yesterday. Luckily I had a little bit of USD on me and was able to eat. Otherwise I would have really missed out on something special.

They gave me a discount on one of the burgers I ordered, so that I could manage to get everything that I desired. Not only that, but they brought out a second smoothie for free on top of the other one I had already ordered. This made me feel very at home, as I didn't have to be conservative about my eating. That is not something I want to do when I am only eating one gigantic meal a day, as explained in my previous post.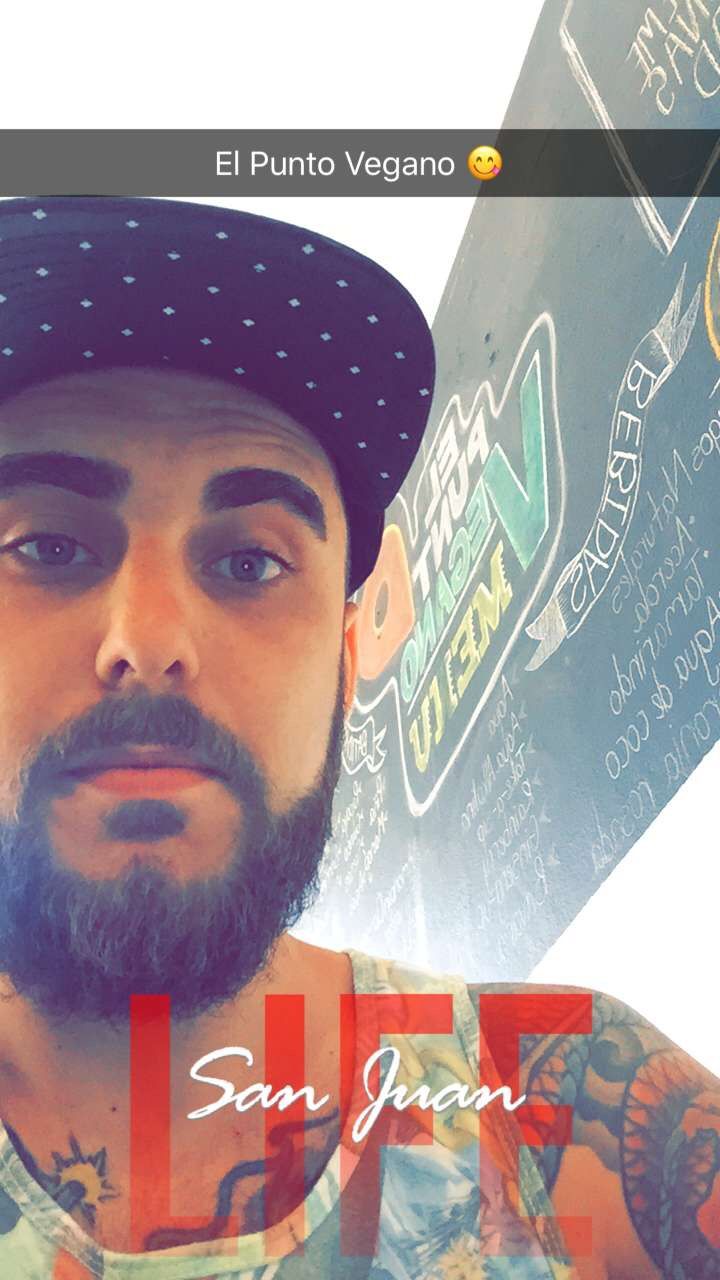 El Punto is located in San Juan, just outside of Condado. The streets are narrow and mostly one way. Cars were parked on both sides, and all of the traffic lights were out. Somehow I was able to find a parking spot next to an abounded apartment building just one block away from the restaurant. Just beside where I parked was a parking lot charging $10. Had I paid to park there I wouldn't have had enough money to eat all that I wanted. Exploring a bit pays off, literally.

Lets Talk Food
The best part about this place was indeed the cuisine. I say this despite the fact that the workers treated me so well, that is just how magnificent the flavor was. As usual I ordered two full meals, a shake, and a dessert. Like I mentioned before they gave me an extra shake. I ordered a mixed berry, which was so yummy. Then they also brought me a sesame seed shake. In my mind I visualized this not tasting very good. Surprisingly it tasted amazing, very similar to peanut butter. Except not quite so rich, which is why I never order peanut butter things.
We shall now have a look at all of the food I ordered. Believe me when I say it was very impressive.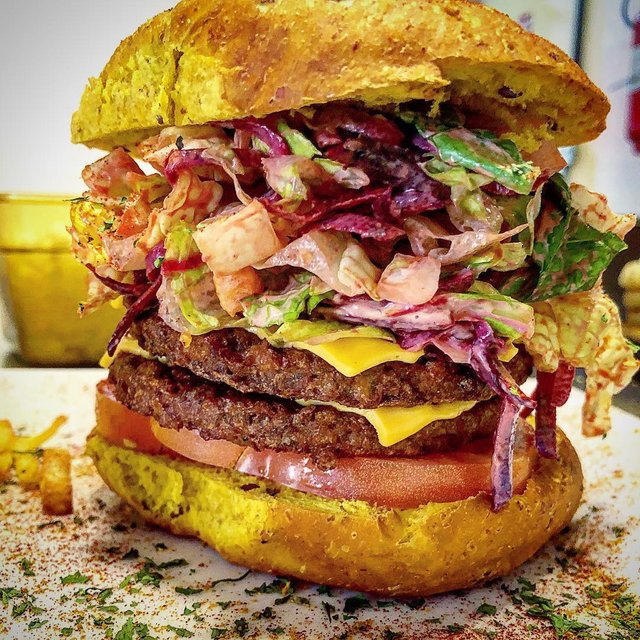 First was the lentils and mushroom burger, served with organic fries made in-house. The buns are also made fresh there. From the very first bite I was satisfied. I munched on this until it was completely demolished.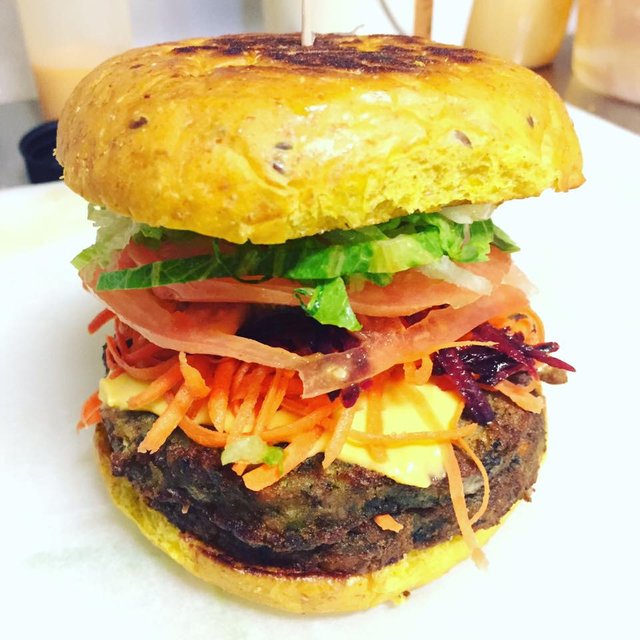 Next they brought out my second burger, which was a portobello mushroom, which also came with the fries. I was in no way shape or form prepared for that initial taste. I was completely blown away. It somehow tasted sweet! I ate about half of it, then the waiter came out and I had to ask what made it taste this way. He told me it was in fact vanilla extract mixed in with their special sauce. This was the most unique burger that I have ever had in my life, hands down.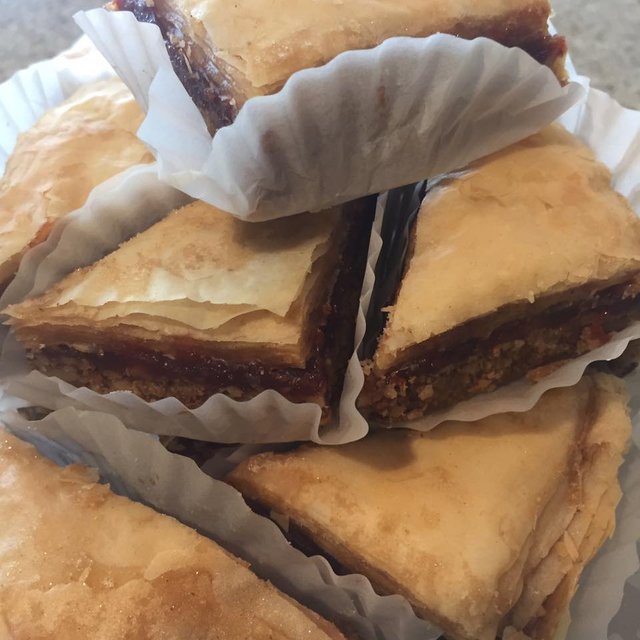 Finally it was time for dessert, which was baklava. Again this was absolutely mouth-watering. It tasted very fresh, and was indeed the best baklava I have ever had. No exaggeration.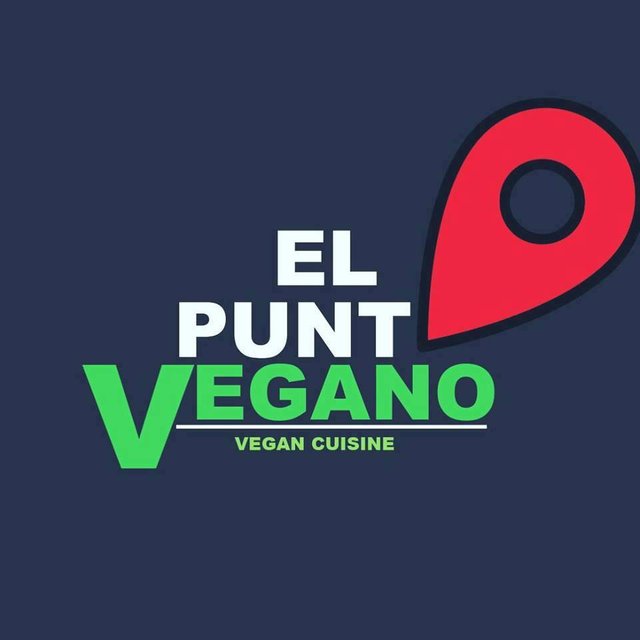 Overall Opinon
This is my favorite restaurant that I have eaten at since arriving in Puerto Rico. I wish it were closer, it took almost an hour to get to San Juan, and over an hour to get back. Traffic is very bad there, but it was worth it to get to this destination. I highly recommend this place to anybody in the area. Their menu is very diverse, and they even have buffet style before 4pm. I am glad I got there when the full menu was available, because my outcome was pretty perfect.



Best Regards,
@daltono


—

—

—

—

—

--