"Bahnhof : (railway) station"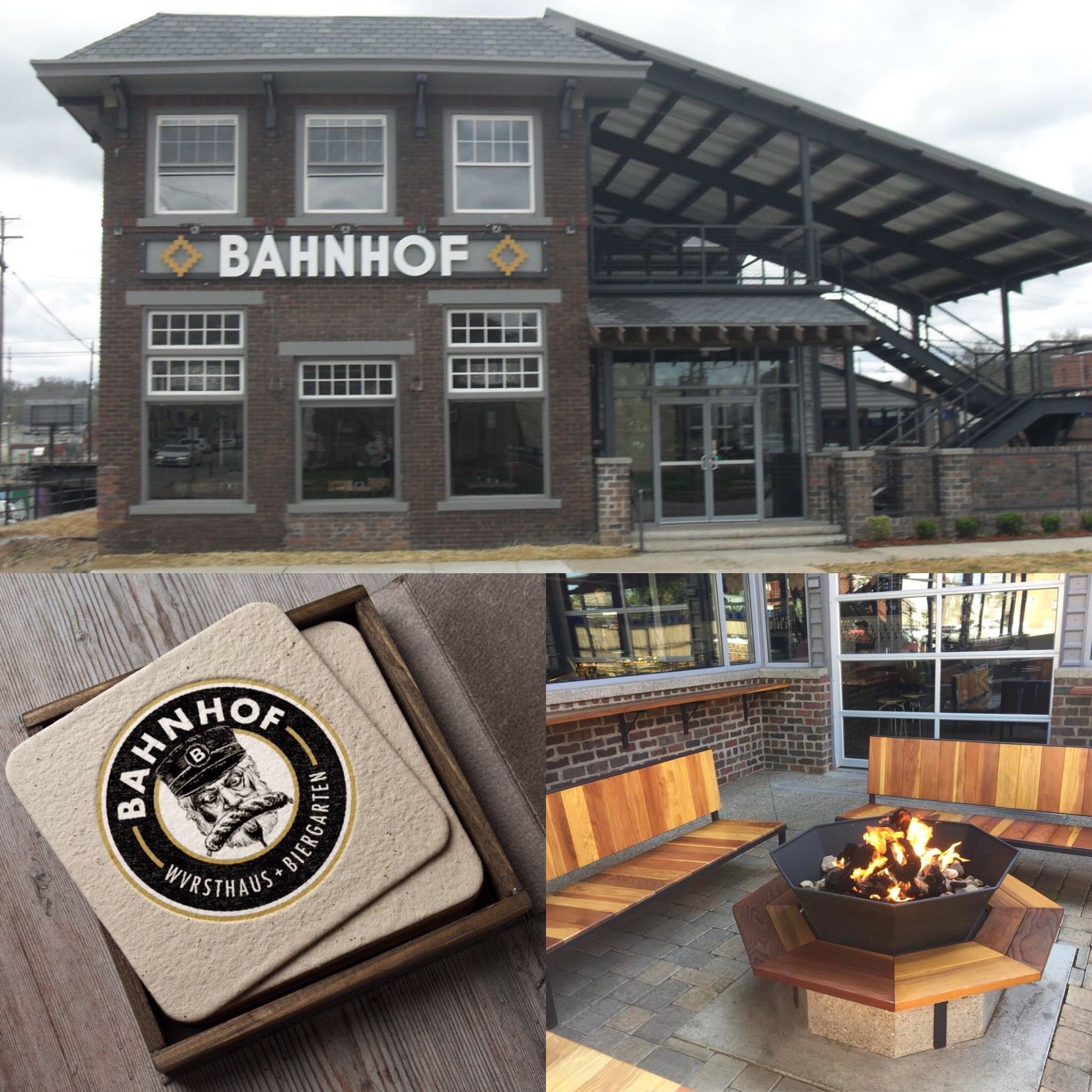 Pictured above is : Bahnhof front of building (top), coaster with Bahnhof logo (bottom left), outdoor seating with fire pit (bottom right).

I had dinner this evening at Bahnhof for the first time. At a fundamental glance you may not notice from which soil Bahnhof grows its design roots from. Bahnhof is locally owned in Huntington, West Virginia. This Germanic gastropub and beer garden has an atmosphere that is very upbeat in a particular point of place.. You will find hints of German mementos and beer. My favorite experiences while at this fresh location were : the behemoth of a pretzel I ate, the herbal lights above the bar reminiscent of Humulus lupulus, and the outdoor area with a fire pit. I ate the haus barley malt pretzel, an order of herb fries with curry ketchup, a rocket and pickled blueberry salad, and a vegan hot Italian sausage from (No Evil Sausages, Asheville, NC). Being with my family was better than the food itself, but I still enjoyed everything that I had the chance to taste. I made the choice not to drink any beer tonight, as I am still finishing up my complete internal bodily cleanse.
Menu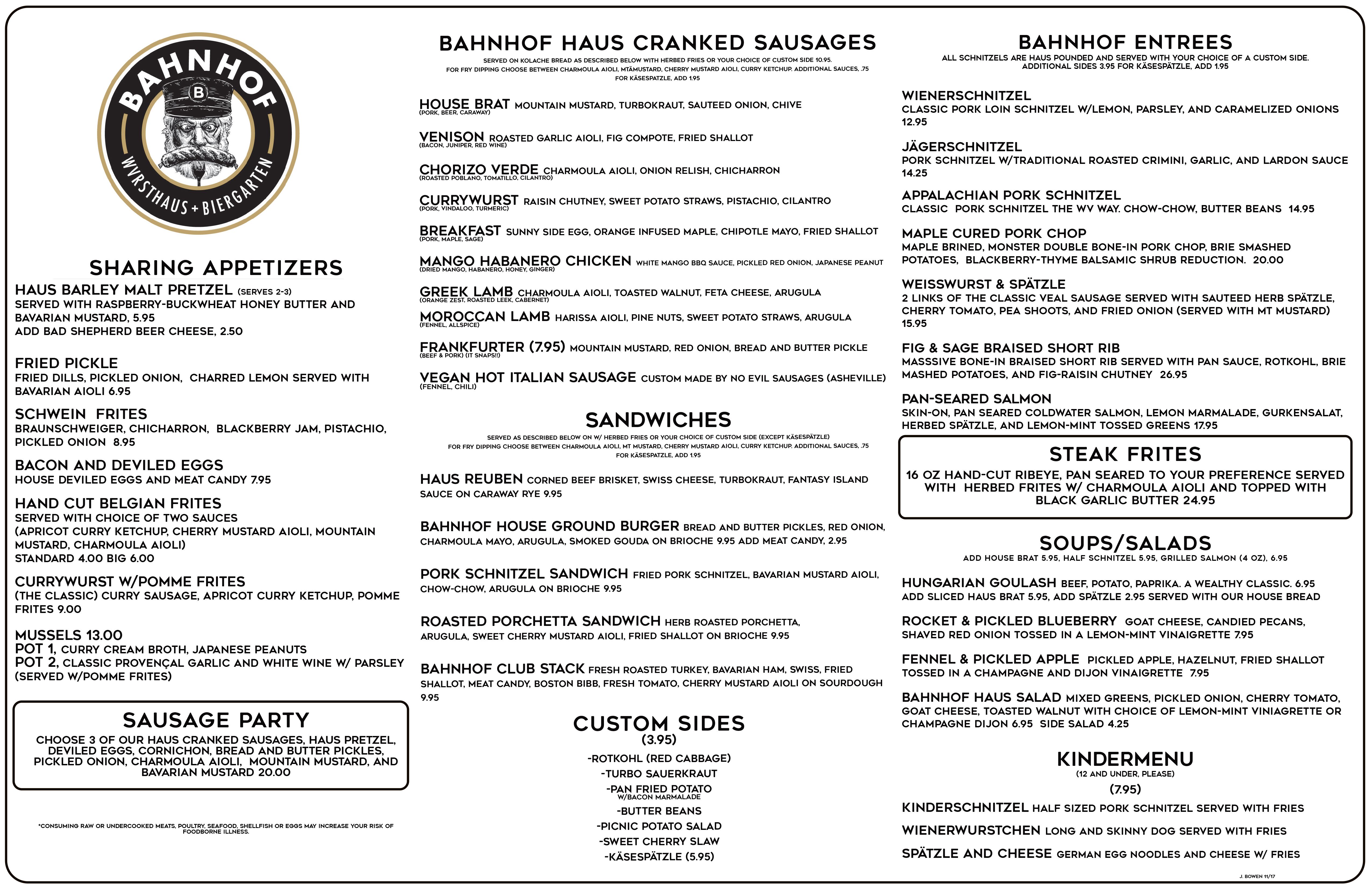 I will provide several pictures of my initial visit below :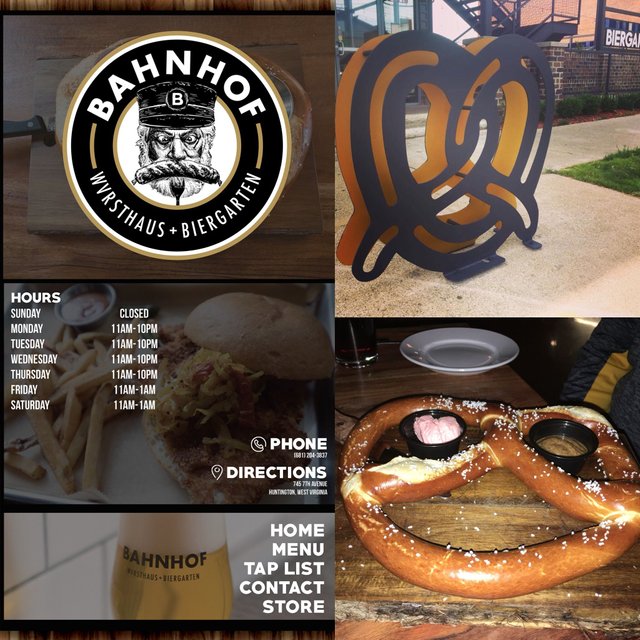 Pictured above is : Bahnhof info (left), metal pretzel art (top right), Haus barley malt pretzel (bottom right).
Bahnhof has over 30 different ales on tap.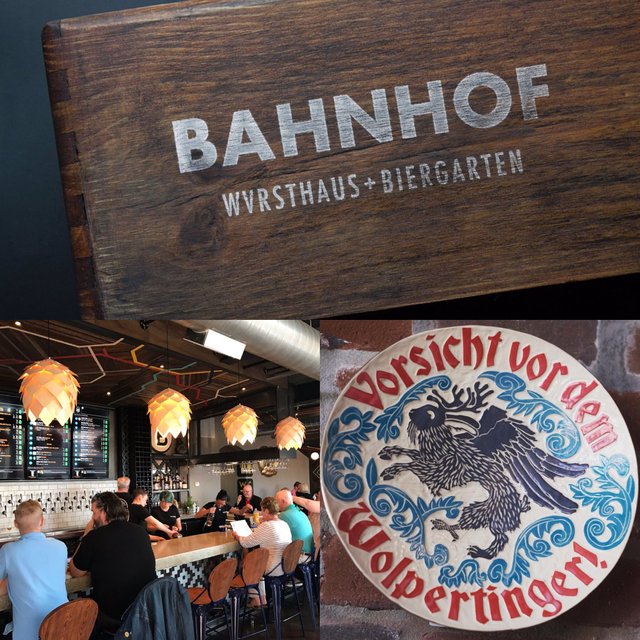 Pictured above is : Bahnhof chopping block with logo (top), bar with giant hops (a plant used as a flavoring and stability agent in beer) light fixures (bottom left), German, artistic plate (bottom right).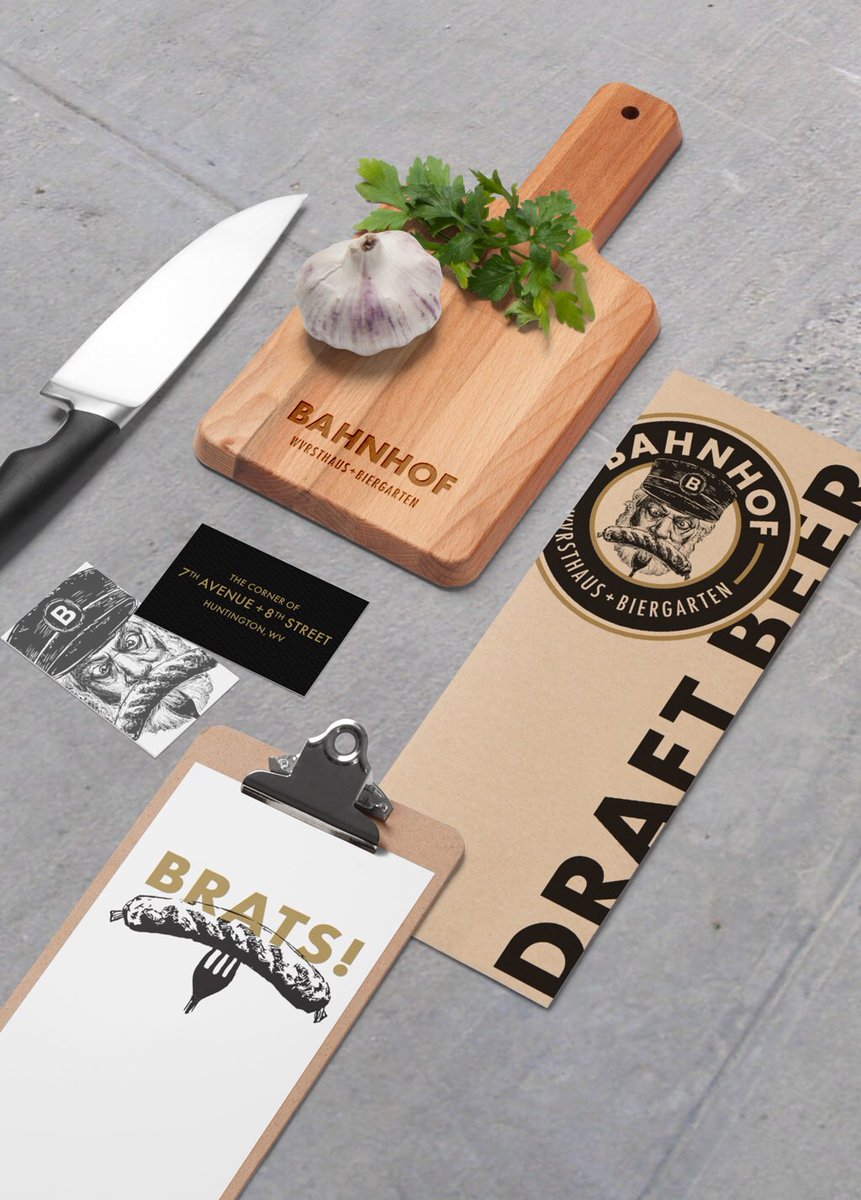 Best Regards,
@daltono


—

—

—

—

—

—

—

—
—

—

—

—

—

—

—

—

—

—

—