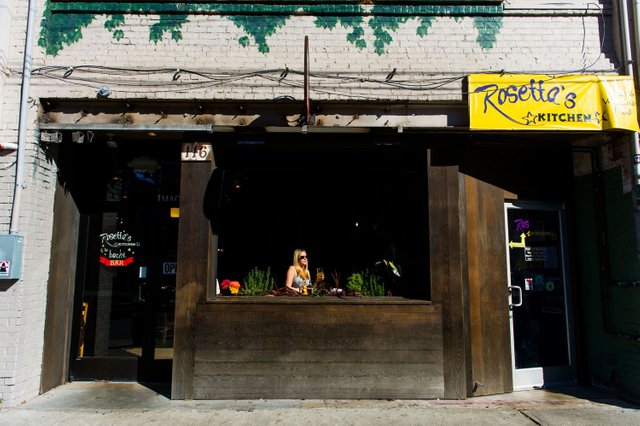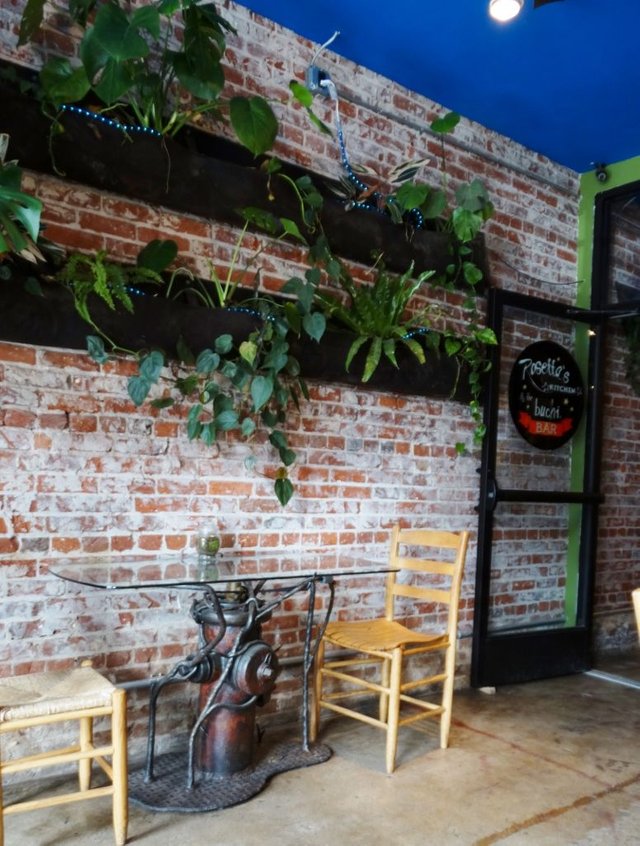 "Love in every dish as we strive to be socially responsible." - Rosetta's Kitchen

—

All of the meals at this establishment are whole food, plant based, and vegetarian, or vegan. Rosetta's offers healthy, locally sourced, delicious food at affordable prices. Here, EVERYONE EATS!

I love, love, love Rosetta's Kitchen. Not just because it is a 5 minute walk from the hostel I stay in, Sweet Pea's. Nor only because they have a beautiful atmosphere with open windows, a salt water fish tank, and plants throughout the environment. Also not completely in part to their awesome buchi "kombucha" bar, or their upstairs self serving/sliding scale priced dining that allows anybody to eat there despite their level of income. I love, love, love Rosetta's because it feels like what a restaurant should feel like, it reminds of the pureness of nature itself. That, plus their wonderful selection of food/drinks, awesome service, and everything else I mentioned above.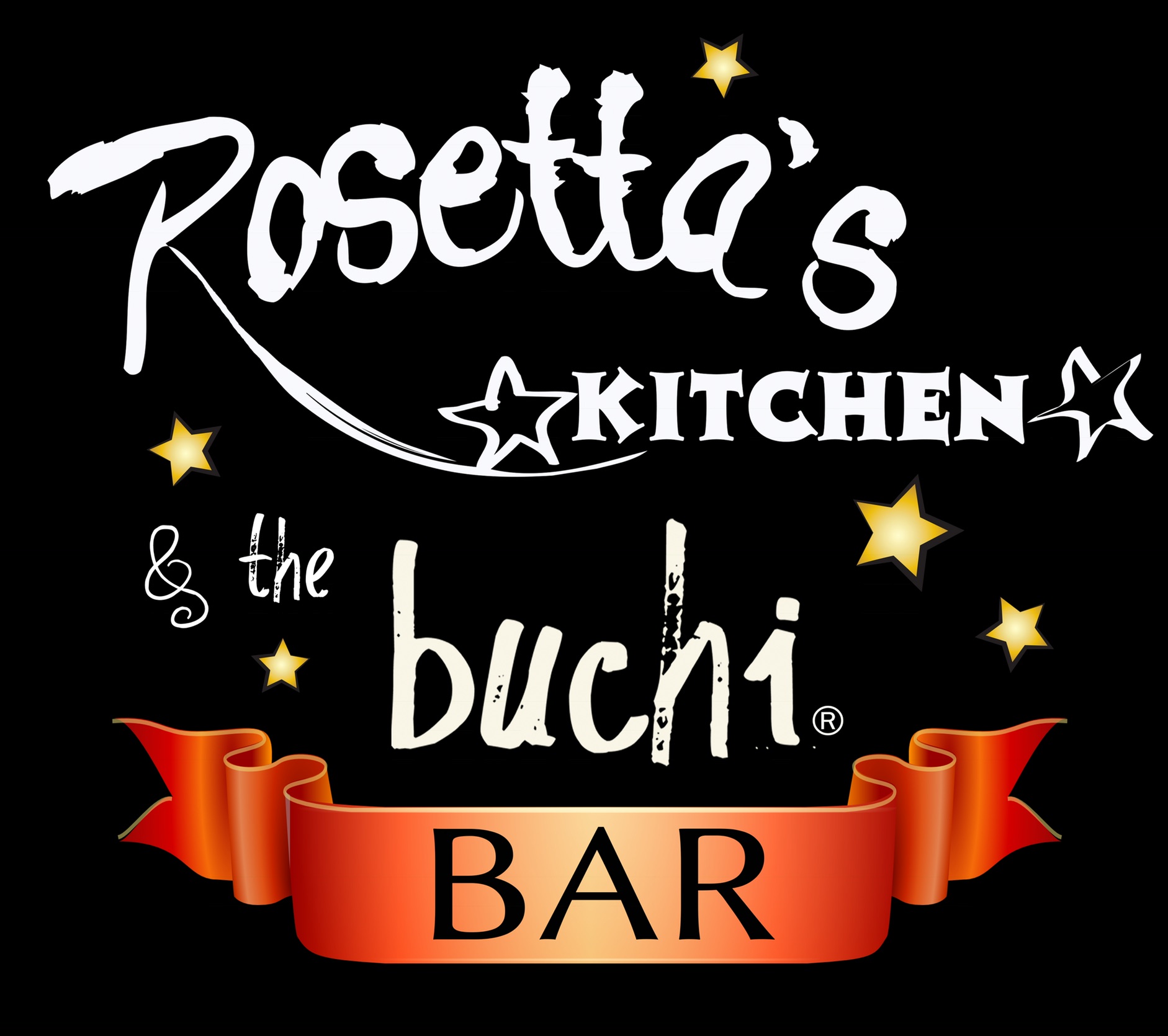 If you are ever in Asheville, I totally recommend you try this restaurant, there are no excuses not to. Their hours are wide-ranged, their pricing has leverage to change if needed, and you will only find the most delightful human beings inside waiting to help fill up up your belly or perhaps have a REAL conversation with you.

Below I will list the things that I tried while I was eating at Rosetta's for my 2nd time ever :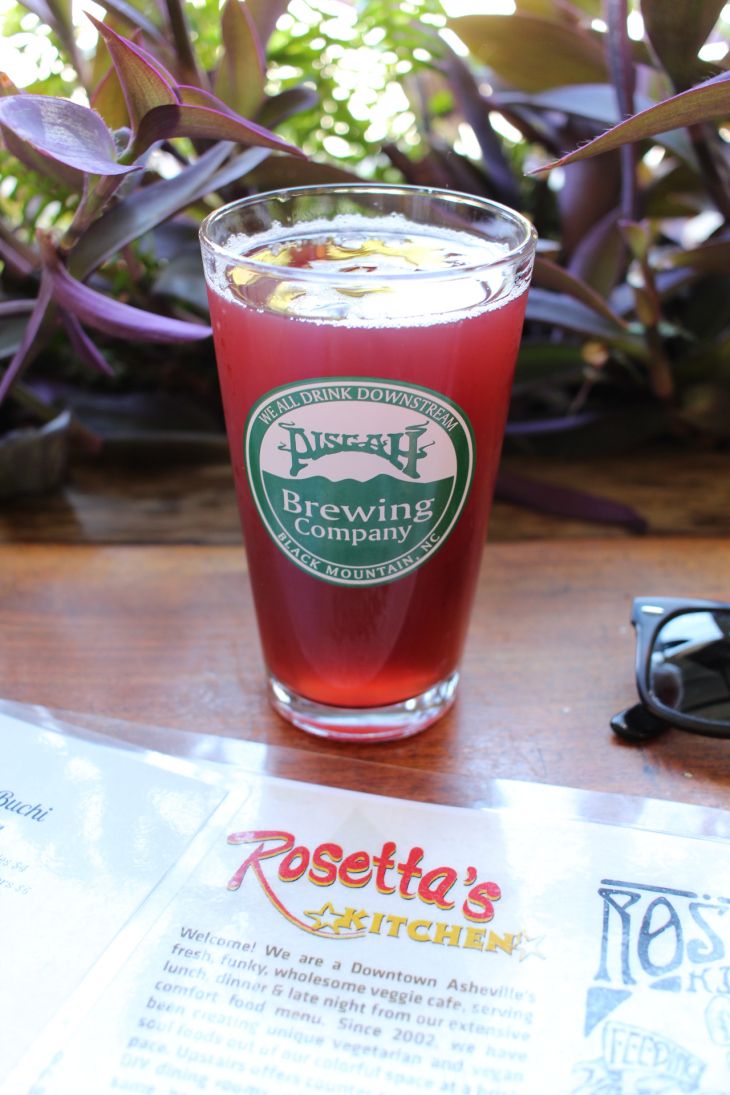 Kombucha :
a variety of fermented, lightly effervescent sweetened black or green tea drinks with a wide variety of flavor possibilies.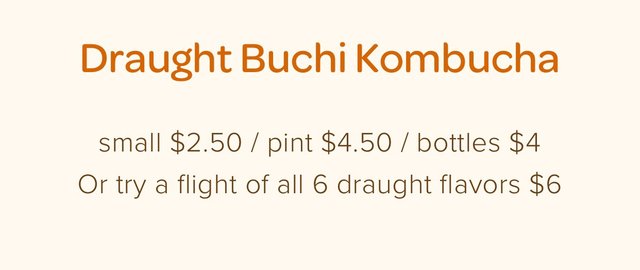 Main Entree
Sorry no picture. I was very hungry.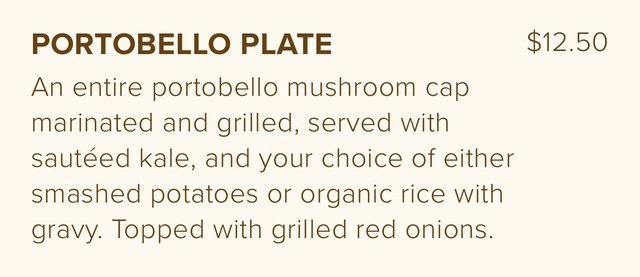 If you would like to see the other restaurant that I ate at while in Asheville this past weekend, check my other recent blog :
—


Best Regards,
@daltono

Staying up to date can be hard so I have made it easy, here are some of my recent posts, just click the banner to view the particular blog post :

—

—

—

—

—

—

—

—

—

—
--