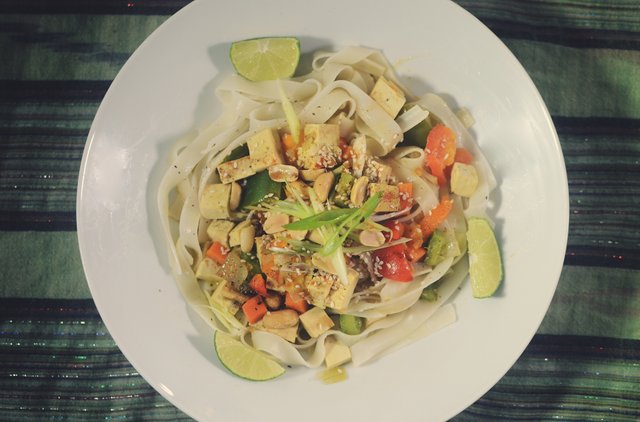 It's that time again when I just have to make some space in my tiny fridge, in my tiny kitchen, in my tiny apartment. Actually it's not really a problem that the apartment is tiny, it just doesn't have a proper vibe. We will move next summer hopefully.
Having a bar size fridge is somewhat of a challenge when purchasing fresh fruits and veggies but it is also good for using up what I have instead of buying more at once and storing it. The minimal cupboard space is for students that don't cook or have anything more than one dish one cup and a box of macaroni. I guess that is not a fair thing to say. I know some gourmet students but you know what I mean.
Today I realize the jar of green Thai curry that I made the other day should be used. I made it from fresh Thai basil, galangal root, small green chilies, lemongrass that was frozen, and lime leaves. I usually buy premade Thai curry paste but the taste of making it fresh is so much more aromatic. I ground up all of the items with a little water then strained it with a sieve.
I made the curry dish using peppers, tofu, carrot, peanuts onion, garlic and ginger. I sauteed them and them in sesame oil then added the green curry paste.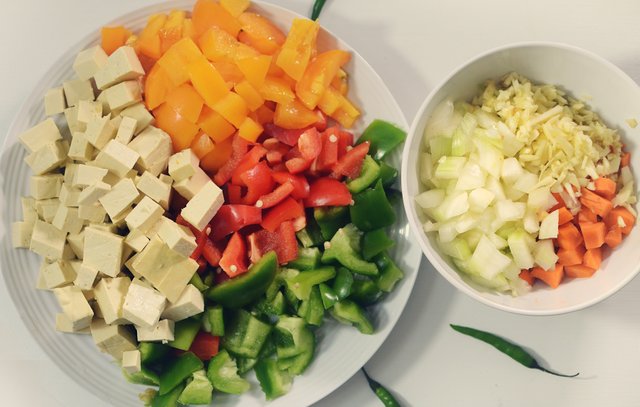 After it was sauteed I added some coconut milk, tamari, and veggie broth.
I have always had Thai curries with jasmine rice but I didn't have any and refusing to go to the supermarket today, I used some rice noodles that I had, instead.I garnished with sesame seeds, lime, and green onions.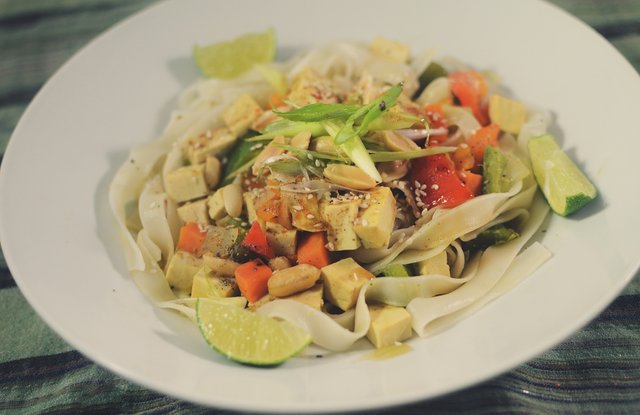 It's kind of funny that I was born in Thailand to a Thai mother but before she passed away when I was little, I never learned how to cook Thai food. I took it for granted for the first few years of my life. My Canadian father never learned how to cook Thai food either so I was brought up with plain food that was quite bland unless we ordered out. There were no Thai restaurants in my city when I grew up. Later on I went to Toronto as a young adult where my friends treated me to a Thai dinner. I fell in love with the the familiar flavors and aromas all over again. Then I got some recipe books and made some simple Thai style dishes like this one. There can be some very complex combinations of things to make up Thai dishes. I do not have the time nor the ambition to do that but this quick and simple curry is a very good replica of a Thai green curry done vegan without the popular fish sauce that is often used in many Thai dishes.