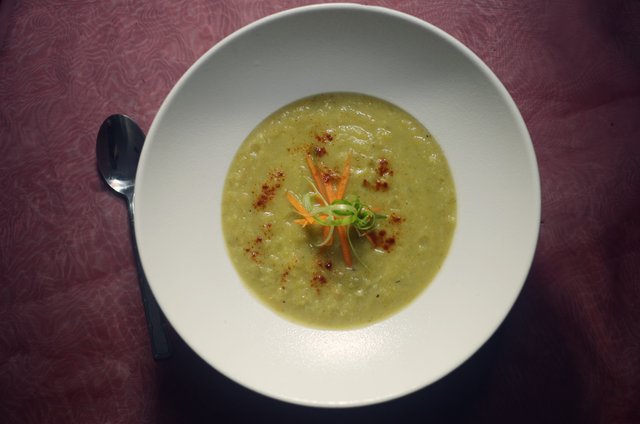 Lately it's been cooler here in Montreal. Last week on one day, it was brutally hot even for me. It took a sharp turn into the opposite direction. We were sleeping and in the middle of the night I realized I was freezing. We didn't have anything more than thin blankets that you would throw on the sofa while you sit. The next day I bought another sleeping bag. It was used so it didn't cost much and it was really thick.
We sleep on the floor still, on another sleeping bag. We were thinking of getting a mattress but this apartment doesn't feel like home like every other place we have moved into. We might move again when the lease is up next summer. The location is wonderful though.
I feel a little sadness at this time of year when I must say goodbye to the summer. Cold is not something I can ever get used to. This time last year we were getting ready to escape to Mexico hoping to somehow not have to return. It didn't work out quite that way although we had six wonderful months there. Now I find myself being a laborer in a restaurant.
The good part is that I can reassure myself that my age of almost fifty seven has not slowed me down. The owner said I was a machine which is not the first time I've been referred to as that.
Today is a gloomy day and I have to work this evening. I had purchased some leeks and cauliflower the other day. I made a soup out of it today. I love soup all the time but today is a perfect miserable day to have a hot bowl of soup before I head off to work.
It is such a simple and fast thing to gather the washed leeks, cauliflower, carrot, celery, onion garlic and potatoes, roughly chop them and saute in a large pot. I let them cook in their own juices covered for a while before I add water. I was going to use soup stock but with the leeks and onion, it really wasn't necessary.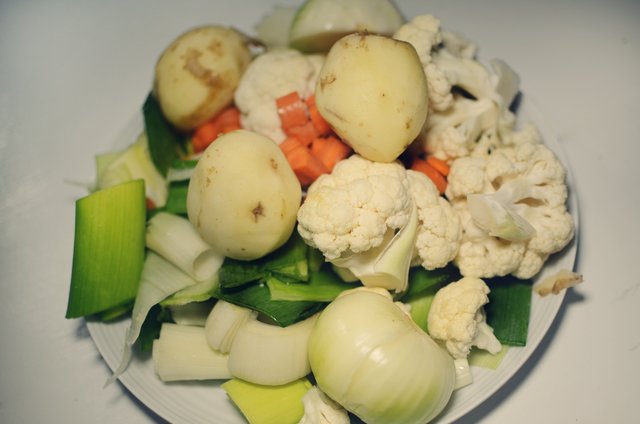 After simmering for about thirty minutes I blended the soup keeping it a little rough.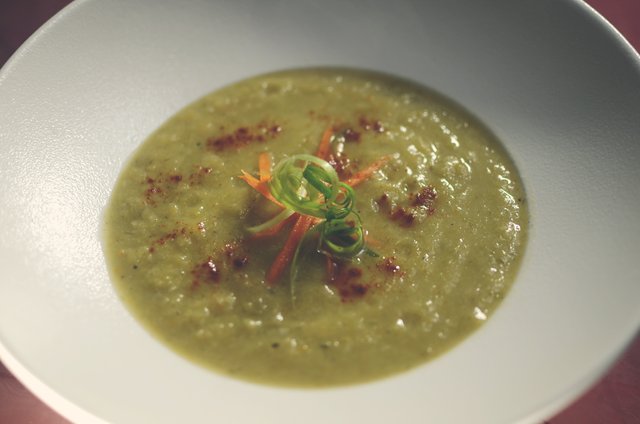 The ingredient that sealed the deal in this soup was cider vinegar. Not too much but just enough to add a slight almost hidden tang. I don't put the salt in until the end so it doesn't get too salty through the cooking.