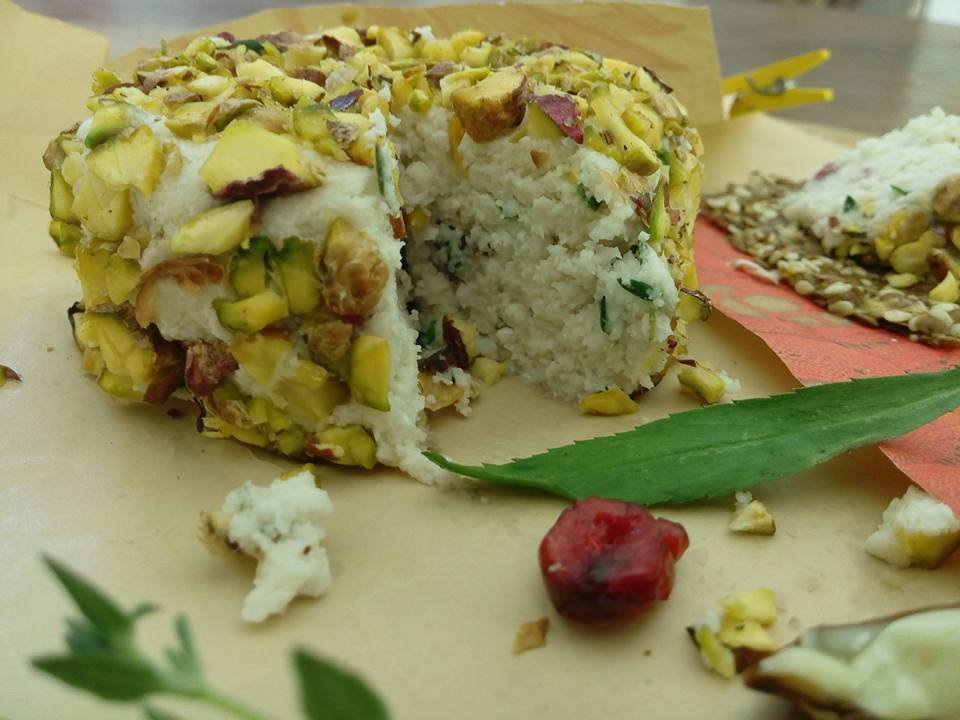 Why make this?
Because It is cruelty-free, mucus-free, it is far far healthier than dairy cheese.... and it is FUN!
This is a very easy basic #recipe for those who wish to try a different kind of cheese. You don't have to be a vegan to enjoy plantbased delights.
Making this creamy-dreamy white, Goats cheese-like, edible magic might be life-changing for you, as it was for many of us. So, let's play.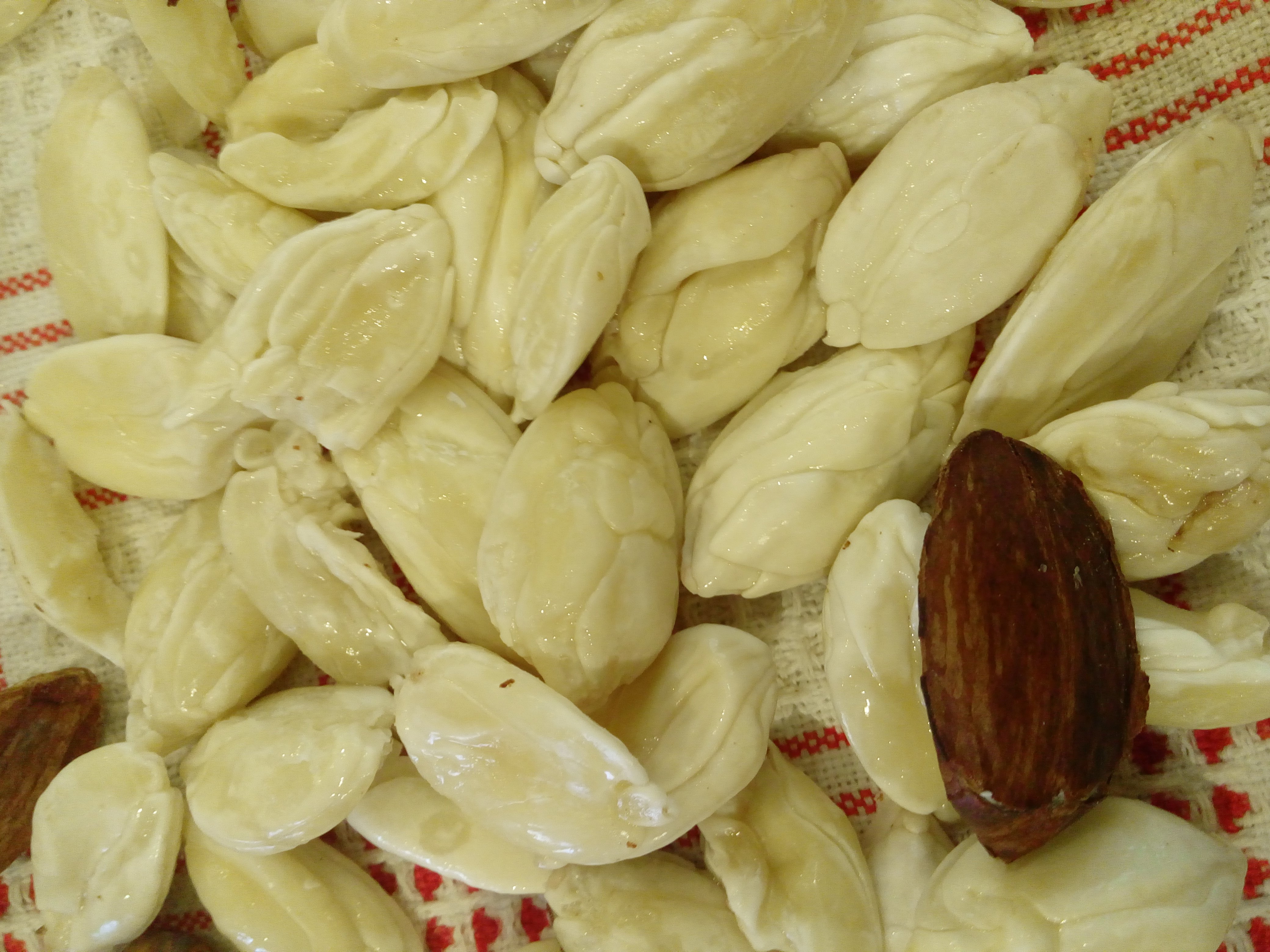 We need:
TOOLS: BLENDER, SPATULA, CHEESE CLOTH OR A NUT MILK BAG, LARGE POT, COLANDER (WHAT YOU USE TO STRAIN COOKED PASTA), SOMETHING HEAVY TO USE AS A PRESS, AND A STORAGE CONTAINER.
INGREDIENTS:
1 Cup white nuts, such as almonds/Pili/macadamia/cashews, soaked and peeled

1 cup of good water

½ t Himalayan salt

2 probiotic capsules
and
herbs of your choice (fresh or dry), garlic, black/red pepper, or cranberries and chopped nuts for coating.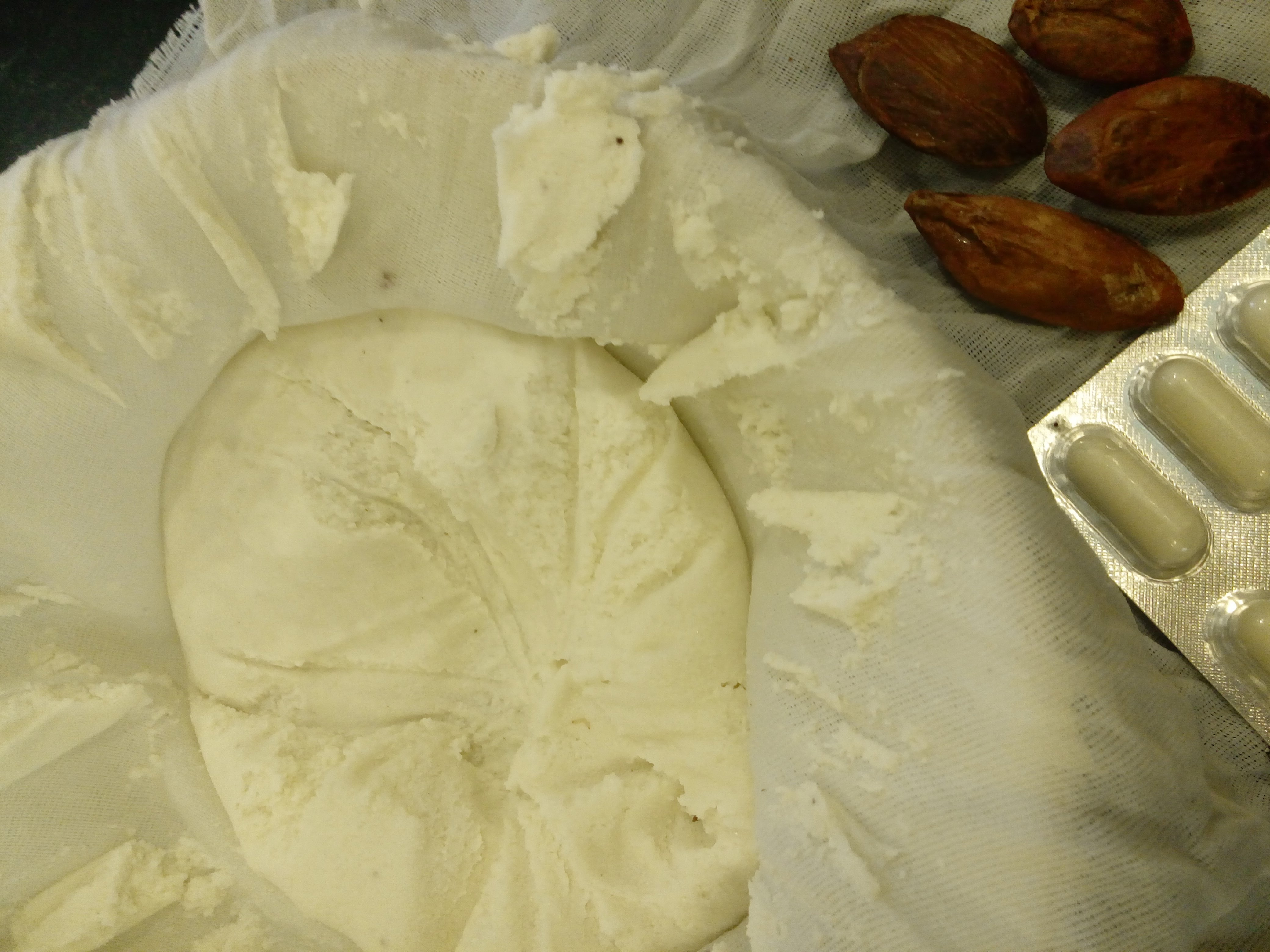 HOW-TO:
Blend the nuts with water into a smooth creaminess. Add the content of the probiotic capsules and blend one more time.
Place the cheese cloth over the colander and pour the soon-to-be-cheese mixture in. Use the spatula to get the remains out of the blender.
Wrap the cheese cloth around the mixture, turning it into a bag. Squeeze the bag a little and place the press/weight right over it.
NOW. Place it somewhere warm and non-drafty (like the inside of the oven) for about 17 to 24 hours (depending on the climate of the country you are in).
I make this in the evening and start checking (tasting) in the morning after 15 hours of maturing process. Once you do this once, you will know the time that works for your location.
Once you feel your cheese is ripe enough, take it out of the cloth, mix it with anything your wild heart desires, coat in herbs or nuts, and refrigerate for at least a few hours before calling your friends for a party.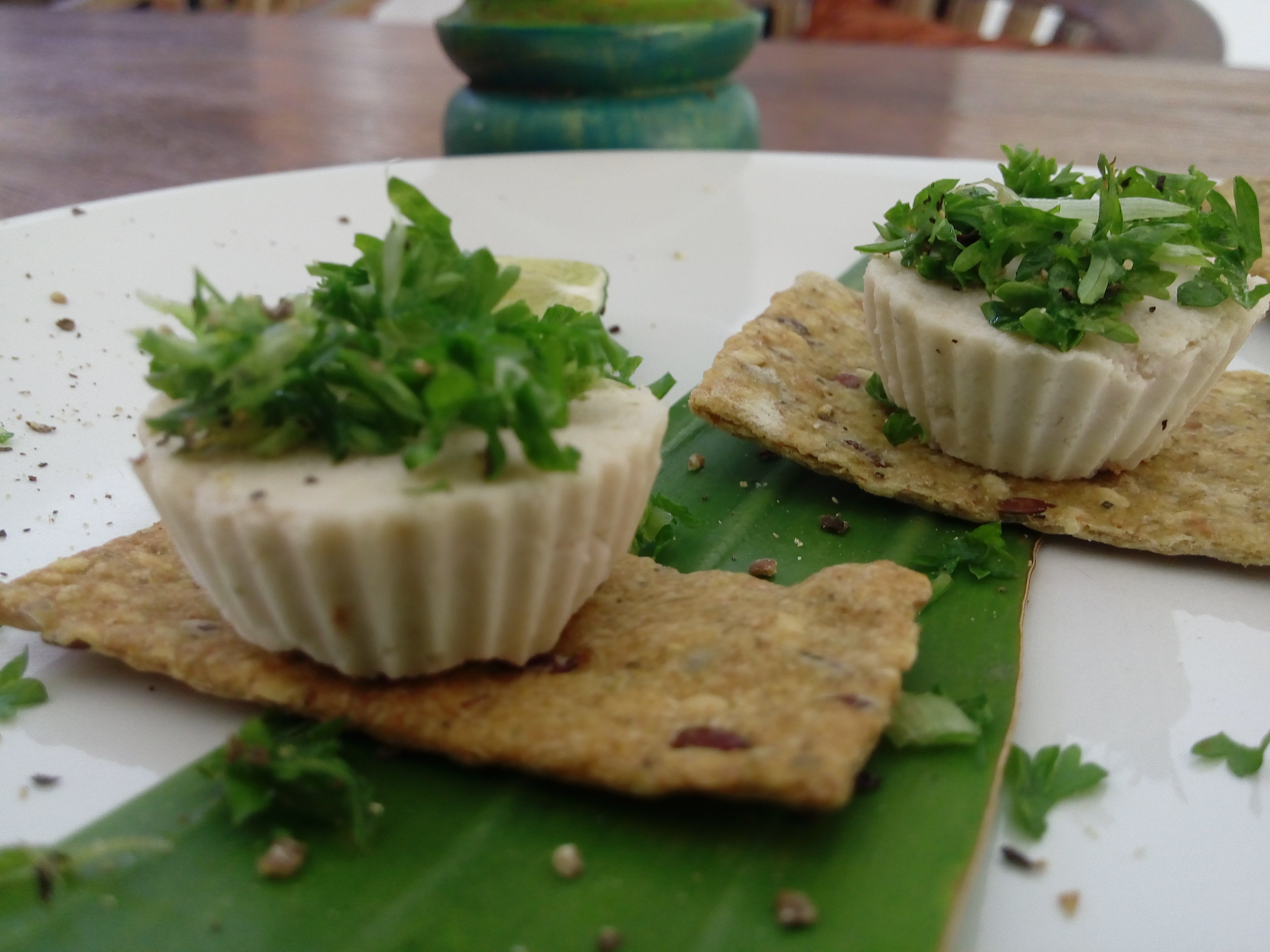 A note to a food artist:
I made my first vegan cheese in Kuta, Bali, when it was ridiculously hot.
It took us 17 hours to get that cheesy taste right. When I made it in Thailand, it was 22 hours of maturing that was just right. Please experiment and remain curious while making it for the first time. You will become a master after making it a few times!
*Here are a few of coating suggestions to make your cheese absolutely outta-this-world:
chopped cranberries and thyme (fresh or dry)

cayenne pepper and poppy seeds

chopped pistachios or walnuts

black pepper corns, dill and garlic

dry dill and red pepper.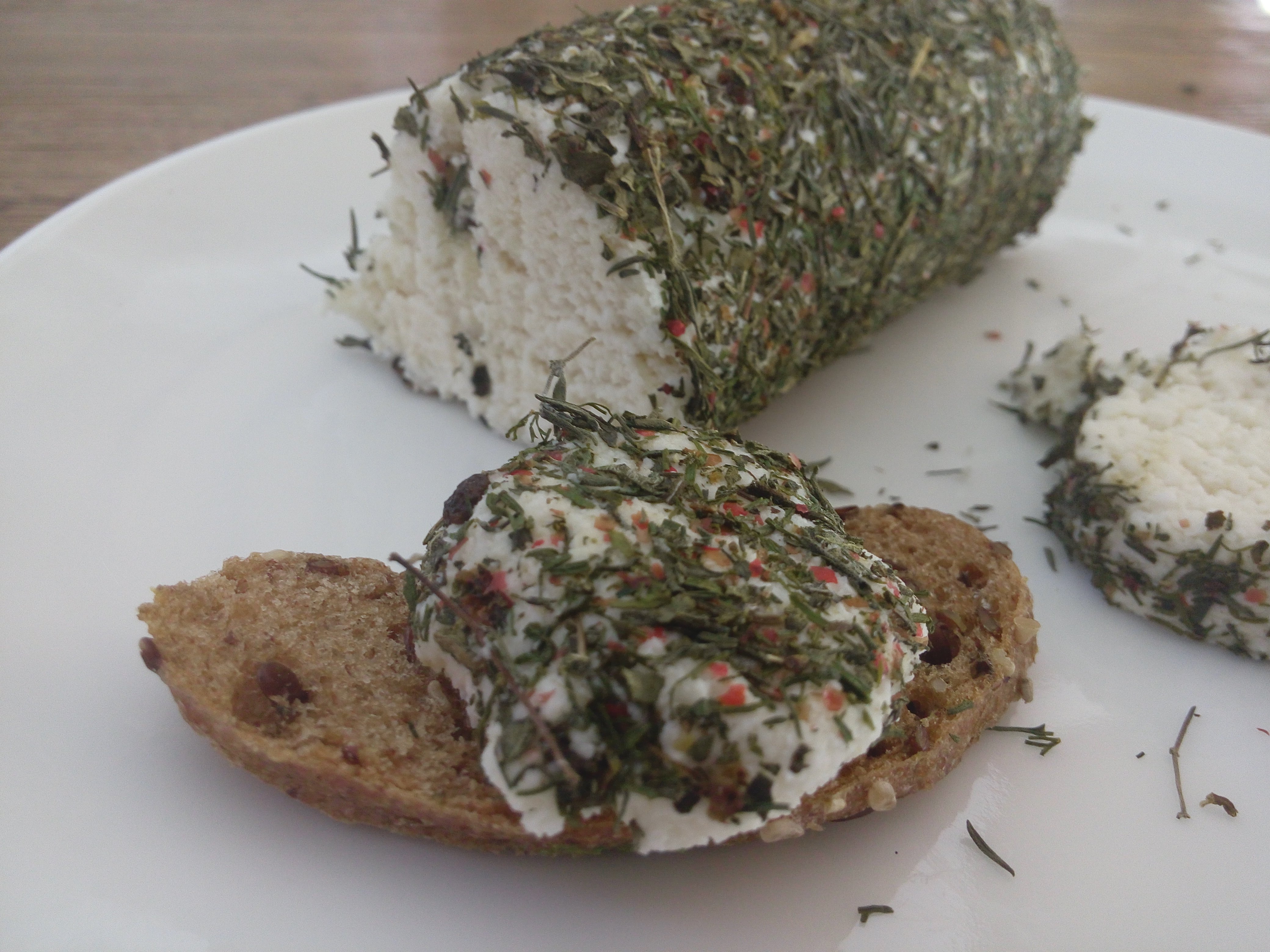 Play with your food.
Enjoy!
Take good care of your SELF and your loved ones!