Fun Facts About Taro Leaves and Preparing Them as a Side Dish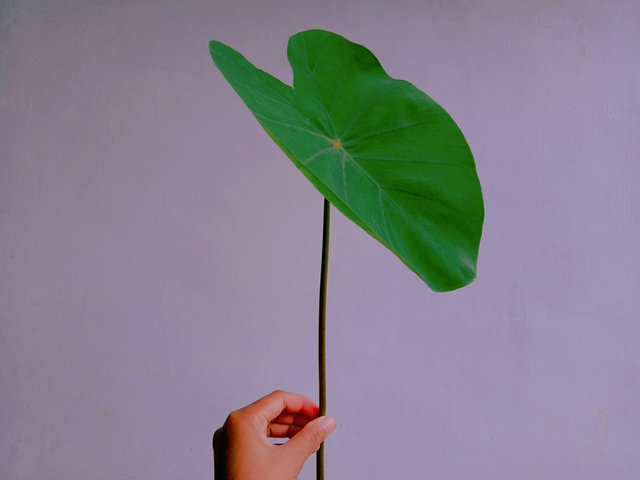 I think taro leaves have a cute shape, so I have decided to take photos of them before I eat them.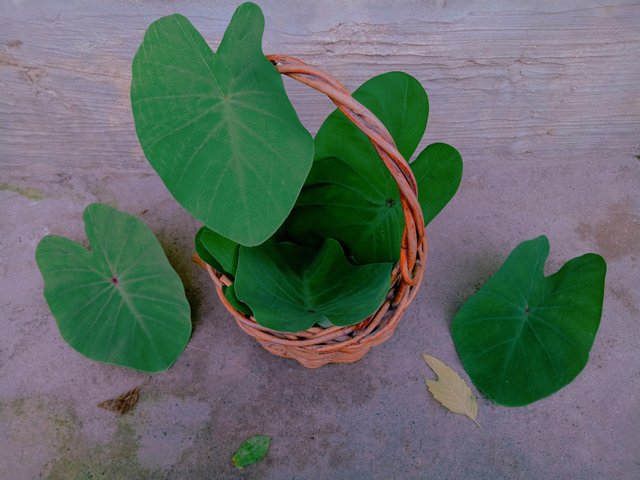 I eat taro leaves? Is that safe? Yes, eating taro leaves is safe but it must be with the correct procedure for cooking them. The thing you need to remember for life is never to eat them raw because they are poisonous!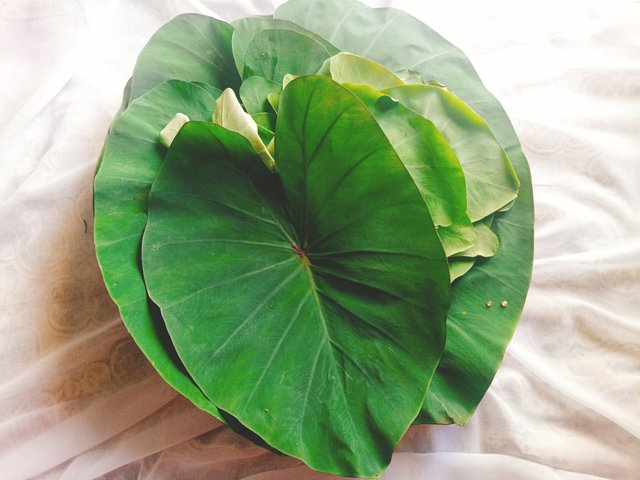 Although it looks like green vegetables in general, do not ever cross your mind to try to consume raw taro leaves, also stems and roots.
There are many cases of poisoning that you can find on the internet. I found one case of poisoning on someone's blog, you can read it here: Learn From My Mistake. Don't Eat Raw Taro Leaves. They Are Poisonous. by Molly Patrick
In addition to the leaves, the roots and stems of taro can also be used as a delicious dish as long as they are cooked first to remove the poison.
Usually, in my family, we make dishes from taro leaves or taro stems for side dishes to eat rice.
Taro plants are very easy to develop in watery areas and have good sunlight.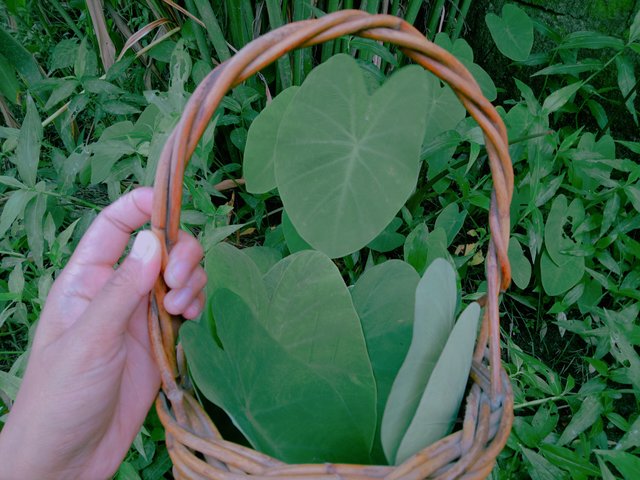 According to Organic Facts, taro leaves have the following nutritional properties:
Taro leaves are extremely high in vitamin A, delivering more than 100% of your daily requirement in a single cup. These leaves are also high in vitamin C and various B vitamins, such as thiamine, riboflavin, and folate. There are also significant levels of manganese, copper, potassium, iron, and calcium. A 1-cup serving of these leaves contains only 35 calories, good amounts of dietary fiber, and low levels of fats.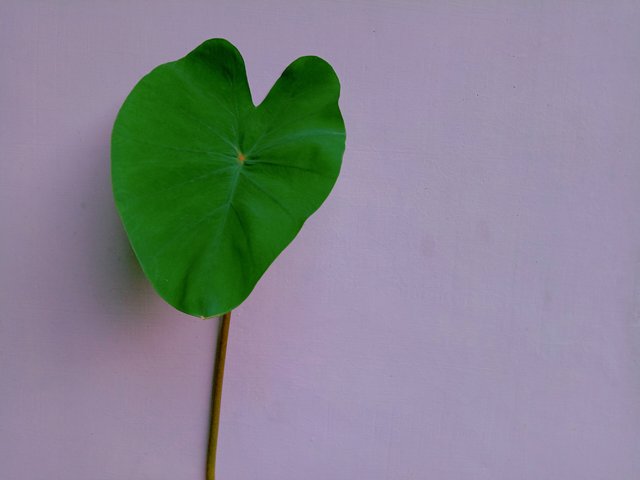 These taro leaves have good fiber content for the health of the digestive system and can simultaneously reduce cholesterol levels and blood pressure.
Another interesting thing about taro leaves is the nature of the leaves that will not get wet and will not leave any residual water.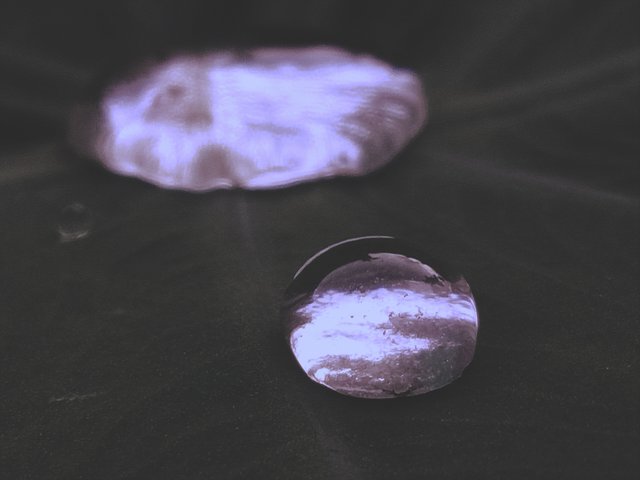 ---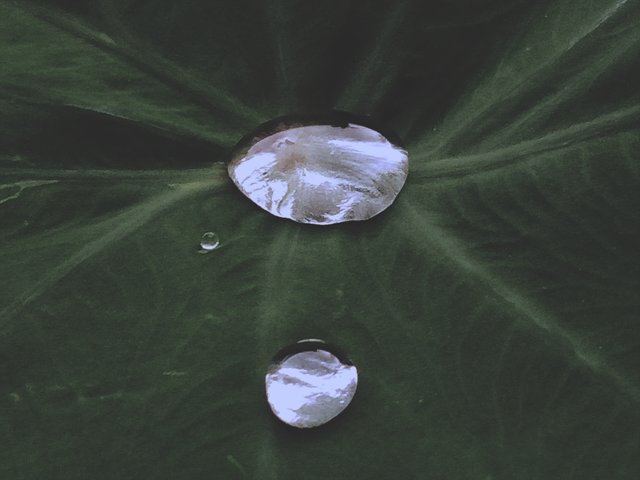 ---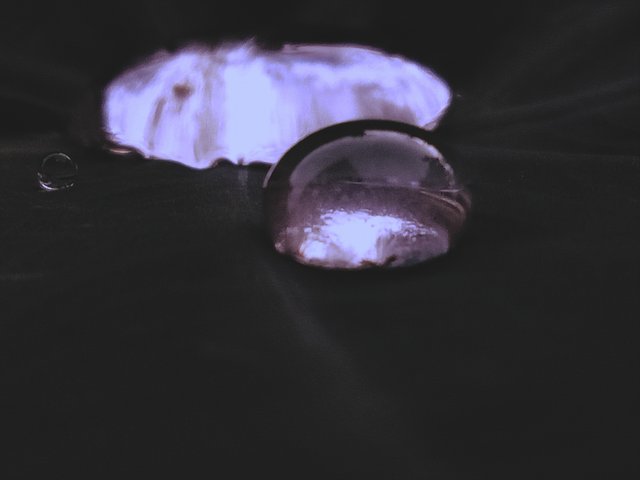 ---
The surface of the taro leaves is shiny like it has a waxy substance.
---
---
---
Next time I will share with you the recipe of steamed taro leaves with coconut and tempeh.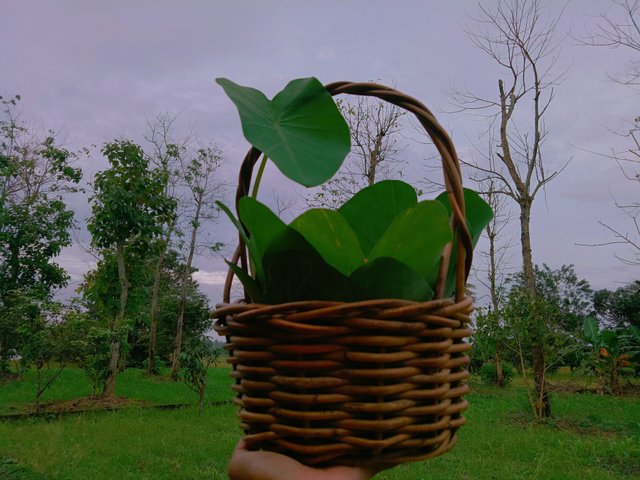 Keep Cooking and Posting!
References:
---
---
---
Sneak Peek of Steamed Taro Leaves Recipe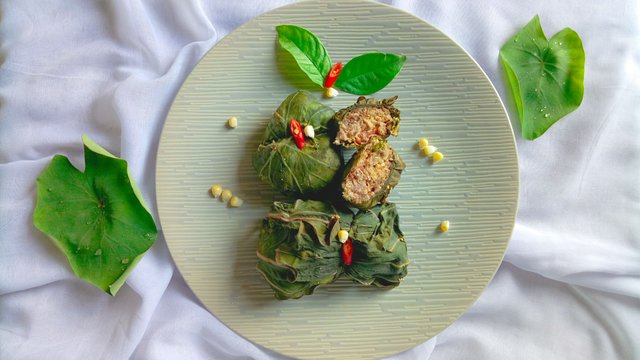 ---
---
---
My Previous Posts about Easy and Yummy Recipes: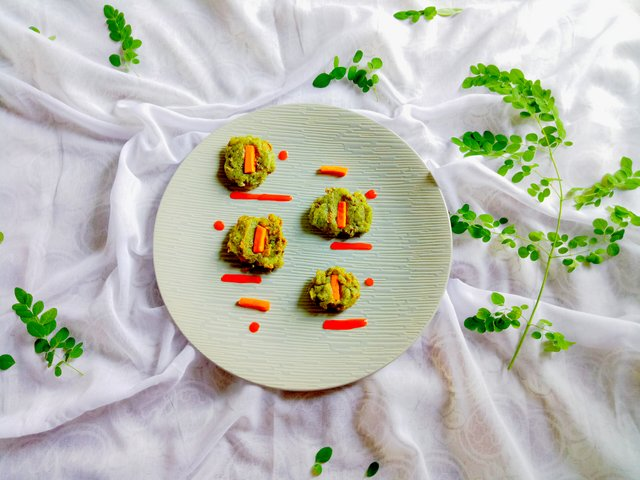 How To Make Vegan Green Pancakes with Moringa Leaves and Potatoes (
https://steemit.com/dtube/@anggreklestari/lzryt7w9gee
)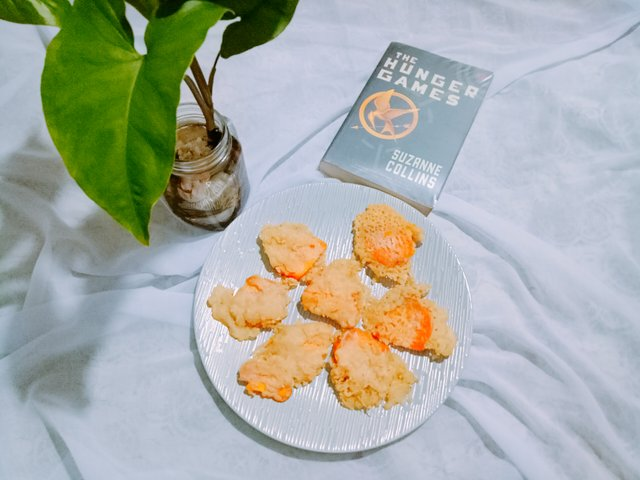 Deep Fried Sweet Potatoes Wrapped in Flour (
https://steemit.com/food/@anggreklestari/snack-time-deep-fried-sweet-potatoes-wrapped-in-flour
)
---
---
All photos are my own properties @anggreklestari, taken with Oppo F1s Camera