People's Insurance Company of China (PICC), one of the largest insurers globally with $126 billion total assets is opting to embrace blockchain technology with the help of DNV GL and VeChain.
PICC believes that blockchain technology can bring digital transformation, resulting in reduced turnaround time, premiums, prevent fraud and improve KYC compliance and claim experience.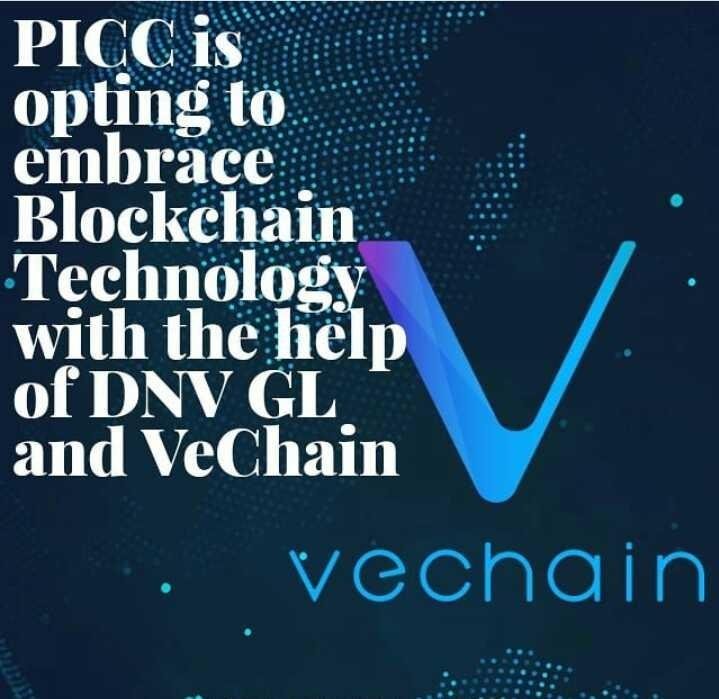 The realization of advanced loT devices and smart contracts within this industry will potentially bring "instant compensation" for the companies producing a much more profitable business model.